First Weeks for Freshmen
124 new members joined the Morgan family recently: the class of 2025. Many of the freshmen find Morgan very welcoming. The freshman also said that at first they thought Morgan was a huge school, but they realized that it was easy to find their way around because of STEP.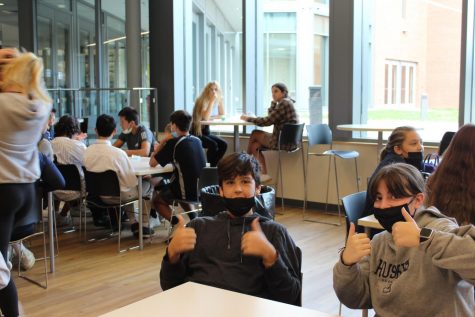 Creighton Johnson said that he likes the freedom and all of his classes. He said, "His teachers are very understanding." Josh Nobitz said that he likes the independence. He thought Morgan would be a lot like middle school. Jenna Wayne shared that her first impressions of Morgan were that it was a fun school, and her impressions haven't changed. Ariana Farr said that Morgan is so fun. She also said that people are always willing to help her, and we have a lot of better opportunities.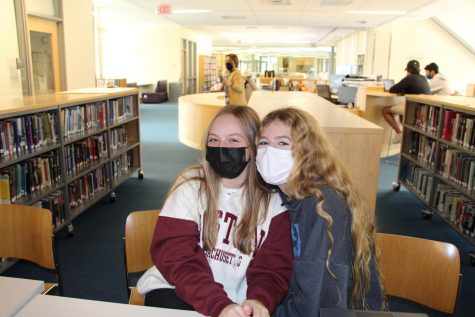 Chloe Allen shared that there are a lot of new classes and clubs at Morgan. It is definitely better than Eliot. Everything is so well run. I'm excited to see what happens next. Laura Orn said that all the upperclassmen are friendly, and the teachers are kind. Crisangel Afanador likes Morgan, and he is excited for his future at Morgan. Exploring Morgan helped him know where everything was. Aly Aiken said that everyone is like a family. It feels so inviting. Ivana Abarca feels welcomed here also.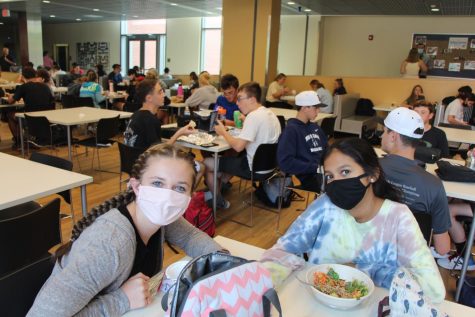 Isabella Johnson said that teachers are very accommodating. She likes how all of her classes fit her level of learning. Science teacher Mariana Apergis said the freshmen in her classes like it here. They seem to be engaged and enjoy being back from online learning.
Soon the freshmen will get to enjoy more events, such as cheering on the Morgan teams, more spirit days, joining clubs, and attending Homecoming.
Leave a Comment
About the Writer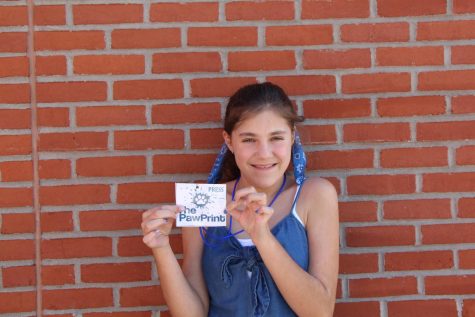 Hannah Sharp, Photographer, Reporter, and Bulletin Board


Hi! I'm Hannah, and I'm a freshman at Morgan. I get to be a piece of the Morgan PawPrint, and it is so cool! I am looking forward to making videos,...