Celebrating Asian Pacific American Heritage and Jewish American Heritage Month
Social Justice Club marks month with announcements
Leah Scopa , Contributor
May 28, 2021
Asian Pacific American Heritage Month lasts throughout the month of May and recognizes the contributions and successes of Asian Americans and Pacific Islander Americans to the history and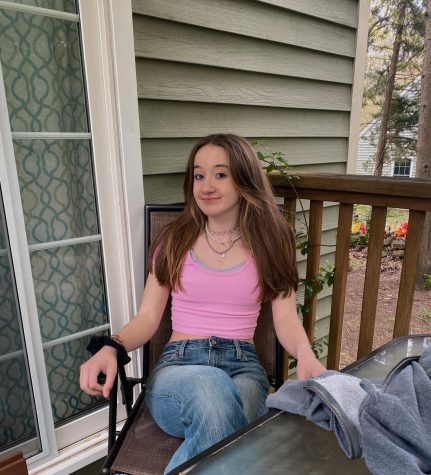 achievements of America. This month is not just used to recognize the typical countries like Japan and China, but all the diverse countries that lie on the expansive continent of Asia and the Pacific Islands. The Americans of Asian descent we celebrate during this month are from countries such as China, Japan, Korea, Indonesia, the Philippines, Samoa.  South Asia countries include India, Pakistan, Bangladesh, Sri Lanka, Nepal, Singapore, and Bhutan. The Pacific Islanders are people of Polynesia, including Hawaii, Samoa, American Samoa, Tokelau, Tahiti, and Tonga, Micronesia, and Melanesia. The term Asian Pacific Americans includes both Asian Americans and Pacific Islander Americans in the United States. On October 5, 1978, President Jimmy Carter signed a joint resolution and made the month of May Asian Pacific Americans Heritage Month. 
Jewish American Heritage Month is also celebrated in May to recognize the contributions and achievements of Jewish people in America. Despite facing many hateful acts because of their religion, Jewish Americans' success. President George W. Bush founded Jewish American Heritage Month on April 20, 2006. Since then May has been dedicated to celebrating the many successful Jewish Americans. 
Every school day throughout the month of May, the Social Justice Club recognized a famous Asian Pacific American or a Jewish American for their achievements on the morning announcements.  Below are the 16 people honored each morning on the announcements.
Today we would like to honor Vicki Draves, an Asian American competitive diver. Growing up in a world where pools were labeled "WHITES ONLY", Draves had only one day a month where she could hone her skill in her community swimming pool. She was stared at and judged, but after years of practicing her swimming and diving, she finally reached her goal and became the first Asian American woman to win an Olympic gold medal. Her story is one of hardship and perseverance and we hope that you look into her legacy in order to truly honor all Draves has done for athletes in the Asian American community. Thank you, Vicki Draves. 
As we celebrate Jewish American Heritage Month, the social justice club would like to honor Bob Dylan, one of the greatest songwriters of all time. Bob Dylan grew up listening to Elvis, Jerry Lee Lewis, and Little Richard and soon would become as famous as these icons. Known for his gravely voice and genius folk lyrics, Dylan made a name for himself in the music industry. His lyrics and personality would soon transcend into the political scene as he wrote songs of protests during the 60s and 70s. The decorated musician won a Nobel Prize in Literature, the first musician ever to win this award. Thank you for being an inspiration to everyone. 
Today the Social Justice Club would like to honor Hawaiian Senator Mazie Hirono. As a Japanese immigrant, Hirono's path to success was not an easy one, hence why her political mission has always been to advocate for people who grew up the same way she did and give them a better life. The most honorable way she has done this was in her proposal of the anti-Asian American hate crime bill, which was recently passed in the Senate. Hirono created this bill in response to the rise of anti-Asian hate crimes in hopes to curb discrimination and violence against Asian Americans and make it easier to report and prosecute hate crimes. Thank you, Senator Hirono. 
To celebrate Jewish American heritage month, the Social Justice Club would like to honor Daveed Diggs, American actor, rapper, singer, and screenwriter. While you probably know him from his leading role in the musical Hamilton as Thomas Jefferson/Marquis de Lafayette, Diggs has had leading roles in multitudes of media such as the Disney movie Soul and the 2017 movie, Wonder. His talent goes beyond just acting, as he is also in a fast rap group called "clipping." where he raps about social injustices and attempts to educate his listeners through his music. Thank you, Daveed Diggs, for sharing your genius with us. 
Today we are honoring Chinese-American architect, Ieoh Ming Pei (Eye-oh Ming Pay). After immigrating from China, Pei received his graduate degree from Harvard and immediately jumped into the architecture scene. His modernist style was envied by many and commissioned by hundreds. Some of his best works are the East Building of the National Gallery of Art in Washington and the glass pyramid at the entrance to the Louvre in France. All of his works, from commercial real estate to art museums, demonstrate a careful balance of cutting-edge skill and conservative beauty. He lived until the age of 102. Thank you  Ieoh Ming Pei (Eye-oh Ming Pay).

Today we honor Jewish American politician, Bernie Sanders. The 78-year-old Vermont senator is more than just a man with his mittens. Sanders has spent all of his political career advocating for progressive change regarding racial, monetary, environmental, and social inequality. He has had a very successful record in Congress and he has even passed down his policies and philanthropy to younger politicians in hopes to keep the preservation of justice alive. Thank you, Bernie Sanders.


Today we would like to honor the first South-Asian woman in space, Kalpana Chawla (CULL-puh-nah Chav-lah). Originally from Karnal, India, Chawla (Chav-lah) immigrated to the United States to earn her doctorate in aerospace engineering from the University of Colorado. She worked as a power-lift computational fluid dynamicist at NASA until she was selected as an astronaut candidate. She went to space on the Columbia space shuttle flight STS-87 and she even deployed the Spartan satellite herself. However, on her return from her second voyage to space the shuttle caught fire and the ship depressurized, killing everyone on board. Chawla is still honored to this day for her contribution to science and her success in her short, yet impactful life. Thank you, Kalpana Chawla (CULL-puh-nah Chav-lah)

Today we would like to honor Jewish actor, comedian, writer, and producer, Andy Samberg. Most well known for his performances in Brooklyn Nine-Nine, Grown Ups 2, and SNL, Andy Samberg has been making people laugh since he was a teenager. His light-hearted view of the world and ability to make any situation a comedic one is a powerful trait to have. He encourages young kids, especially young Jewish boys who might be experiencing the same teasing he did, to keep their heads up and make people laugh. Thank you, Andy Samberg.

Today we would like to honor Sandra Oh, a Korean American actress most well known for her performances as Christina Yang in Grey's Anatomy and Eve in the series Killing Eve. Oh is known for her intelligent, powerful, and mesmerizing personality and has been rightfully decorated for her talent. She recently made history as the first Asian nominee to win multiple Golden Globes. Oh is loved for more than just her talent, she is also a vocal activist for the LGBTQ community and she frequently speaks out against Asian hate. Thank you, Sandra Oh, for all you have given us and all you continue to give us.

Today we would like to honor Jewish author, Forrest James Ackerman. If anyone has an interest in the science-fiction or fantasy genre you can thank Ackerman for coining the term "sci-fi" in the 1950s. As the editor of

Famous Monsters

of Finland, Ackerman wrote many articles judging past and present horror films, allowing the genre to grow as a worldwide phenomenon. Many authors, including Stephen King, credit Ackerman as one of their inspirations for joining the sci-fi, horror, and fantasy genre. He spread his love for this type of literature in his articles and in his hospitable personality, allowing many misfits to find a home for once. Thank you, Forrest James Ackerman. 
Today we would like to honor Steven Chen, the co-founder of YouTube. This internet entrepreneur got his claim to fame in 2005 after creating the video-sharing site we all know as YouTube with his friends Chad and Jawed. After serving as the Chief Technology Officer for a while, Chen soon sold YouTube to Google for $1.65 billion in stock. Without his creation, the 100 million clips viewed daily on YouTube would have nowhere to go. Thank you, Steven Chen.
Today we would like to honor Jewish American Theo Epstein, former American baseball Vice President, Boston Red Sox General Manager, and president of baseball operations for the Chicago Cubs. As a three-time World Series-winning executive, Epstein is credited as a catalyst in the improvement of the game of baseball. He states that he wants to preserve the sport whilst upgrading it in order to get young people more excited to play the sport he fell in love with. This businessman is making his way to the top of the MLB in order to make baseball "the best version of the sport it can possibly be". Thank you, Theo Epstein.

Today we would like to honor South-Asian director and screenwriter, Bong Joon-ho. Bong Joon-ho is known for incorporating moral ambiguity, symbiotic relationships, social scenarios, and tone shifts into his films, making his films unique and entertaining. His most recent film,

Parasite

, won four awards, for Best Picture, Best Director, Best Original Screenplay, and Best International Feature Film. This was a huge victory for actors and film producers in the Asian community as they finally got the recognition they deserve. We encourage you to watch Joon-ho's film,

Parasite

! Thank you Bong Joon-ho.
Today we would like to honor Jewish artist, author, feminist, and educator, Judy Chicago. Chicago pioneered feminist art and art education through a unique program for women at California State University. She creates symbolic artworks which provoke important conversations about the ingrained sexism in our society and the stories of many Jewish individuals. As a Jewish woman, it is clear why these topics are so important to her as an artist and she has rightfully won many awards for her influence in the art community and in our society. We highly recommend that you look up some of her most renowned pieces such as

The Dinner Party, Holocaust Project,

and

PowerPlay.

Thank you Judy Chicago.
Today we would like to honor Dr. Chien-Shiung Wu (Shin Shee-ung Woo), also known as the First Lady of Physics. Wu is known as a pioneer and pivotal figure in the history of physics, most notably particle physics, and atomic science. She was the first woman hired as a scientist in the Physics Department at Princeton and then at Columbia University where she helped work on the Manhattan Project. She soon became a full-time professor at Columbia University and after appealing to her employers she received equal pay to her male colleagues. Her contributions to physics allowed Enrico Fermi to confirm his theory of beta decay and Wu helped other physicists determine that nuclear particles act alike. Science would not be where we are without Dr. Chien-Shiung Wu (Shin Shee-ung Woo), thank you. 
Today we would like to honor Jewish author, Judy Blume. Blume's literature spreads across children's novels, young adult, and adult fiction. You might recognize her from her most famous novels "Are You There God? It's Me, Margaret" and "Tales of a Fourth Grade Nothing". Blume's novels work to answer questions about growing up and give insight into how to find yourself in a world where everyone is judging you. We are so thankful for all the lessons Blume has taught us through her novels, thank you.