How to Prepare for Senior Prom 2021
What is our senior class wearing to senior prom?
As seniors, the end of the year has crept up on us. We are fortunate and grateful to have the opportunity to have a senior prom, graduation, and more festivities. Our senior prom will be held on May 21st at the Woodwinds in Branford, Connecticut from 7 to 10 pm. Every senior and their date paid $50 per ticket to hold a spot at a table. Each table will have eight to ten guests, and we were recently told that juniors are allowed to be invited. The Skidmore family has been generous enough to open up their home for the senior class to take pictures prior to going to the prom venue. When arriving at Woodwinds, each individual will get a name card as they check in to direct them to their table and seat. Our prom committee made the decision to keep the color theme simple and elegant with white table cloths and gold napkins. We will be following all social distancing and mask guidelines while at prom, but that doesn't mean we cannot dance. Woodwinds created a system allowing us to have our prom under a tent outdoors, keeping the inside open to use the bathrooms and take pictures. Depending on the weather, the tent is able to be heated and covered. Lastly, due to buffets being eliminated due to the pandemic, the food will be served to us at our seats as well as desserts.
The seniors have been very thankful to be allowed to have a prom. With the prom coming around the corner, some seniors have share how they have prepared for prom to provide information for the underclassmen when it's their turn.
Dresses and Shoes: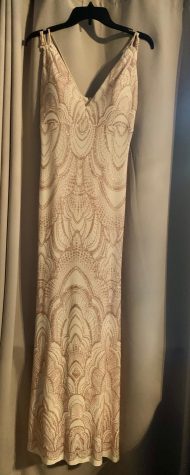 Senior Riley Saunders got her prom dress at Macy's so that she could get a cute, but affordable dress. She figured that Macy's would be a lot cheaper than big named stores where she could find the same quality dresses. Riley's dress is a nice red with black heels to compliment it. She bought her heels at DSW because she had a gift card and a discount for heels that are usually priced over $100. With her gift card and discount, Riley bought her shoes for $40 instead of the original cost.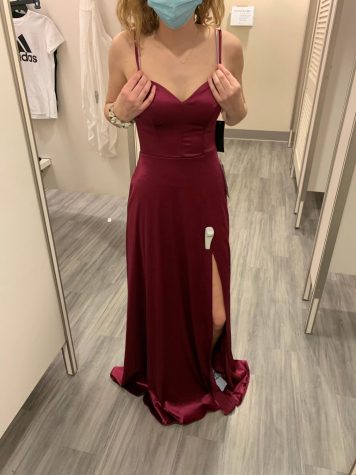 Senior Nori Lopez went to Atianas Boutique to get her senior prom dress. Nori chose this store all the way in Milford because it is well known to have a lot of different options. Nori's dress will be a light nude/pink color that cost around $200. She will be wearing nude heels to compliment it.
Senior Tatum Petrelis also went to Atianas Boutique for her prom dresses. She wanted to shop there because of the huge selection of dresses that she could pick from. For her senior prom Tatum's dress will be red and her junior prom dress will be pink. She has an old pair of nude heels in perfect condition in her closet that she will be wearing to save money
Senior Mia DiMetro bought her dress from Nordstrom. Her dress has a cream base and rose gold sparkle detailing. She is wearing rose gold gemstone heels from Amazon to match.
Masks:
Strangely enough, masks are now something we need to consider when it comes to formal attire. Tatum Petrelis and senior Genna Rauccio will be wearing masks made from the removed fabric from their dresses. At the place that hemmed their dresses, the bottom was cut off and will be made into a matching masks with no additional charge.
Senior Julia Silver got her dress altered at a different location in Branford where they are also going to be taking a piece from her dress and turning it into a matching mask.
Senior Ryan Hromadka is wearing a mask made from his date's dress that is the same idea as these ladies above. Lastly, senior Josh Bardinelli is wearing an all black mask so it will color coordinate with his tuxedo.
Hair and makeup:
Riley Saunders plans on getting her hair done and trimmed at Salon Pure on prom day so that it is fresh for the dance and pictures. She has not fully decided if she will go somewhere to get her makeup done, but she thinks she will most likely have a friend do it for free. Genna Rauccio plans on going to get her hair done at a salon in Guilford.
Tatum Petrelis and Julia Silver plan on doing their own hair and makeup.
Senior Olivia Riccio's sister is going to do her hair and makeup for her. Mia DiMetro will be getting her makeup done by one of her friends and will be getting her hair done by friend and junior Maggie O'Donnell.
Senior Gavin Krott is going to have his mother help him with his hair so that it looks just as sharp as his tux. Senior Kayo Baross will be doing his own hair so that he "will get a more natural look."
Senior Robbie Zirlis plans to just get a small trim at a salon in Branford called European Touch and Ryan Hromadka will be getting his hair cut at JPs Barber Shop in Westbrook.
Tuxedos:
Gavin Krott will be buying his tuxedo at a place in Branford that his mother knows of. He does not know the name of the place, but his mother is very fond of it and claims that it is a "great store." Gavin is not going to be matching with his date and is just going to keep his tux natural and basic for prom.
Robbie Zirlis is planning to buy his tuxedo from Men's Wearhouse for prom. He has chosen this store because that is where he went last time to get a tux and really liked it there. He also said that a lot of his friends have also chosen to shop from there as well. Robbie plans to wear a formal black tuxedo to the dance.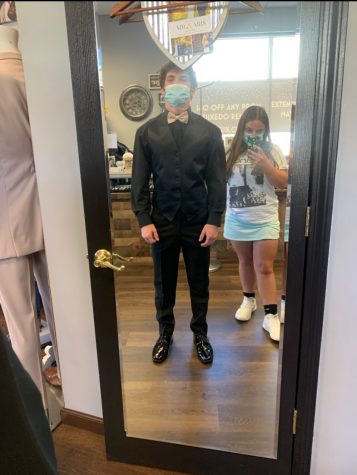 Kayo Baross will be buying a tux in Old Saybrook because he went there last year and had no complaints with the store. For senior prom Kayo will be wearing an all white tuxedo and for junior prom, he will be keeping it casual with a basic black tux.
Mr. Carroll's study room, filled with about twelve senior boys, claimed that their mothers' picked out their tuxedos and shoes for them.
Leave a Comment
About the Writers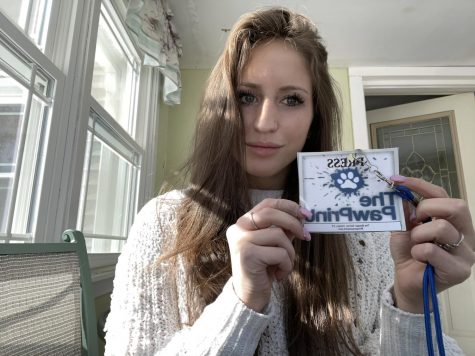 Leah Burdick, Staff Writer, Reporter, and Photographer
Hello, I'm Leah and I am apart of the Morgan PawPrint. I will be sharing articles about the lives of our seniors after graduation. I will be focusing mainly...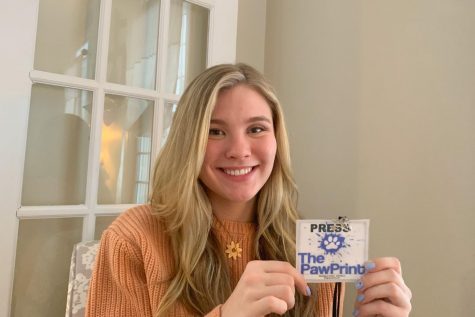 Madison Corgan, Staff Writer and Reporter
Hi! My name is Maddie Corgan. I am part of the class of 2021, and this is my first-year writing and reporting for The Morgan PawPrint. I am glad to be...