Look Out, the Seniors Have MAJOR News: Criminal Justice
When journeying into the next chapters of your life after high school, there is a lot to consider. If you anticipate attending college, you must decide which college to choose, where you want to live, and most importantly what you will major in. There is a vast number of majors to choose from and picking the right one can be difficult. Three seniors plan to major in criminal justice: Genna Rauccio, Francesca Tino, and Ryan Inglis.
Genna Rauccio wants to step into the field of criminal justice once she graduates from high school. Genna has been interested in criminal profiling for a while, but still is unsure what kind of job to pursue with this major.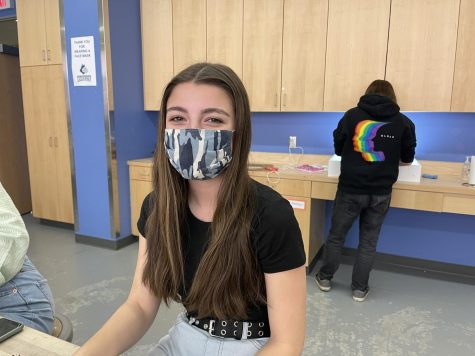 Genna became interested in criminal justice because her older sister majored in this and also psychology. Genna knew that she wanted to follow in her sister's steps and also join a field that is interesting to her. She loves to watch crime shows and these shows are what sparked this idea of studying criminal profiling. Genna has chosen to attend Roger Williams University in Bristol, Rhode Island because "This campus is gorgeous and is great for criminal justice,"as Genna explained.
Francesca Tino is another senior who has an interest in criminal justice. Francesca was surrounded by family members who majored in this field. Her family members would tell her stories and Francesca said the experiences they went through "immediately grabbed my attention."  She has been a part of the Junior Police Academy in Clinton which also helped further her interest in the criminal investigation career path. She is currently taking Criminal Law as an elective, so she can even get more insight into her career choice. Francesca explains that she is constantly formulating question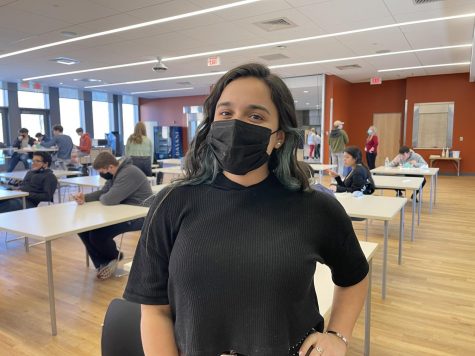 s and creating solutions in her mind, and she believes that these skills will help her thrive in this major. Francesca's goal is to one day become a criminal investigator and eventually a Secret Agent for the CIA. According to Francesca, to become a criminal investigator, she has to be a U.S. citizen, have a bachelor degree with a GPA of 3.0, possess at least three years of criminal investigative experience focused on complex matters, have considerable knowledge of criminal and administrative investigative techniques, know how to process data, and have strong negotiation skills.  Francesca is still undecided on the college she plans to commit to because she is waiting to hear back from specific colleges, but she has been accepted to a few. Although she hasn't committed to one, The University of New Haven is one of her top choices. The University of New Haven has an elite criminal justice and forensic science programs. UNH is in the top 5% of schools in the country for criminal justice. Francesca believes that UNH will provide her with a lot of support and information on her future career of becoming a criminal investigator.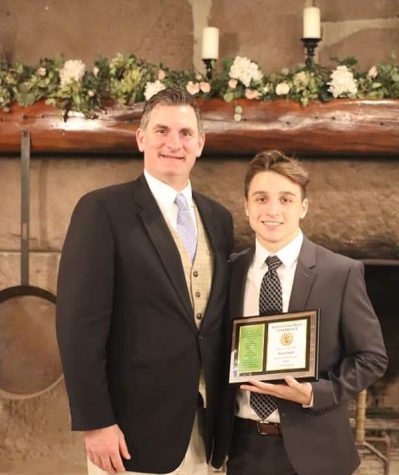 Ryan Inglis is another senior whose family has triggered this interest with the criminal justice major. Ryan has numerous family members that have gone into this field, and he found their experiences fascinating. He also realized that there are many possibilities for a career choice with this major. Ryan is, as of right now, planning on going into a federal agency such as the Secret Service or the DEA. To be a part of a federal agency, he must first have a bachelor in criminal justice, two years of work experience in an area of specialty, meet all requirements for the application. Once accepted he will have to go through about 20 weeks of New Agent Training with the FBI. There are also many other steps to become a federal agent, but these are the main steps of the process. Ryan plans to get his bachelors in this major at Saint Anselm College. He has already committed to this college and criminal justice is one of their top programs there. He plans to also play football for the school but plans to focus on the academic courses that will be needed for his career field. The program isn't the only reason why Saint Anselm College caught his attention. Their motto of BCM stands for "Blue Collar Mentality" and Ryan plans to live by that every day. His Spanish teacher also recommended this college for Ryan: "Señora Luther said it would be a great fit there, and Señora is usually right 99 out of 100 times."  Ryan believes this school will give him the best opportunity to be a part of a federal agency one day in the future.
Criminal justice might not interest everyone, but there are other majors to explore. For the next issue of "Look out, the Seniors Have MAJOR News " learn about the seniors who are majoring in psychology.