Teachers Receive the Long Awaited Vaccine
Across the country, one of the most controversial yet impressive advancements is the COVID-19 vaccine. The vaccine is a step towards normalcy. Over the past three months, the State of Connecticut has vaccinated first responders, medical personnel and people who are over 65. In Connecticut, educators in every school system have been eagerly awaiting their turn.
Governor Ned Lamont announced that beginning on March 1st, educators are eligible for the vaccine. The plan is to give all those who want the shot a first dose by late March. Those who are not teachers will receive the vaccine based on their age. People age 55 to 64 are eligible on March 1st as well.
After the Department of Public Health (DPH) indicated that teachers would be eligible for vaccinations by the end of January, the plan changed. Teachers were frustrated after given this false hope. Educators were not being prioritized as essential workers even though Governor Lamont stated that his top priority was to get both educators and students back in school as soon as possible. CEA President Jeff Leake and AFT Connecticut President Jan Hochadel stated, "The prompt vaccination of educators and school staff is critical to ensuring the safety of our school communities and expediting full in-person teaching and learning in Connecticut's schools." Teachers and educators found it difficult to remain patient when they witnessed nearby states vaccinating teachers.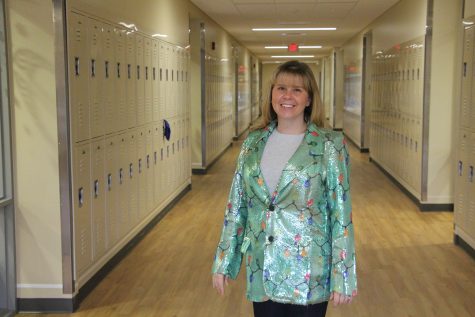 Within our own Morgan family, teachers began getting vaccines on March first, the first day Connecticut teachers were eligible. CPS union president, English teacher Heather O'Brien, expressed her gratitude and excitement for receiving this vaccine. She said, "I think the vaccine, for all people but particularly teachers is just a really important way of ensuring that we can stay in the classroom."
Mrs. O'Brien said, "I think that collectively as a group teachers were frustrated because there was such a push not only in the state but across the country to get teachers and kids in the classroom. Teachers feared they would bring the virus home to their families." The dangers to teachers caused fear. Mrs. O'Brien said, "Our classes are sometimes big, and we are in a confined space for a prolonged period of time, and so if you want us to do that and keep up with it, it is important, again, that we have the vaccine."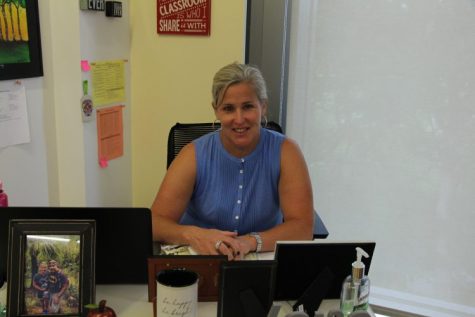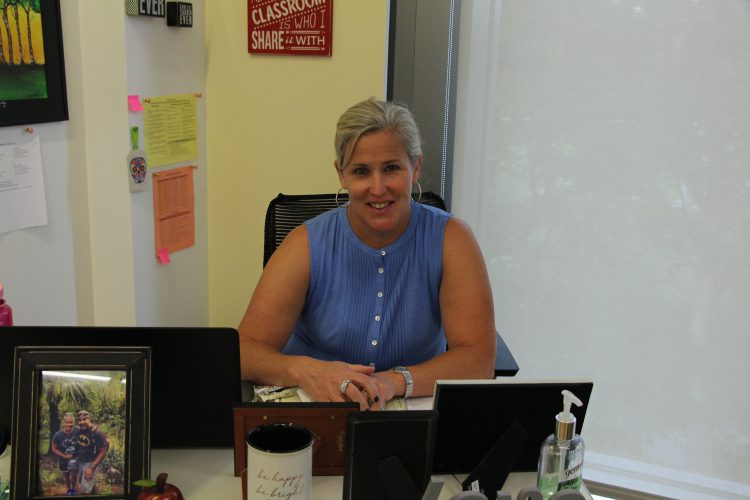 Spanish Teacher Laura Luther feared contracting COVID-19. Mrs. Luther said, "They gave us false hope in December saying that we were going to be included in the next group, and then all of a sudden we were not."
All of these educators agreed that it should be their personal decision as to whether they get the vaccine.
"That's a tough call," Mrs. Luther stated. After a traumatizing experience at a young age in relation to a vaccine, Mrs. Luther still strongly supports the vaccine science. She said, "I think a vaccine is a very personal issue. I would hope that everybody would like to get it because I do think that they work, and I think that it would help to create the herd immunity, but, it's a very personal choice."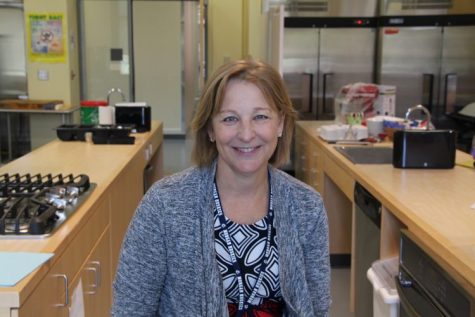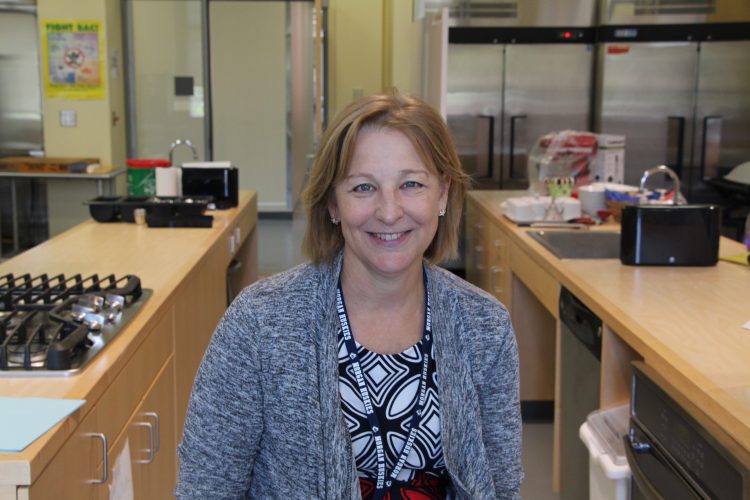 Consumer Science teacher Susan Murphy agreed that, "People have their reasons, and some of them are allergies to things that might be in a vaccine. Their stress level of taking it might be something that I can't imagine, so I just feel like if we can get a certain percentage of people vaccinated, not just teachers but everybody, I think that will help herd immunity."
English teacher Eric Carroll said he thought teachers should have been prioritized by age. He said, "I think they should have realized that older teachers in the 50s range and 60s range should have gotten in earlier than a 24-year-old teacher."
Even the simplest of tasks have become more concerning and stress inducing for teachers during the pandemic. Mrs. Luther responded saying that the first thing she will be doing is getting back to the gym. Mrs. Luther said, "As soon as they give me the green light that my vaccine has taken effect, I am going to take body combat," her favorite class her gym offers.
Mrs. O'Brien cannot wait to start traveling again after her vaccine takes effect. Mrs. O'Brien said, "While I don't know if I'll be ready to get on a plane or a train or a bus, just being in more public spaces where there are more people, probably I will be at more ease than I am now."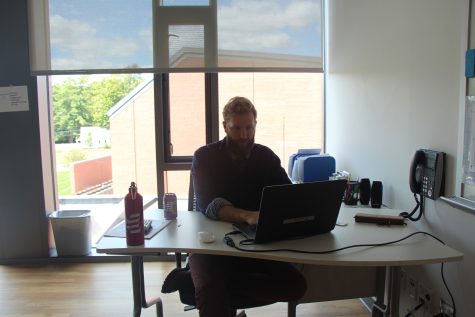 Mr Carroll has been taking precautions very seriously around his family members. He said, "My parents are older. They are in their 70s, and I haven't really seen them for the last year, so I think once they get their vaccine, and once I get my vaccine, it will be much easier to have our Sunday dinners where I get to see them again."
Mrs. Murphy cannot wait to see her friends and family in a safer way once things start to open up again. She said she wants to, "Hug my little grandniece and grandnephew because one was born about a year ago, and I have seen her, but I haven't gotten to hug her."
With new advances in the fight against COVID-19, we are constantly taking steps towards our normal lives. On Wednesday, March 3rd, 2021, the first vials of the single dose Johnson & Johnson vaccine arrived in Connecticut. We learned that Hartford HealthCare received 7,400 doses and Trinity Health of New England received 1,000 doses for the Saint Francis Hospital pharmacy. President Joe Biden announced that they have sped up the vaccination process and expect to have enough Covid-19 vaccine doses for every adult American by the end of May. This means that Morgan students who are over 16 may be able to receive the vaccine before the end of the school year. We will soon be living a brighter, Covid-free, future.
Leave a Comment
About the Writer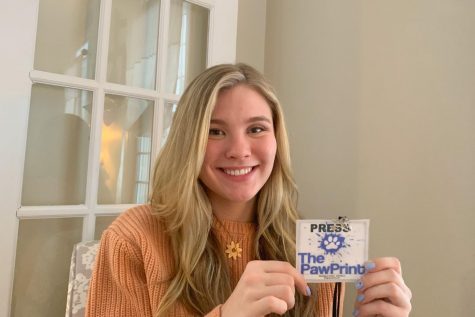 Madison Corgan, Staff Writer and Reporter
Hi! My name is Maddie Corgan. I am part of the class of 2021, and this is my first-year writing and reporting for The Morgan PawPrint. I am glad to be...