Karyn O'Beirn Brings Clinton Commitment to Morgan
Karyn O'Beirn is a new Guidance Secretary, replacing the previous secretary, Janet Theiler. She has only been here for two weeks but so far, she really enjoys being here, "It's the kind of place I wish I'd gone to school".
There are many positives when we talk about the Morgan community, but Mrs. O'Beirn said, "I really like how everybody here is focused on helping the students succeed", she also said, "everything is geared toward student success".
Mrs. O'Beirn grew up in Wallingford Connecticut, and went to college at Central Connecticut State University for four years and got a degree in American history and criminal justice. She had a job as a student assistant while she was in college.
Mrs. O'Beirn has a background in finance, however she left that career behind when she had her daughter. She has since been home with her for the past 11 years until recently when she decided to come back to work.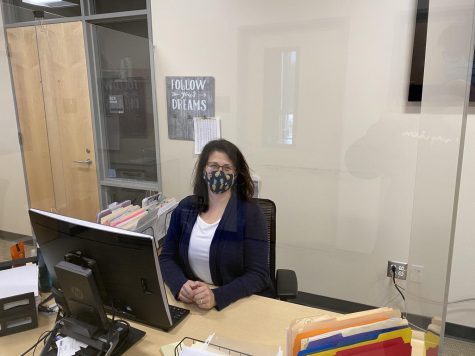 Mrs. O'Beirn has volunteered in the Clinton Public school system. As a parent volunteer, did a lot of work with "Friends of Joel". She also volunteered at Pierson before it closed down. She was doing as much work as possible for the "Friends of Eliot" until COVID-19 shut it down. All of this work and help made it easier for her to choose this job. "It just felt like a comfortable, natural step for me," Mrs. O'Beirn said.
Mrs. O'Beirn also volunteers at other Clinton organizations. She teaches CCD at St.Mary's, runs a Girl Scout troop, and she is on the lacrosse board.
Stepping into this new job and learning a new position can be a challenge. It is her job to keep the guidance department running smoothly, she also helps with guidance programs such as College Knowledge Night and Financial Aid Night. Mrs. O'Beirn also helps students with scholarship applications and accessing college visits, she says, "Everything takes a learning curve".
Mrs. O'Beirn is very happy that she is able to adapt to this new position, and even though it is a struggle, she is still maintaining positivity. She said, "The focus is on self-care, and meditation, and taking care of yourself".
Leave a Comment
About the Writer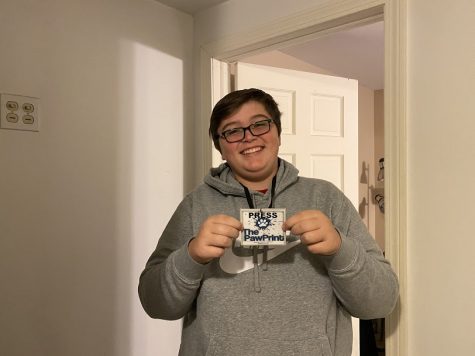 Jonathan Blair, Editor and Staff Writer
My name is Jonathan Blair. I am an editor for the Morgan PawPrint. This is the second time I have taken this class. I first took it to explore the world...