Athletes Value Their Coaches
All athletes can relate that the sport they have played has affected them for however long they have played the sport. Athletes love the sport they play, but for many, a key reason for loving the sport they play or staying with the team is the coaches. Coaches and athletes have such a unique, one of a kind relationship. It goes beyond the sport itself. Coaches connect to their athletes and build such a strong bond with the team that calling it a family is an understatement.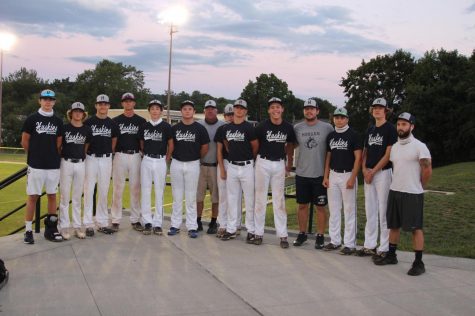 Some student-athletes here at Morgan shared their experiences with coaches throughout their childhood and athletic career.
Senior Dominic Carpenter believes that a coach is "someone I can go to, does not have to be just for sports but also I can call them if I am in a tough situation. A coach is almost a secondary-parent and a reliable friend." Dominic said that baseball Coach Will Fritz, who is a well-known figure in the Clinton community, had a huge impact on his life. Dominic said that "he has taught me a lot to deal with adversity, and when something doesn't go your way to not bring yourself down and learn to do better." Dominic has used this knowledge in sports and school. For instance, if he were to fail a test, he knows he must study harder, ask more questions, and get the extra help he needs after school.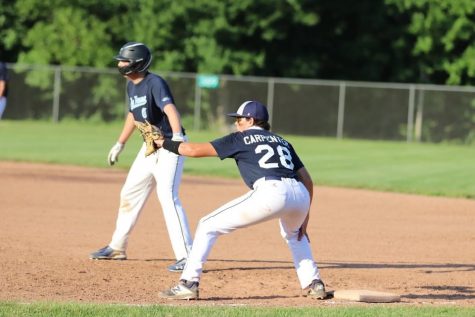 Dominic also shared the importance of building relationships "outside high school and the sports world." He knows that "building relationships with anyone is important because the more people you know the more opportunities you have."
Senior Sean Cafferty through his years of playing soccer for almost all of his life said that his favorite coach who has had the most impact on him is Coach Brad Jeeves.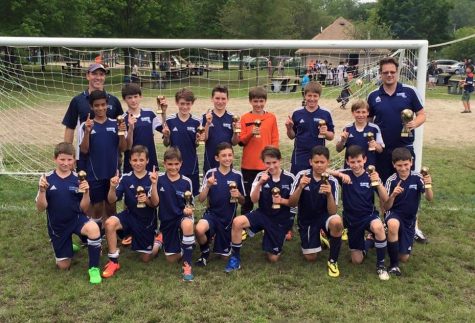 Sean had him as a coach for his travel soccer team from 5th grade to 7th grade. Sean said, "He was an English soccer coach, and I still talk to him and sometimes train with him if he has free time. His way of coaching was miles above every other coach I had."
Sean explains Coach Jeeves "really helped me progress through three years. Brought our travel team from barely winning a game to losing in the state finals two years in a row." Sean said Coach Jeeves has grown and improved the soccer programs in any town he has gone through. Sean is grateful that Coach Jeeves came to Clinton and improved the team.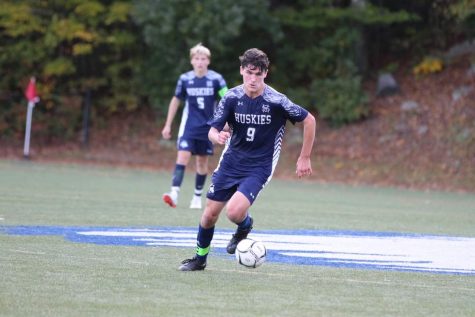 Sean believes, "Coaches are very important.  If we haven't had them, we would be running around and not know what we are doing. A good coach is one that doesn't necessarily need to have played the game, but they need certain knowledge to improve the team. They are a part of the structure of the team." One of Sean's up-and-coming college coaches specified to Sean that coaches do not believe in just improving an athlete's ability but developing an athlete as a person. Sean lastly said, "It is really important for a coach to personally talk to their athletes one on one as it is important to build a bond with them. I find that coaches that do that the most are the most successful ones and some of my favorite ones."
As an athlete myself, I believe in the significance of the relationship between an athlete and a coach. This goes beyond high school sports. Many athletes who want to play at the collegiate level have to create relationships with college coaches if they want to receive any interest or an offer.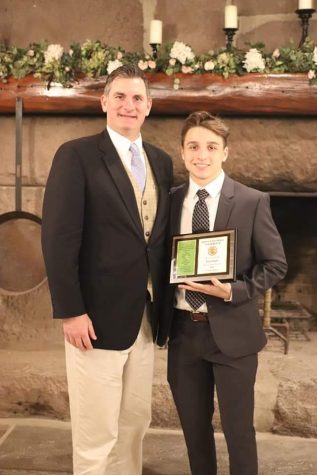 My head Morgan Football Coach, Coach Pete Nye, has impacted my life tremendously through the four years I had him, starting freshman year. Coach Nye's pride and love for being a Morgan Husky and for Morgan Football is contagious. He dedicates everything to his players and the team. He has the heart of a husky. Open his heart and navy blue and white would spill out. I would not be who I am today without him being my coach for the best past four years. He has made me into a dreamer and is one of the sole reasons why I want to play football at the collegiate level and possibly the NFL. Coach Nye has inspired me to become a leader on and off the field. The famous phrase that Coach Nye praises and lives up to is one that I now live up to every day and will continue to live up to: "Pull The Sled." As Morgan Huskies metaphorically, we pull the sled in the Iditarod no matter the circumstances. Nothing is getting in the way of us huskies finishing the Iditarod. He is the most honorable person and one of the best coaches that I have ever had. I cannot wait to see the future Morgan Football athletes' lives he will affect, inspire, and improve in his future years of coaching at Morgan. Thank you, Coach Nye. Ave Morgan! Pull The Sled!
View Comments (2)
About the Contributor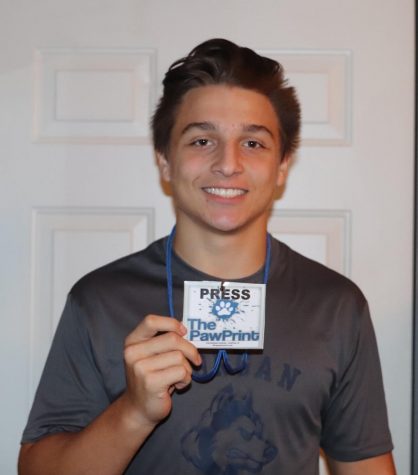 Ryan Inglis, Staff Writer, Photographer, Reporter
I am Ryan Inglis a member of the class of 2021. I am interested in all sports and athletics. I write for the Morgan PawPrint because I want to spread and...