A COVID-19 Halloween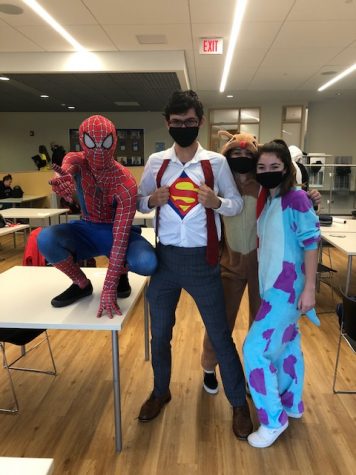 Halloween is one of the spookiest, eventful, and exciting holidays of the year. It's the one day when everyone goes out trick or treating, shares spooky stories, and even dresses up in a funny or scary costume. The best part is getting mountains of candy and other sugary things that can rot your teeth out of your mouth and make you downright sick. Yes, it's a great way to say welcome to autumn before the temperatures drop to 40 degrees or less. 
However, this year COVID-19 has infected our country with sickness, germs, and deaths. And even though the country shut down in March and reopened in early summer, plans and events for Halloween are going to be very different from other years. There will be a lot of people driving by, lots of face masks, and people walking up and down town staying 6ft apart from each other. Halloween is something that kids and even teens want to celebrate. However, because of the current situation with COVD-19, some parents are not allowing their young children to go out trick or treating because they don't want them to get sick. 
On the PawPrint's Instagram poll 6 students said they would trick or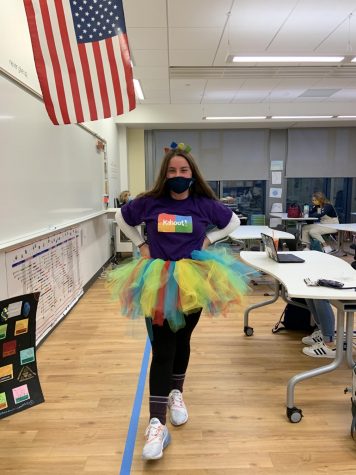 treat this year and 24 said no. As for handing out candy, 15 people said yes, and 22 people said no.  
Some of our teachers at Morgan are going trick or treating with their kids but are still following the safety precautions.
Technology teacher Jessica Mularski: I am taking my kids trick or treating around my friend's neighborhood. We will be wearing masks for when we go to people's houses, and I will be grabbing the candy for my kids. They will dress up as Princess Leia, and Baby Yoda
Health teacher Rachel Lupone: I have 2 kids, and they are 3 and 1. I will be taking them trick or treating on Halloween, but only on our street just to be safe this year
Art teacher Jessica Leiss: My kids are 2 and 4, and we will be trick or treating like other years in our neighborhood to people we know.
Physics teacher Abby Walston: I have 3 kids who are 10, 8, and 3. My oldest is going to be a pioneer, my second oldest is going to be a ninja, and my youngest is going to be a unicorn. Because we don't have a very good neighborhood for trick or treating, we're just going to see our grandparents. And to keep safe, we're going to see them outside. Even though there's COVID everywhere, it hasn't affected our Halloween plans for this year. 
The state of Connecticut provided some helpful advice to everyone who will be going trick or treating on Halloween or who is planning a Halloween party.
Instead of holding a house party, host a virtual Halloween party or costume contest.

Set up candy at home and have a candy scavenger hunt with your family members.

Set up a movie night and watch a scary movie with your family members.

Try to avoid large parties that go beyond 25 people indoors and 150 people outside. If you get caught doing this, you might have to pay $500 for breaking the rule.
Don't go to a Halloween parade where distance can't be maintained.
Be Careful when trick or treating this year, place goodie bags and bowls of candy on your front porch for trick or treaters. If you give candy to children, make sure you have a face covering and stay 6ft away from them. If you wear a costume mask with a surgical mask, be sure not to wear it underneath the costume mask because it will reduce your oxygen level.
So it's not just the parents who are worried about trick or treating this year, but it's also some of Morgan's staff and students and the government officials. 
Even though Halloween is different this year, some will celebrate it outside, walking around town collecting candy, and dressing up in scary or cool costumes.
Happy Halloween Everyone!!