A Send-Off to our Senior Siblings
Written by Jonathan Blair |
Video created by Maddie Davenport |
Every year, Morgan students say goodbye to graduating seniors. Although this year, underclassmen are not in school to thank the seniors and wish them luck, they still wish the seniors well. Many of the siblings of seniors of the Class of 2020 share their good wishes in the video created by sophomore Maddie Davenport (above) and the article below written by sophomore Jonathan Blair.
Sophomore Connor Duffy, wanted to say goodbye to his sister, Catherine Duffy. Connor said, "She's helped me grow as a student by helping me with any questions I have to ask her about any homework assignments, tests, quizzes, and projects."
Connor also said, "I wish her the best of luck in college, and I want her to become the best version of herself and the best person she can be in the future."
Freshman Oliver Baker was also asked to say goodbye to his older brother, Thomas, who not only is a senior, but also was a part of the Morgan PawPrint as well. Oliver said, "He was willing to give me advice before I was even thinking about high school, telling me what to expect as a freshman when I was still in sixth grade at the time."
Oliver also told me "I really want to thank Thomas for all his assistance and effort to help me based on his experience, and I want to wish him luck in university, especially as he is going to be travelling internationally for his studies."
Sophomore Micheal Pelletier wanted to send off his older brother, Mathieu, with a nice message: "He helped make me more comfortable and welcome by the teachers and his friends." Micheal also said, "I'm gonna miss him when he goes to college, and I wish him the best of Luck!"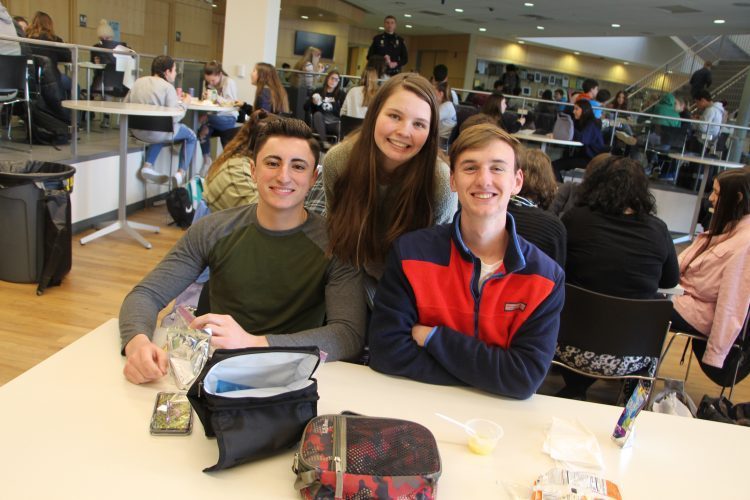 It is very obvious, that seniors are very important to underclassmen especially their siblings. They help not only themselves, but also the people that need their help to be the best versions of themselves, not only academically, but also as a person.