PawPrint Operations from Home
Written by Jonathan Blair
The Morgan PawPrint is currently operating from the student reporters' homes. This change, however, has not stopped them from posting articles consistently. Since March 13th, the day school dismissed because of COVID-19, the PawPrint staff posted 15 articles.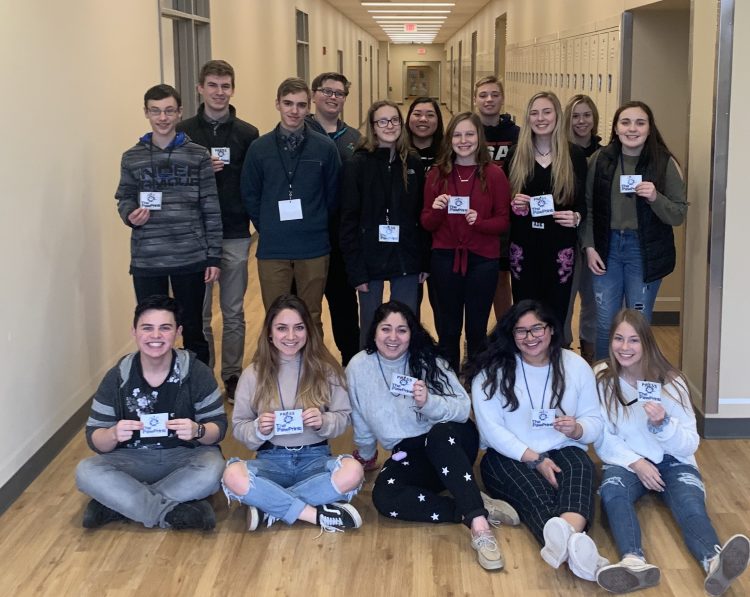 Before school was dismissed on March 13th, most of the writing and interviewing for posts took place during E period. Now there is no longer a place where student journalists can all meet to talk about what they are working on. Sharing ideas and asking for help is not as easy. Students and Journalism teacher Leslie Chausse meet online, but it is not the same as being able to turn to an editor or classmate to ask for help or advice. Conferencing with editors or Mrs. Chausse about articles and interviews use to take place on a daily basis. Now, these productive meetings have come to a halt.
Getting information from the faculty for our posts is also challenging. Instead of walking down to teachers' offices or classrooms, student journalists must use emails or Google Forms to ask questions and get information. Student responses and feedback use to be easily solicited by a visit to the food court. Now reporters text, email and create Google Forms. The staff appreciates all of those who took the time to respond to the inquiries.
Motivation is a problem that many of us struggle with because we are not physically in the classroom. For some people, it is hard to work from their homes because of distractions such as a television, a phone, and a lack of structure to the school day.
Some fellow journalists like working from home because they enjoy the ability to have more time to do their work, to manage their own time, and to choose when their work will get done.
An experienced PawPrint journalist, senior Logan Cummings said, "Even though we can still contact students via email and social media, it's not the same quality as going around the cafeteria and individually asking questions." Even though it is more difficult to gather Morgan's responses Logan does appreciate the freedom. Logan said, "I enjoy taking care of journalism on my own terms." Logan published Two Schools of Thoughts and The Cummings Brothers: Coronavirus since school was dismissed on March 13th. Logan created The Cummings Brothers: Coronavirus post with freshman Alex Cummings and sophomore Ethan Madura, neither of whom are his brothers.
Another experienced PawPrint journalist, sophomore Victoria Le said, "I like working from home and being able to work at my own pace and not rush my work during a class period while I'm at school." Victoria published COVID 19 Causing Discrimination Against Asians since the school dismissed for the pandemic.
The PawPrint staff will continue to publish despite the challenges. Some future posts include articles about the AP test changes, the junior firefighter program, and gaming during COVID 19. The staff also wants to create some of the traditional end of the year posts. Every spring the PawPrint publishes Senior Destinations. This post features seniors holding a flag announcing their plans for life after graduation. Even though the PawPrint cannot have all the seniors gather for this photoshoot, the staff led by senior Maggie Guba is creating a plan to create the Senior Destinations post for 2020.