The Morgan Art Club
Written by Shelby Stamp|
Photos by Shelby Stamp|
The Art Club is made for everyone of any skill even someone who has never done art before. Senior Kerryanne Longyear and many of her friends host the Art Club with art teacher Jessica Leiss's permission. The club meets Mondays in the art room after school until 3:00. There are fun activities in the club for everyone such as Inktober that happens in October.
Once you join, you will receive an email to let you know if there will be a club meeting. The club is always accepting new members.
Freshman Sarah Williams joined the club because she likes to draw because it makes her feel calm. It's also fun to hang out with everyone and learn different techniques.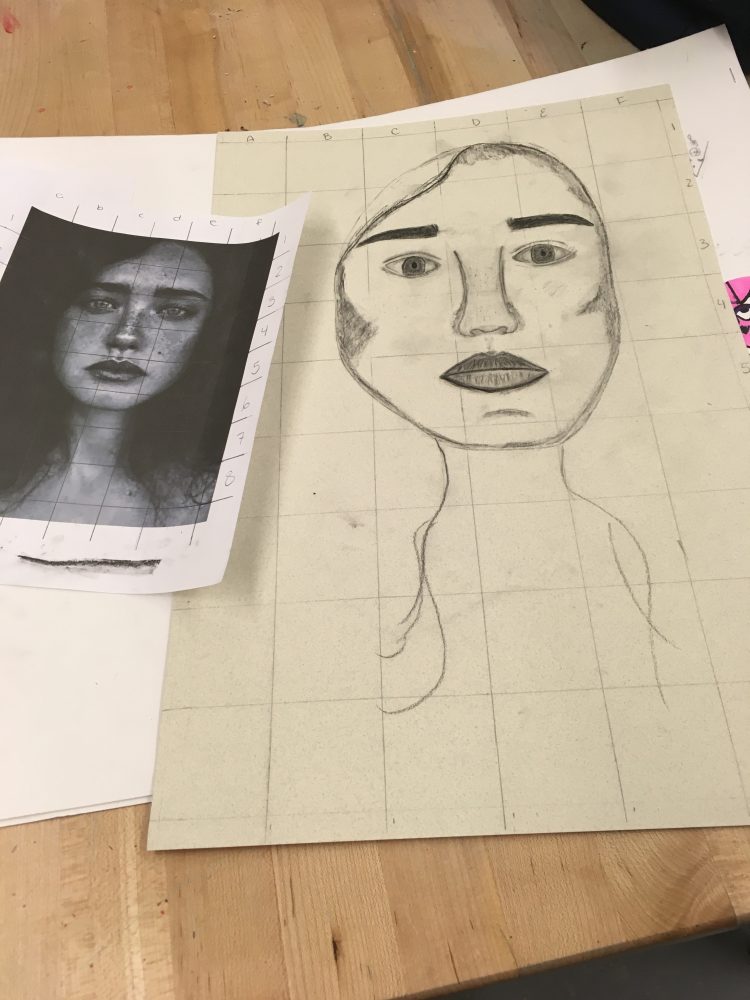 Freshman Trinity Caradaro-Hasting's favorite part about Art Club is that she gets to freely draw and create new art with a variety of art supplies.
Currently, I am involved in the club. Mostly members of art club enjoy hanging out with their friends and working on art based on their own ideas or artwork that they are working on from art class.
Freshman Anna Colebank said that she does enjoy art, and her favorite type of art is probably sketching and watercolor.
Consider joining art club. If you are interested contact Senior Keri Longyear or any art club member.