Alumni perform Discount Comedy
Written by Mike Gionfriddo |
Discount Comedy is an original production by Central Connecticut State College student Ricky Hamilton, an upcoming director and writer that compiled 12 original sketches that includes a large array of variety in each skit. The skits were written by Ricky Hamilton, Ryan Sehmi, Liam Foley, Steve Kalpin and Clark Otis.
Morgan school 2015 graduate Dan Ayotte acted in a few of these skits, mainly "#JohnnyReacts Spicy Meatball Challenge!" and played side characters in "AAH.", "Growing up Fatherless" and "Auction".
"AHH." is about a college graduate who yells to talk. "Growing up Fatherless" is about a group of people who grew up fatherless. They all are figuring out that James Bond is their dad. "Auction" is about a post-apocalyptic auction. In Dan's main skit, "#JohnnyReacts Spicy Meatball Challenge!", he plays as a twitch streamer that gets overhyped about everything that happens to him, such as yelling about his 56th follower and obsessively screaming about how he's about to eat a spicy meatball covered in 8 different types of hot sauce.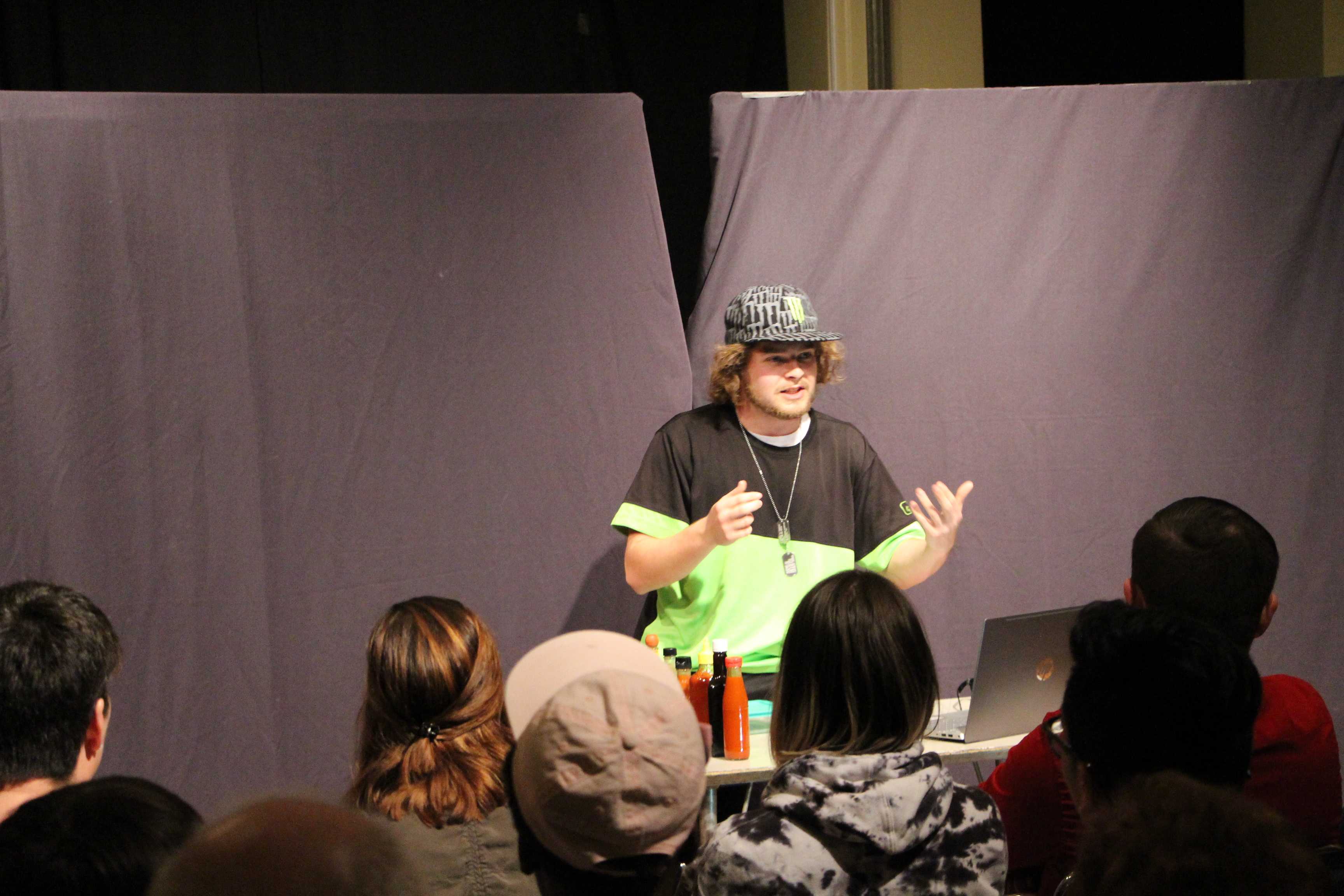 Most of the students that performed Discount Comedy aren't graduating this year and seem very excited about continuing to act with the group.