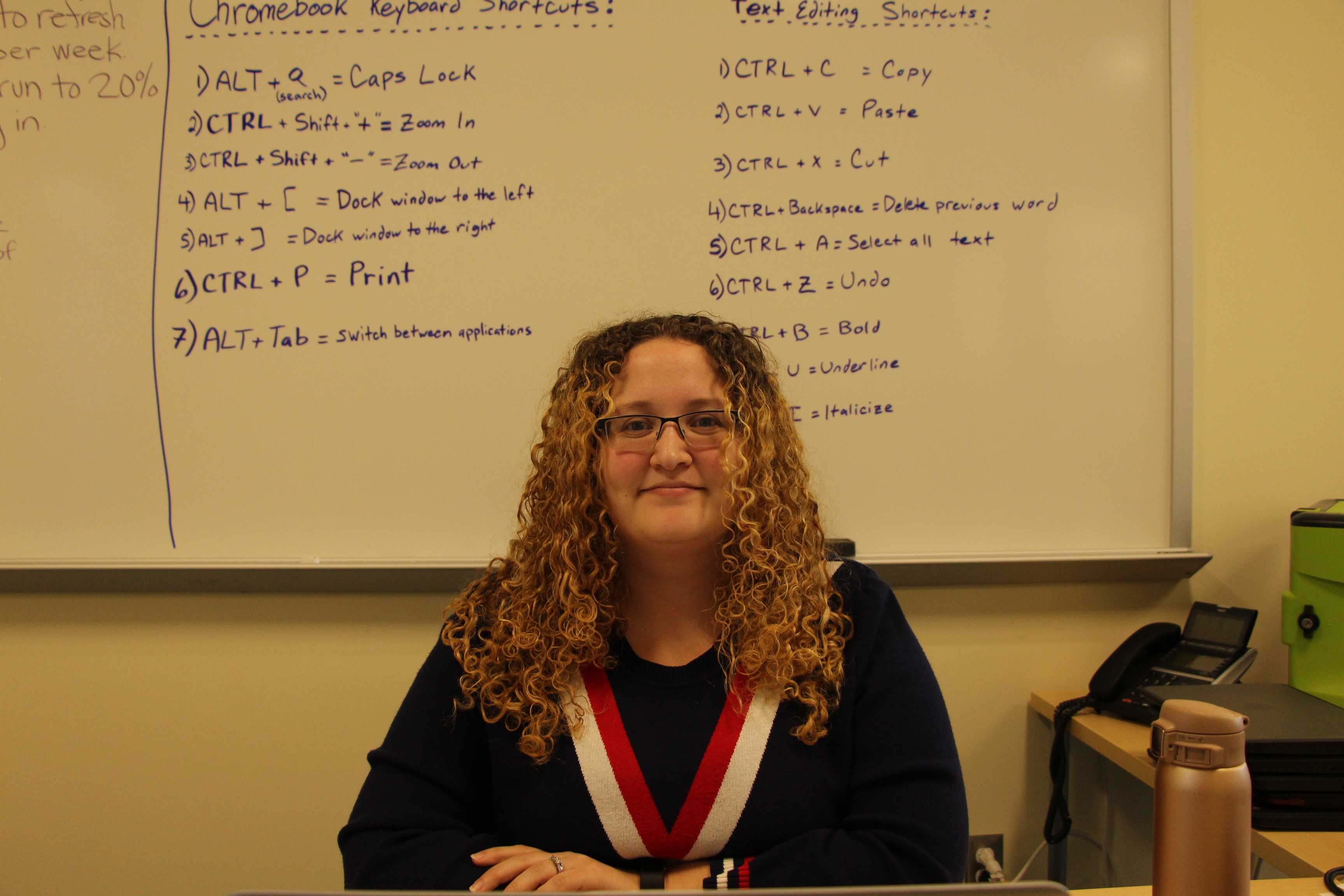 Written by John Inglis|
With Ms. Rios leaving The Morgan School, we needed to bring in a new helper fast. Tech Expert Cathleen Hammel recently joined the staff at The Morgan School. With previous experience solving tech issues in Stratford, Ms. Hammel is a perfect fit as the tech helper here at our school.
What drew Mrs. Hammel to The Morgan School was the upgrade in technology from her previous teaching destination. She stated, "I've always wanted a 1 to 1 environment with the students" meaning that each student has a Chromebook. She liked this because it gave all kids an even playing ground when having access to technology.
The 1:1 ratio was not the only thing that drew her to Morgan. She claimed that the building was gorgeous and that she got a very good feeling from the superintendent and felt comfortable coming here. She even said "everyone is nice to me", which means she received an amazing first impression on our new Morgan School.
Mrs. Hammel's responsibilities on the job here at Morgan are to be available to anyone with Chromebook issues, fix Chromebooks, reset passwords, help with printing issues, and give loaner Chromebooks to anyone in need of a replacement. She works hand in hand with the maintenance crew with any tech issues. Believe it or not, she even has to work extremely hard during the summer, doing server resets, takedowns and occasionally unboxing new Chromebooks.
If you have any issues with any school technology or Chromebook, head over to room B22, where you can find Mrs. Hammel, who is more than willing to help you with any problems that you have. The Morgan School is nothing but glad to welcome Mrs. Hammel, the new tech helper, to our beautiful new Morgan School.