Written By Mike Savage |
Photos by Kelley Edwards and Mike Savage
On Saturday the 2nd of February, Morgan's indoor track team competed in the Shoreline Championship. This meet is for all of the athletes that qualified in the Shoreline to compete for the top 3 teams. Haddam Killingworth High School won the meet.
Morgan athletes were not shy to show off their athleticism and willingness to compete. Multiple athletes placed 2nd and 3rd in their events and received a medal for their times and measurements. Eight athletes received the award for 2nd Team All-Conference: Seniors Bryce Thomas, Calvin Jackson, Mike Savage, Alyssa Lemay, and Erin Lindsay. Juniors Chayse Lofgren and Maura Kelly. Also Sophomore Colleen Edwards.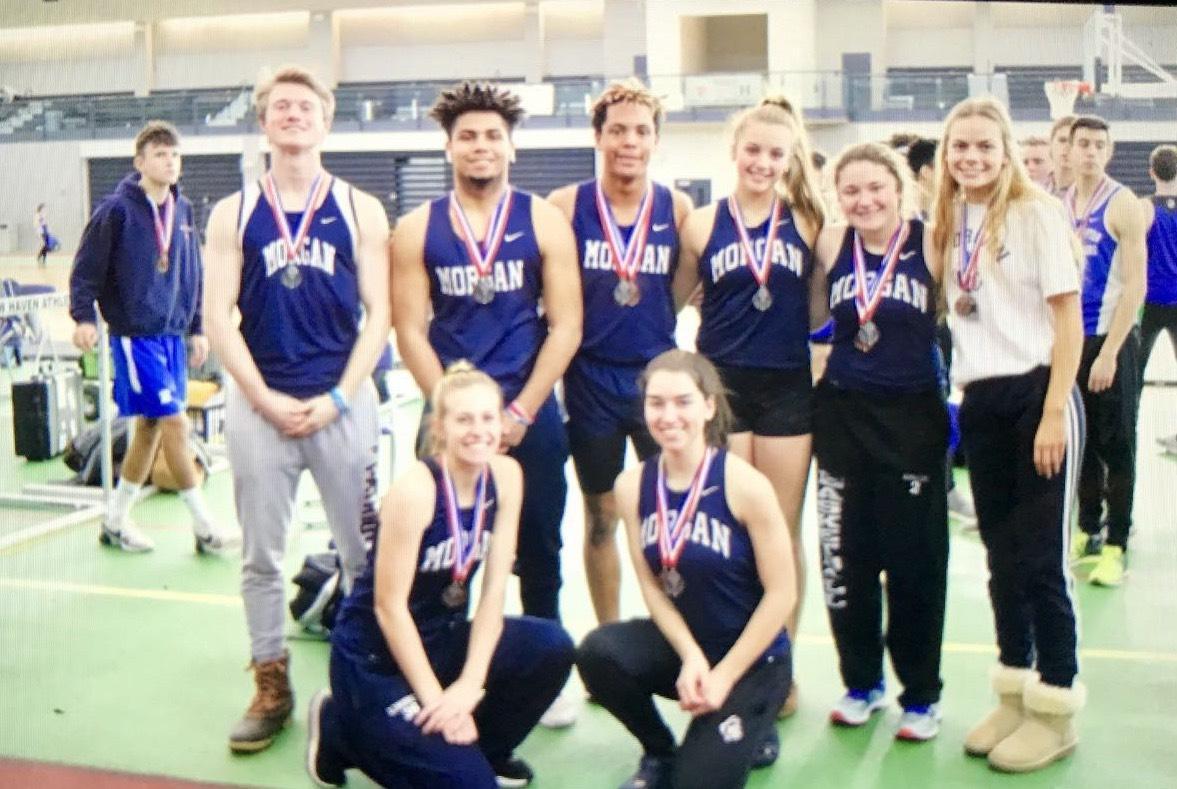 On Thursday, Feb 7th, students competed in the Class S State Championship. All qualifying athletes were able to compete for their events and their school. It took place at Hillhouse High School. Athletes that participated were Bryce Thomas in the 55m Dash, Sprint Medley Relay and 4x200m Relay, Mike Savage in 4x200m Relay and the SMR, Alyssa Lemay in 4x200m Relay and the Long Jump. Although Morgan had many athletes competing, no athletes qualified for State Opens. In order to qualify, athletes must have placed top 5 in an event. In multiple events, Morgan placed 6th, just shy of meeting the requirements for the next round to compete against Class LL, L and M.
Athletic.net includes all scores and standings for this Indoor Track season.
Gametime Ct Article about the Class S State championship that includes all team scores and placements.