'18 Annie Pan
Written by Marie Kane |
Photos by Annie Pan & Marie Kane
2018 Morgan graduate Annie Pan is now at Southern Connecticut State University. She chose this college because of its diversity. Annie said there are "So many people from different backgrounds which is unique. The campus is gorgeous with so many events going on every day."  Annie said, she appreciates the opportunity to "meet people from all around."She enjoys college more than high school. Annie commutes to Southern which she said is easier for her.
Annie is majoring in accounting: "I have an interest in budgeting and mathematics, and I believe that accounting would be a suitable profession for me." Ten years from now, she would like to see herself working in an accounting firm; if not, then she'd like to start her own.
Her favorite part of college is the freedom she has to choose her classes and the time her classes meet: "Our schedules aren't set like those in high school. We get to go wherever we want on campus without being watched by teachers."
Before graduating, Annie could not wait to get out of high school and get to experience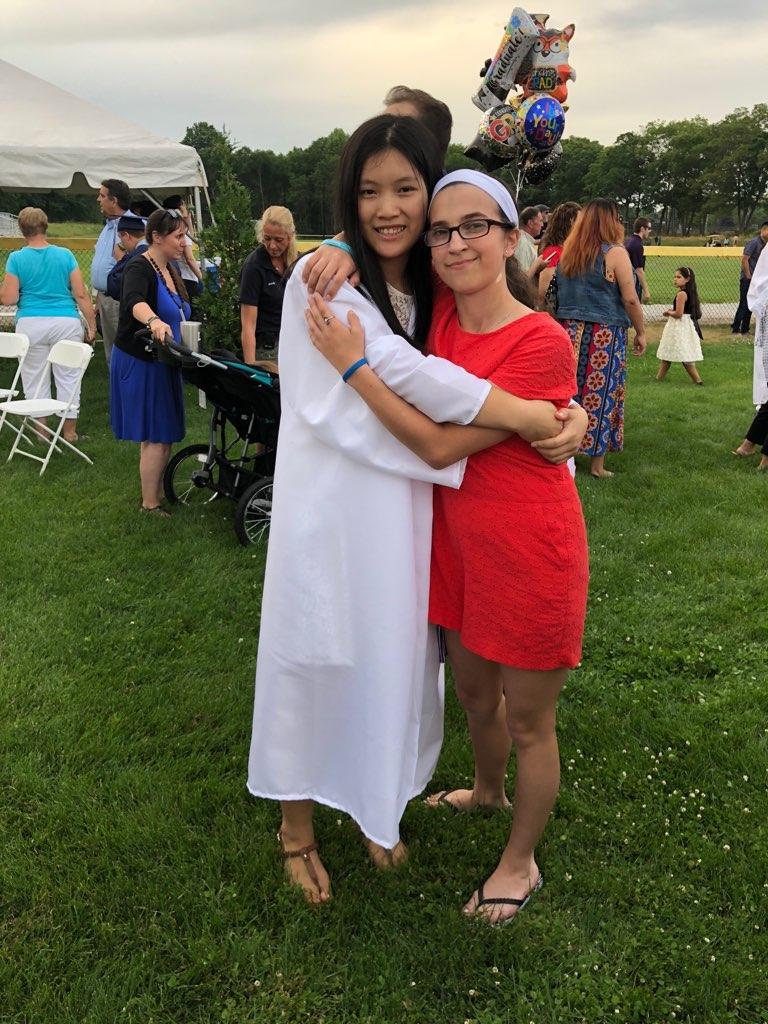 college: ¨Being in high school for so long, I just wanted to become an adult already." Since graduating, she feels as though high school was so long ago: ¨To be honest, I´m liking college life a lot more.¨
Annie felt prepared for college when she graduated. She said, "Morgan has done its best to prepare me for the real life as the teachers who taught me always told me tips as to how to survive out there." She's grateful for the advice "because I'm currently trying to use those to survive in the real world."
Annie wished she was not so hard on herself her senior year. She said, "It was stressful because of the college process, but if I had known to take things slower and enjoy the time while I was there, I didn't have to worry so much about the future."
She described high school as typical and college as lit. If Annie could go back to college, she would definitely make herself more involved: "Currently, I'm in different clubs and attending different sporting events at Southern, and I love it so much." She did not do this in high school, but if she did she believes it would have made her high school experience even more enjoyable.
What Annie misses the most about Morgan are the teachers and the close relationships she had with her friends. ¨High school gave me the opportunity to get to know teachers more and also make long-term relationships with my close friends. I miss the close bond I had with each of them.¨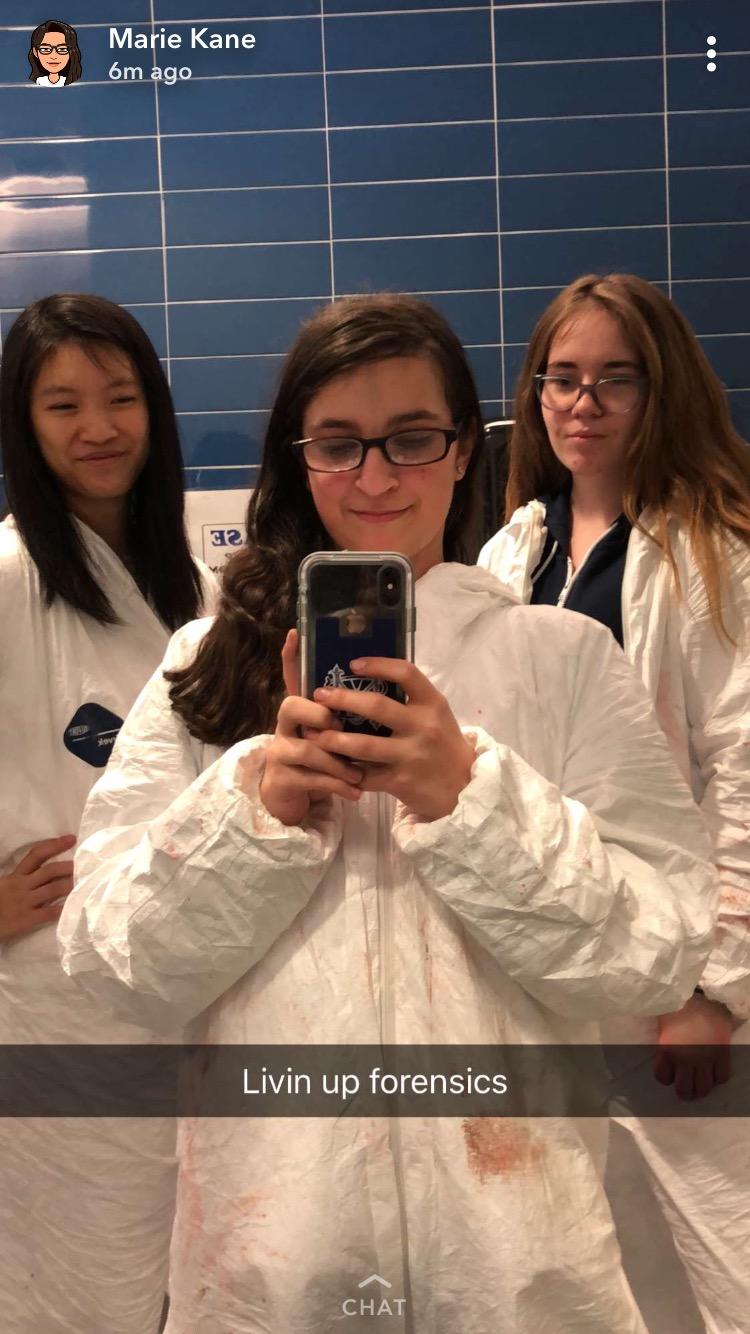 Annie´s favorite class was Mrs. Kaestle´s forensics because of all the labs and experiments, as well as the fact that her favorite people were in the class: ¨Carlie, Marie, and I would always be cracking up in class whenever we did labs, and whenever one of us screwed up we´d just laugh at ourselves for it. That class was very enjoyable.¨
Annie gave a shoutout to Morgan English teacher Eric Bergman.  Annie said, ¨I´ve had him for English junior and senior year and what he's taught me will stay with me throughout college.¨ She explained why Mr. Bergman is not your typical English teacher: ¨He´ll want to make you enjoy class and find ways to make class more enjoyable.¨ She misses the enthusiasm he had for all his classes. She said, ¨I hope that others appreciate him for how much he´s done for his students.¨
Mr. Bergman described Annie as hardworking and kind and said that whenever he thinks of her, it brings an immediate smile to his face: ¨Everyday she would come into my class asking how I was doing. Even after she's been working so many hours at her parents' restaurant, she'd still acknowledge you." He said, "even though you're sad to see her go, you know she is off to do some wonderful things."
Mr. Bergman explained how Annie changed like most kids her age throughout high school: "she was undergoing a physical and mental metamorphosis also known as adolescence. She came in looking like your standard freshman student and left as a confident and mature adult."
Mr. Bergman misses the spirit Annie displayed at Morgan: "Some human beings make spaces better simply by being there; she is one of those people, and it's a better space because she is in it, and that's often contagious." He explained that groups of people always need these types of people: "While she claims I have helped her in high school, she has brought as much to us as we have to her."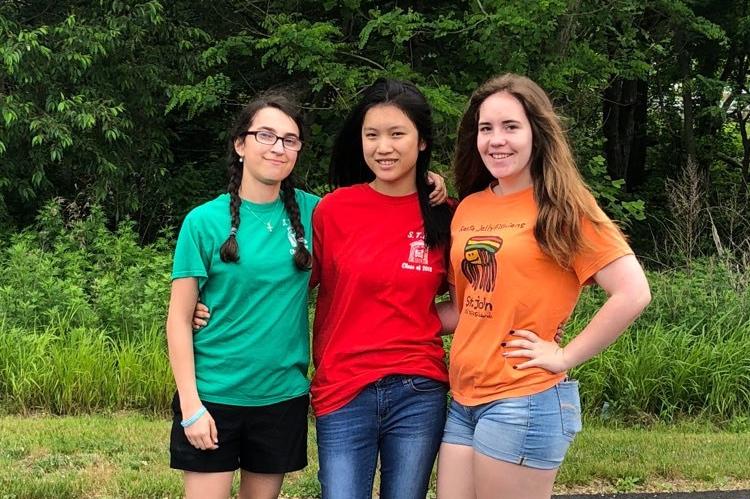 A funny moment in high school for her was when she was late for school. Annie said,¨I meant to walk into the main office door, but instead I walked into a window and banged my head so hard against the glass. Thank god no one saw because that would´ve been embarrassing, but after a while, I just cracked up, and laughed it off.¨
Annie's advice to Morgan's seniors is to cruise through senior year: "Don't make it too hard for yourself because you've only got this last one year left. Make the best out of this last year, and don't stress too much about college. Once the process is over, you'll feel relieved."