Powderpuff 2018
Published by Mike Savage and Bryce Thomas |
Powderpuff is a football game with teams that are made of girls that volunteer their time to show school spirit and compete. The teams that participate are made of Blondes vs. Brunettes. This year football captains take part in coaching the girls.
Last year the Blonde team won the game led by Alum Courtney Viglione's effort on the field. The Blonde team coaches last year were Alum's Isaac Eriksen, Tony Corretti and Matt Newfield.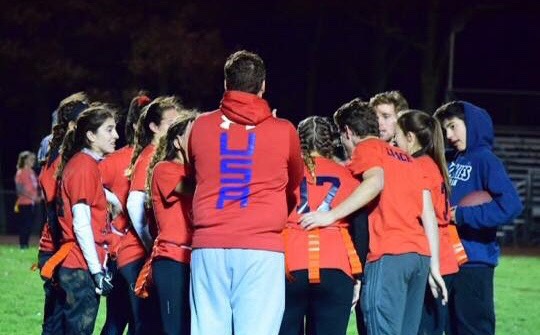 This year the Blondes are looking for a back to back victory against the Brunettes. This year Brunettes' coaches are Football Captains Seniors Zak Johnson and Matt Luchuk. The Blondes coaches are football Captains, Seniors Mike Savage and Jp Nye. Many other football players have signed up to be assistant coaches as well.
This year's PowderPuff game will take place on Friday, November, 9th. The game will start at 6:30pm. All money collected at the game will go to the freshman class of 2022 and Clinton Families in Need. It will be $5 per person to get into the game and $20 for a family.