Written by Melanie Coretti and Sandra Sirisoukh |
Photos by Melanie Coretti and Sandra Sirisoukh |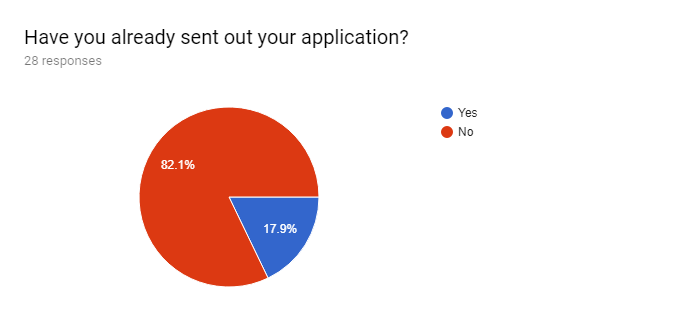 It's that time of year again. The college application process begins and deadlines are coming fast. Seniors have been busier than ever trying to balance school, work and filling out their applications.
Senior Kitty Shortt said, "I have yet to do FAFSA, but I am almost done filling out the common application." She also added, "Most, if not all, of my application deadlines, are in mid-November."
Senior Amber DeLuca said, "I still have to finish my college essay. Other than that, I've got everything else done"
Senior Sean Cockley stated, "I have the base stuff done, I'm now in the process of applying for scholarships."
The guidance department offers assistance to any student in the application process, whether it be for college applications or scholarship applications. Guidance Secretary Janet Theiler emphasized the importance of scholarships for seniors.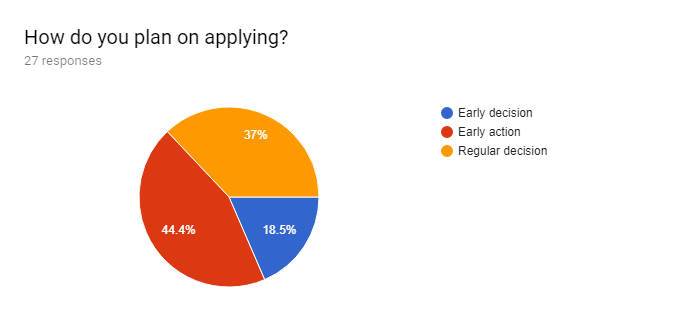 In Naviance, "there will be over 75 scholarships for students to choose from." She also added, "Currently there are six national scholarships available. The local scholarships will become available later in the year."
Mrs. Theiler estimates that in previous years, "only about 40% apply for scholarships." She stressed that students, "have to apply to be awarded these scholarships." Guidance Counselor Mya Rodowicz offered some insight into how far along seniors are in the application process, stating, "some are far along, and some are far behind." Mrs. Rodowicz has seen students struggle with "how to use the technology." She highly suggests students take the time to go to the help sessions taking place during X-Block.
A poll was sent out to the class of 2019 to gauge the application process thus far.