Reserved Parking?
Written by Melanie Coretti |
Photos by Melanie Coretti |
Two parking spots in the student lot located next to the handicapped spots have recently been painted with the face of two huskies. These spots are reserved for two students throughout the 2018-2019 school year.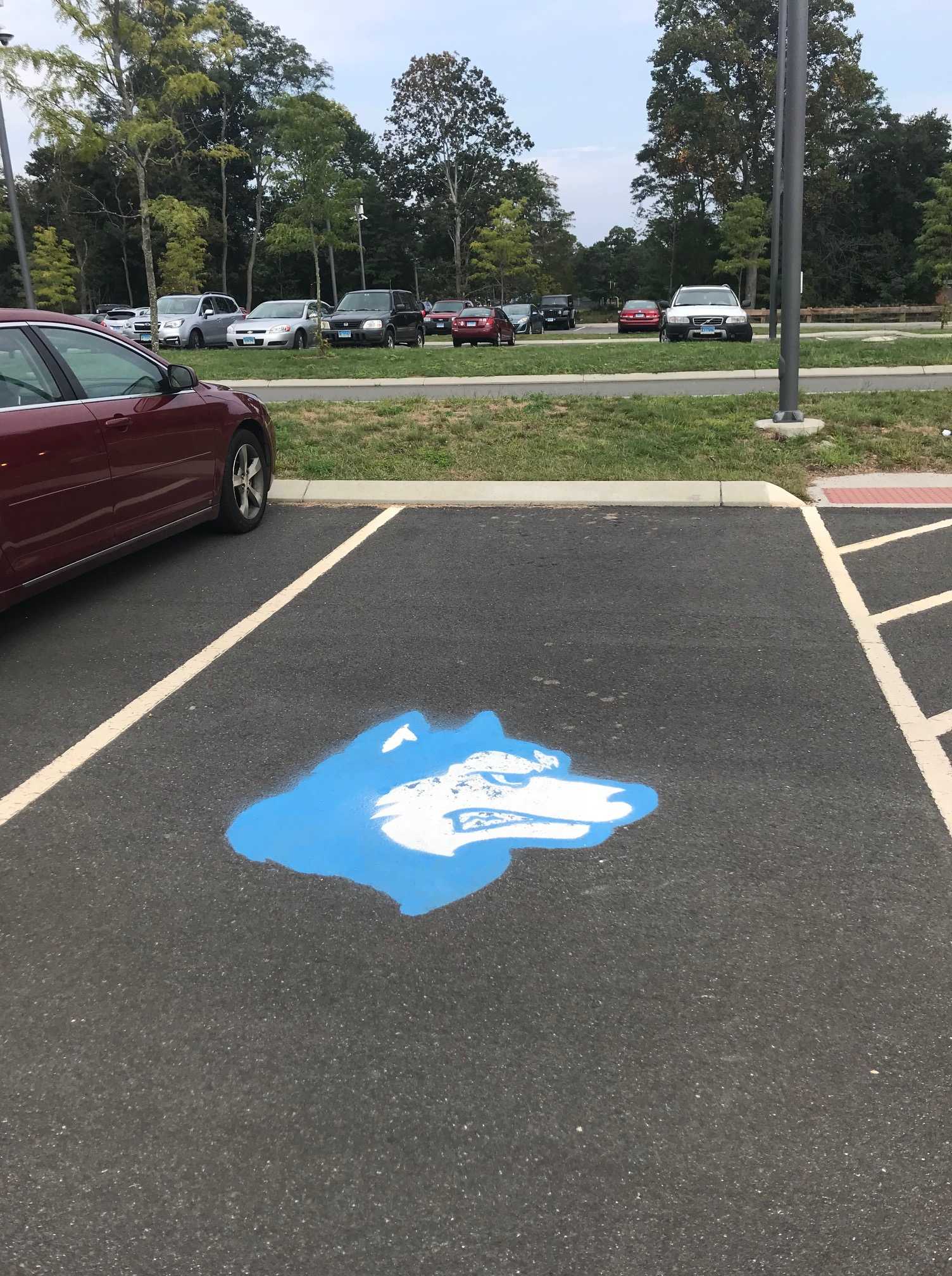 Last year, the members of Project Graduation held an auction to raise money for the graduating class. Some of the items auctioned were a homemade boat, Adirondack chairs, front row seats at graduation, free tuxedo rental for prom, and the two parking spots of choice in the lot. One of the spots was auctioned off for $140 for an all-year spot. The two spots are reserved for Melanie Coretti and Jenna Scanlon. All of the proceeds went to Project Graduation for the class of 2018.
Principal Keri Hagness said, "I think it's a great idea for raising money." She stated that the spots, "are for that particular senior for the whole year," and the proceeds "will generally go to Project Grad." Mrs. Hagness shared that, "One of the project grad members said they got the idea from another school." She also added that Morgan had not auctioned off parking spots before but, "They have auctioned off spots before, but they were spots for graduation."
The two spots in the student lot will remain to be auctioned off every year for seniors.