Written by Marie Kane |
Photo by Spencer Mangs
Morgan has a new school resource officer, Spencer Mangs. He will be our new SRO for the next four years.
Spencer has been working with the Clinton Police Department for a little less than five years now: "I knew when I was in elementary school I liked the idea of a job that was different every day." He participated in DARE for the fifth graders two years ago as well as the Clinton Police Youth Group which made him realize he likes working with the juvenile population.
He described his job with the one word "rewarding." The best part for him about being an SRO is having interactions with kids on a daily basis. As for the police department in general, his favorite part is the satisfaction of being able to help people on a daily basis. "They're both very different, but currently, I'm very satisfied with my role as an SRO."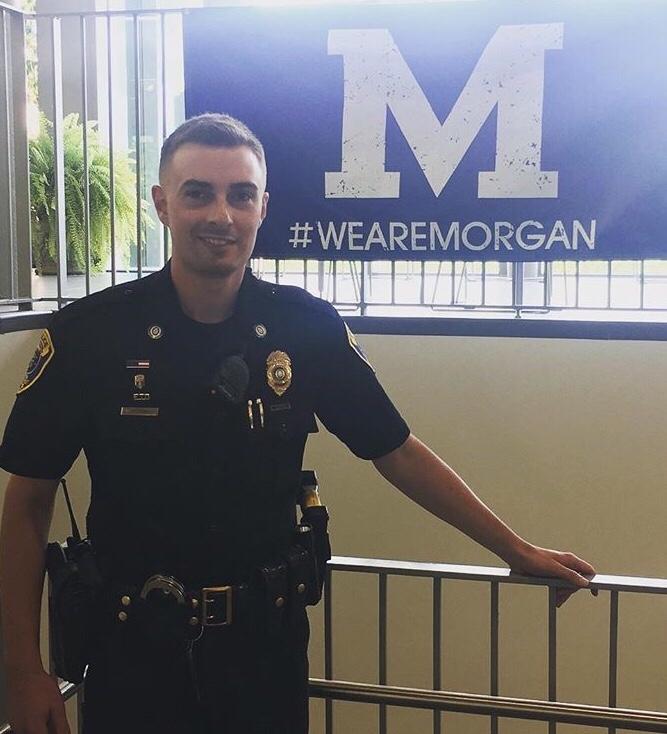 Spencer recommends the police officer job to anyone interested in a career that's rewarding and always changing. He recommends the SRO job to any police officer who enjoys working with juveniles. Officer Mangs said, "I've met every type of person you can think of, and I learned how to deal with people of all different types."
There's more to his job as an SRO. The job involves "handling small situations before they become larger ones and keeping the school the safest it can be while maintaining a good relationship with the kids." Officer Mangs' goals for his next four years at Morgan are to "strengthen the relationship between kids and the police department", leaving the school safer than it was when he got here, "as well as getting involved in as many events and activities that I can."
Spencer shared a funny moment he's experienced so far at Morgan. "I saw a freshman open a locker into his own head, but I was able to help him open the locker."