To the Class of 2022
Written by Leo Woods|
Photos by Leo Woods|
Going into freshman year can be difficult. It's a completely different experience from middle school, and students will face many changes when transitioning from eighth to ninth grade. Naturally, they will have some questions about classes, schedules, and anything that has to do with high school. Some of these questions may be answered within the first few days of school, but others may not. So, I asked some freshmen what questions they have for upperclassmen about Morgan, and upperclassmen answered.
"Are freshmen really annoying?" – Ava Rapini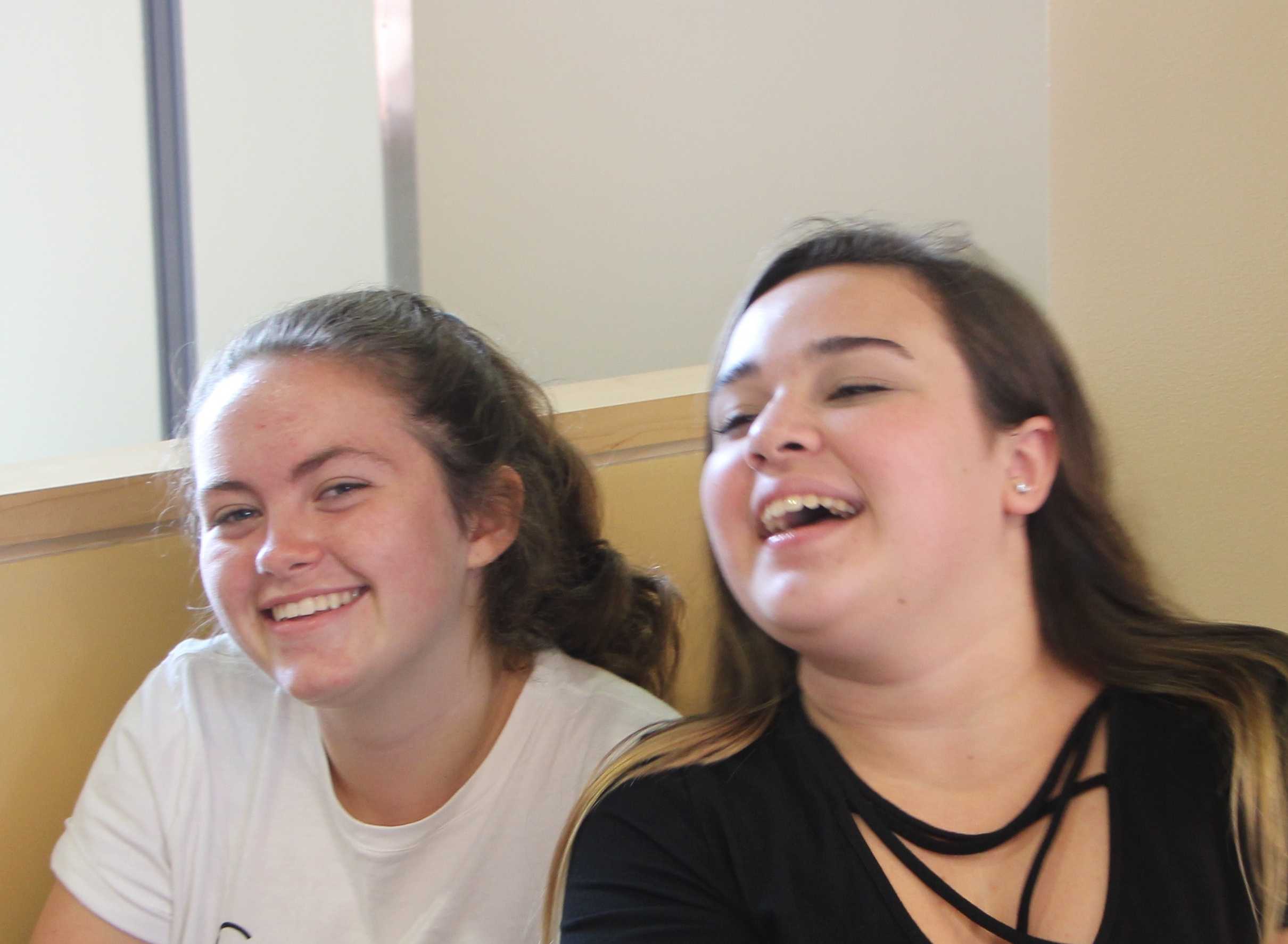 Senior Becca Cockley responded: "[Freshmen are annoying] only when they don't know how to walk in the hallways."
Another Senior, Kylie Clifton agreed. "They don't move for anybody."
"Is junior year really the worst?" – Josh Kokai
Senior Tony Cimino, stated that while he felt Junior Portfolio was "overhyped", he believes junior year at Morgan is "the hardest by far."
"Does the workload ever get easier?" – Will Curry
Juniors Emily Corrarito and Vicky Hu stated that they do not believe the workload gets easier and wanted to warn freshmen that "history notes are the worst. Sophomore year is the worst."
"Are midterms and finals really that hard?" – Skyler Lane
Senior Deven Talarczyk, said that "it depends on the class and teacher." He also stated that he believed Junior Portfolio was the hardest for him, which the other seniors disagreed with.
"What are some of your experiences on the lacross team" – Caitlin Rohrbacher
Junior Rachel Gelven in her third year on the lacrosse team, said: "We do Winter Week, which is very fun. We go to Dunkin Donuts afterward too. And we all go to breakfast at the end of the season."
If there are any other questions that Freshmen have for upperclassmen, feel free to ask them! Morgan is an incredibly open environment when students have questions, upperclassmen are glad to help.