Chamber of Commerce Seeking Student Art
Written by Joey Piacentini & Tony Coretti|
Every July, the Clinton Chamber of Commerce sends out a Community Guidebook published by the Harbor News to all houses in town. This year the booklet size will be a full 8-1/2 x 11″ magazine size. The cover will have a photo or artwork that portrays the "better points of Clinton," according to Ken Hartley, the Executive Director of the Chamber of Commerce.
This year they would like students to submit their artwork or photography that would be appropriate for the cover. This booklet will focus on the lesser-known history of this town. This is a great opportunity for a student to have their work showcased.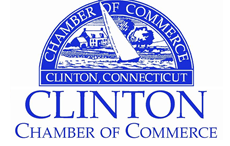 The deadline is now May 25th for submitting a photo or artwork for consideration by the committee.