Dan Radka's Take on Washington
Written by Dan Radka |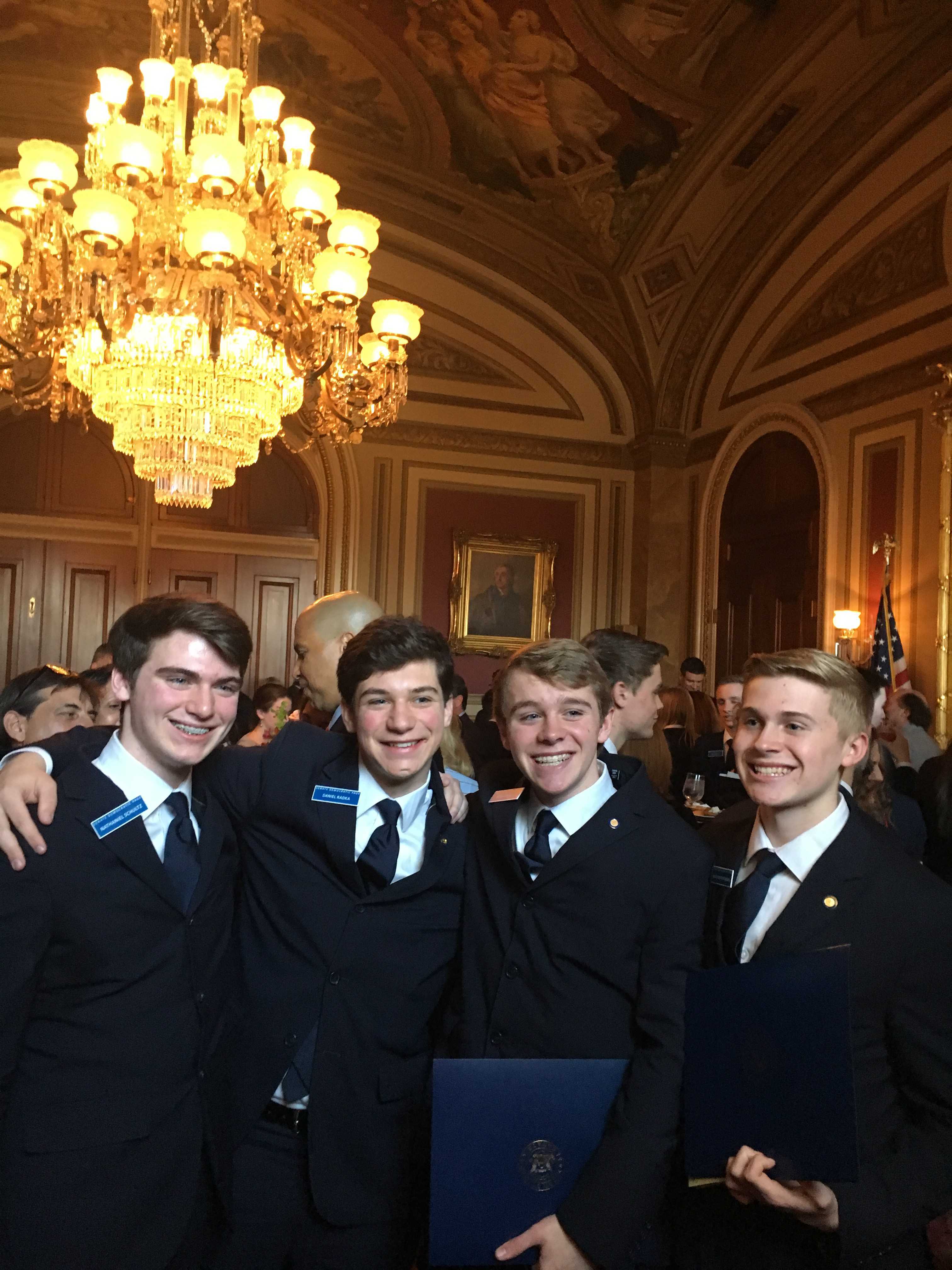 I just spent five months in Washington, D.C. working for the United States Senate. "Quite the time to be there," people say, "you must have learned a lot." Yes and yes. What seems to immediately come to mind for people is the political climate we find ourselves in today. Family and friends would speak to me as though I personally dealt with President Trump's antics and had informal sit-downs with Mitch McConnell. I was branded as the poster child for Washington when in reality, I got water for some important people and spent a good part of my day sitting on a step in an empty room.
Yes, it was an exciting time to be in Washington. I was there for tax reform legislation (the first time since 1986). I was on the floor watching Al Franken's resignation speech. I witnessed the tense atmosphere during the special election in Alabama between now Senator Doug Jones and alleged pedophile Roy Moore (there was a page from Alabama, and much to everyone's disgust, she was a Moore supporter). I was in the Senate chamber no more than ten feet away from Senator Chris Murphy when he delivered an emotional speech about the Sandy Hook massacre on its five year anniversary. I had to work during the government shutdown in January (and study for finals at the same time). I met Vice President Pence, countless senators, and even saw President Trump speak at a Congressional Gold Medal ceremony.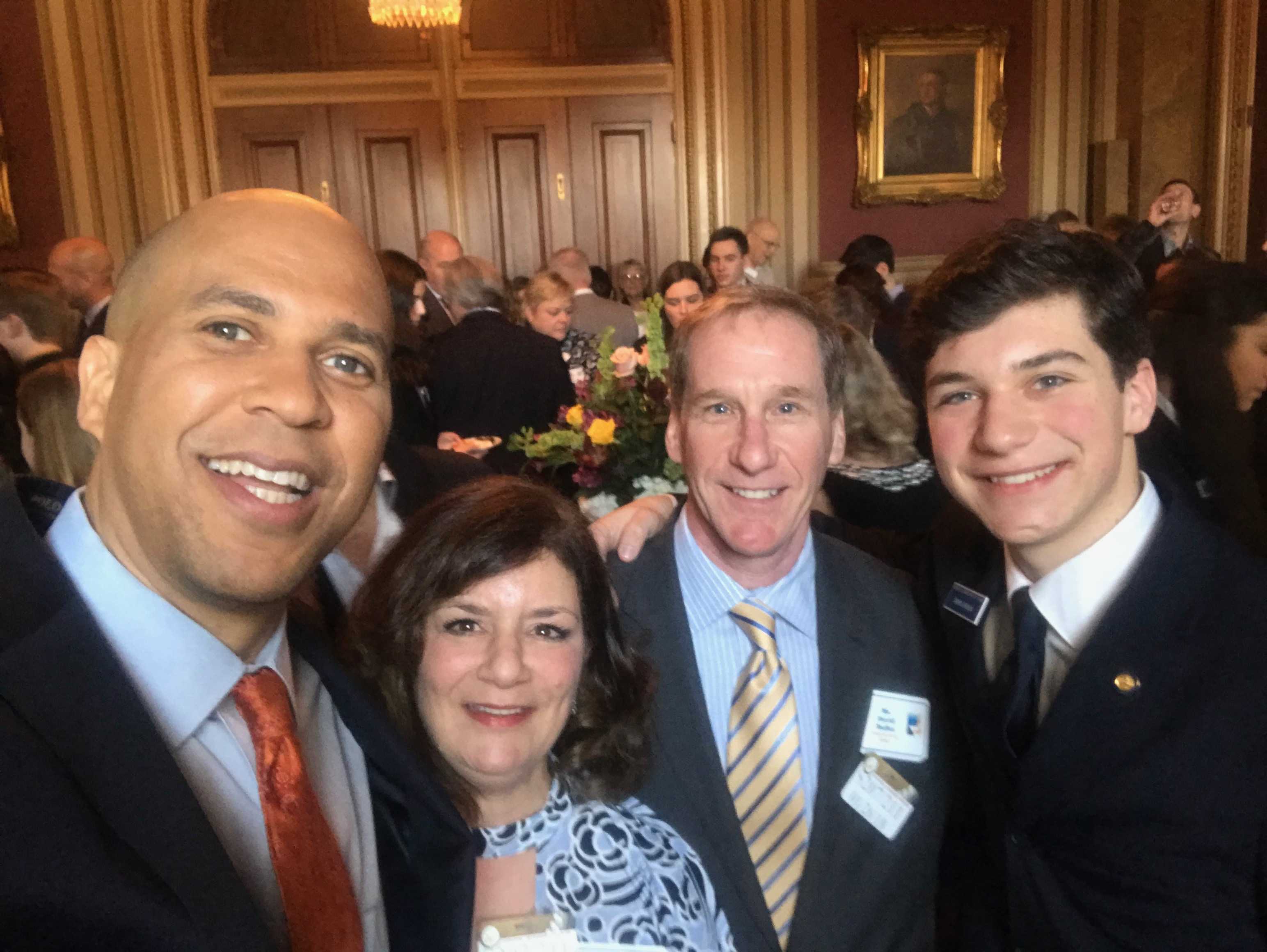 These are the stories that people want to hear. I can list them in my sleep. They want the headlines, the history that I witnessed, and the thrill of being so close to something so powerful. I have no problem telling people of such events, but those events are not what defined the page Program for me, nor are they what I would consider my most important memories. I was not just there to witness change, I was also there to change myself. It's hard to tell people that I went away for half a year and came home only caring about my new sense of motivation and ambition.
Going to D.C. changed me. The student that left in September was not the same one that came back in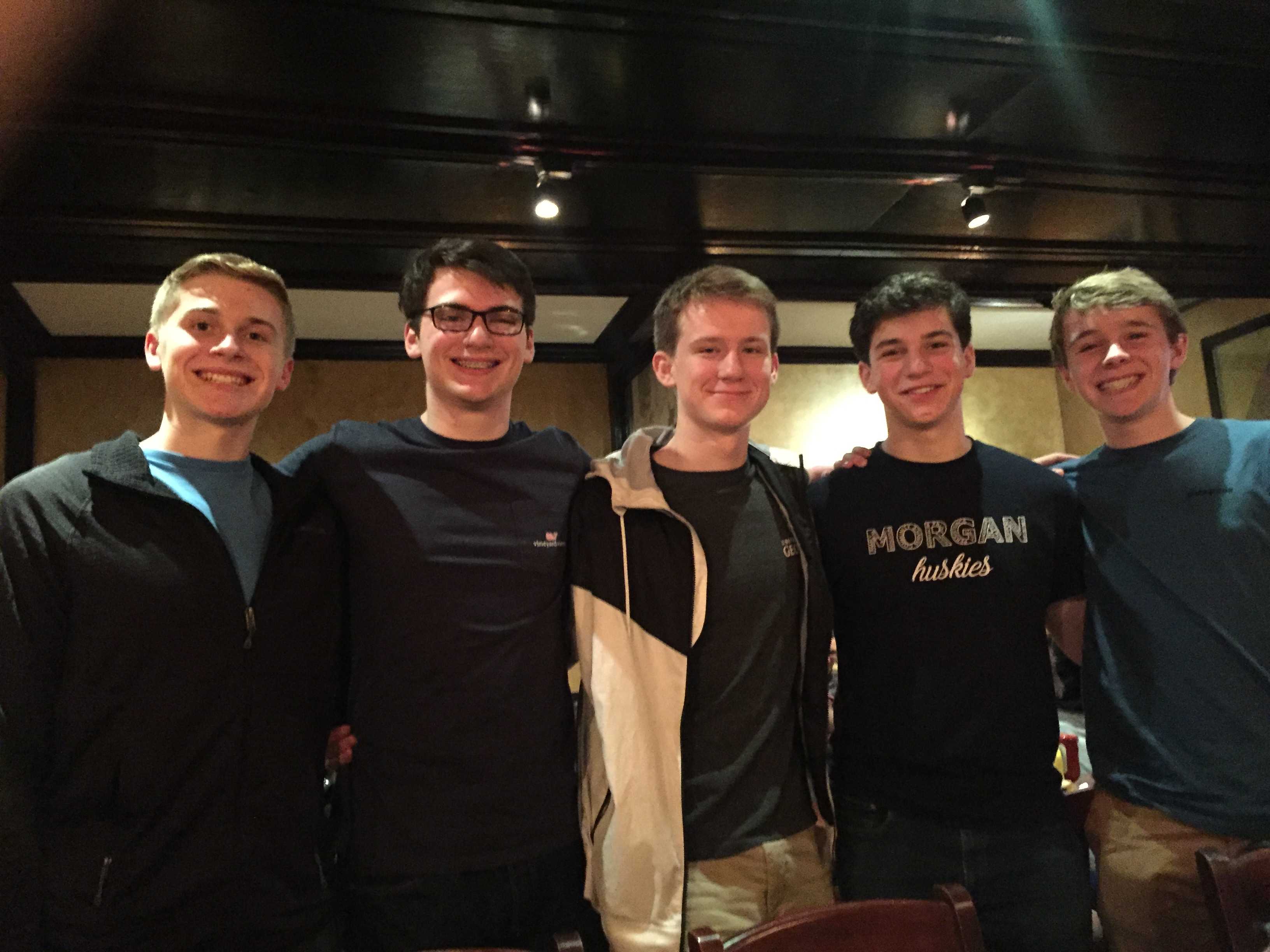 January. Before I left I was in a good place in my life, or at least in high school. I was fifth in my class, I was the president of two of my favorite clubs, and I had just started my own business with my best friend–I was content. I was happy with where I was. I knew that I had a shot at "going somewhere." When Mrs. Hagness emailed me about the Page Program, I had no time to decide if I wanted to apply or not. She was already writing me one of the letters of recommendation because the application deadline was two days away. We decided that I would apply and then sort it all out afterward. Within one week of learning about the program, I was notified by the Page Coordinator in Senator Chris Murphy's office that I had been selected. All of my thinking over the past week came down to a ten-second pause on a phone call.
I said yes.
I don't know why I did. Quite honestly, I do not know if I would have even applied if given time to think about it. I threw myself into the program head first. I took every day one step at a time because trying to plan the program out or even just trying to plan for the next day was overwhelming. Just to give a little context, here was my schedule on a normal day:
5:00 am: wake up, shower, get dressed, and be downstairs in the kitchen by 5:30.

6:15 am: begin school

9:45 am or one hour and fifteen minutes before the Senate convenes: end school

One hour before convening: arrive at work, prepare the chamber and distribute calendars and records all over the Senate complex.

6:00 pm: end work for the early shift;

7:00 or 8:00 pm: remain working until the Senate adjourned (some nights I stayed until 2:00 am the following morning).

11:00 pm go to bed. In between then and getting off work we would eat, do homework, complete our assigned chore for the dorm, and attempt to relax
I did that for five months straight. I didn't give myself time to think if I was capable of doing any of it; I just did it. The five months flew by one day at a time until the very last day.
Every single page went through a transformation over the course of the program. Living on our own was a wakeup call for many of the pages as well. I now know what it is like to work a full-time job and manage a full school schedule. Some of us did our own laundry for the first time which was probably more difficult than taking our first test. We learned discipline and were saddled with a great amount of responsibility. We had to represent the Page Program and, as an extension of that, the United States Senate.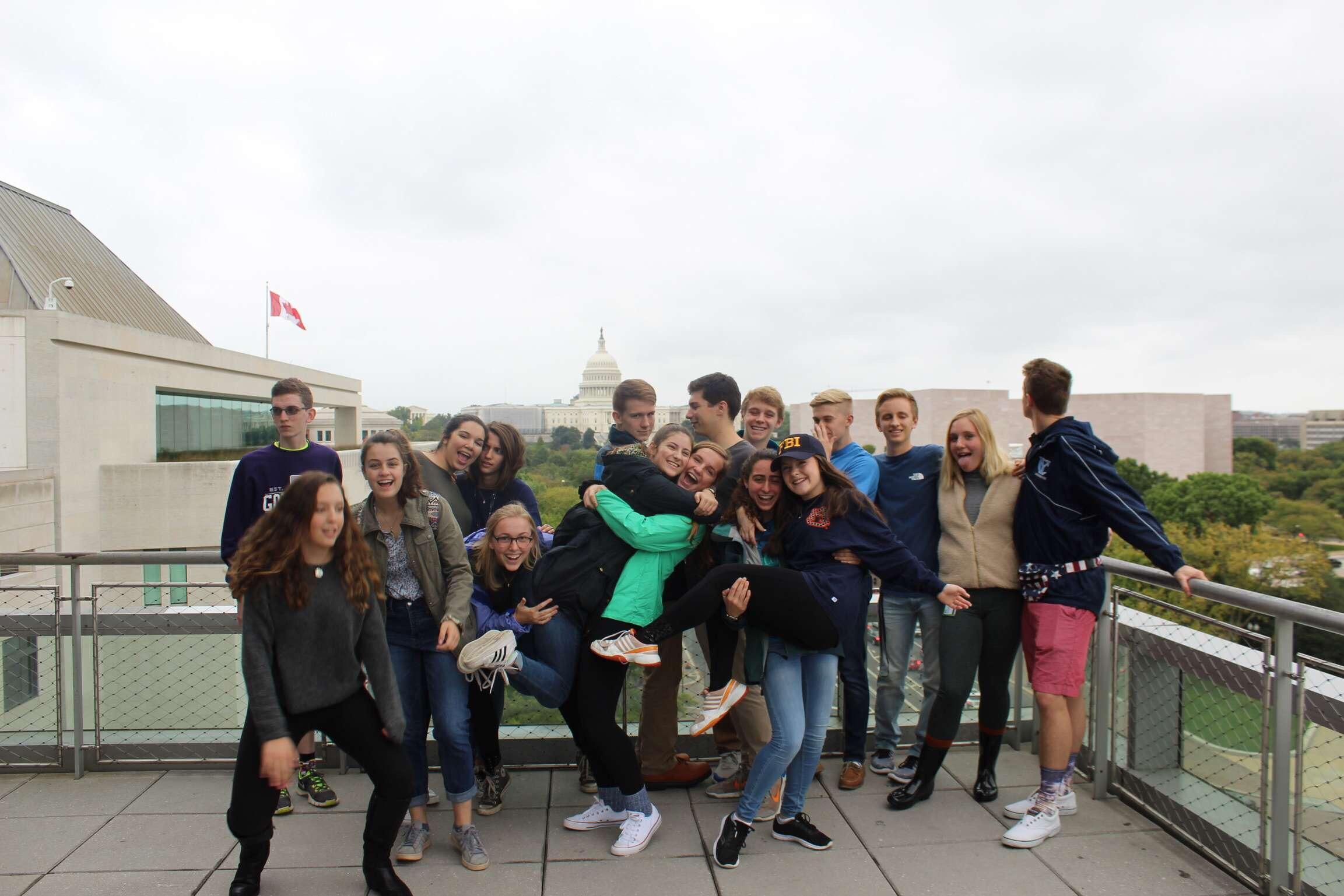 One of my favorite aspects of the program was meeting people my age from all over the country. Some of my best friends in the program have very different political views than I. Living with people from all over the country gave us the opportunity to see different lifestyles. Because we were forced to live together, we were forced to know each other as individuals rather than liberals and conservatives. I realized how we could believe and support completely opposite ideas. Take gun control, for example. I, along with many of my liberal friends am very much in favor of it, but of course, my Western and Southern friends were not. They live in a different society where guns are an important part of the culture. We could debate guns all we wanted, but we would always agree to disagree. This was true for most of today's wedge issues.  We all developed a political switch that could easily be turned on and off. I will say that I learned a lot from my conservative friends. My positions on most issues haven't changed much, but understanding their views, and more importantly their passion, has made me realize that the best form of government is compromise. It sounds simple, yet it's difficult to achieve in today's political climate.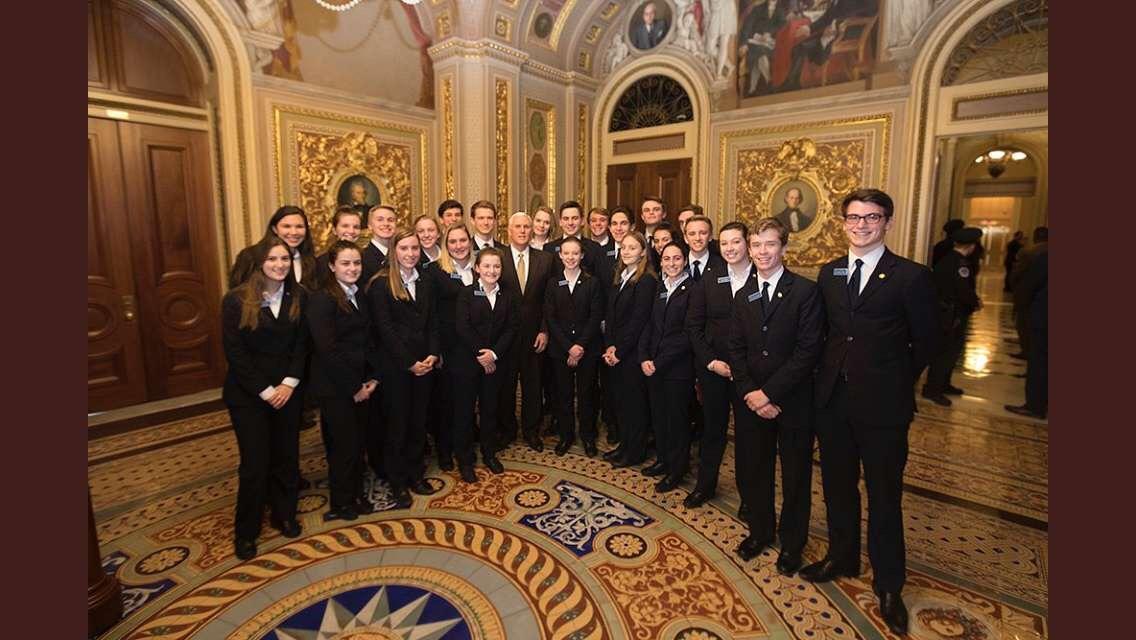 The Page Program affected each page differently. For some, the program reaffirmed the passions that they had coming in. For others, like me, the program caused them to look at their futures in a whole new way. I know that I came into the program thinking that I was going to be able to skate by and that it would just be another stop on my way to some sort of political career. Today, I have completely changed my mind. The rigor, full schedule, and responsibility have encouraged me to pursue a career in the military, which is the last thing that anyone would expect from me.
When I got home, most of the people in my life expected me to be as motivated as ever for a career in politics. I shocked many of my friends when I told them that, actually, instead of going to Georgetown and becoming a lawyer with the hope of getting elected to Congress, I want to go to the U.S. Coast Guard Academy and fly helicopters and save lives. The change didn't come from a newfound disdain for politics. Before I went to D.C. I had considered the military (specifically the Coast Guard), but I did not want to commit to it for fear of failure. The Page Program challenged me with a demanding schedule, responsibility, discipline, all of which will help me to succeed serving my country in the Coast Guard. Most importantly though, my five months in the Senate Page Program showed me that challenging myself leads to true success and growth.