Written by Logan Cummings|
Photos by Aidan Moran|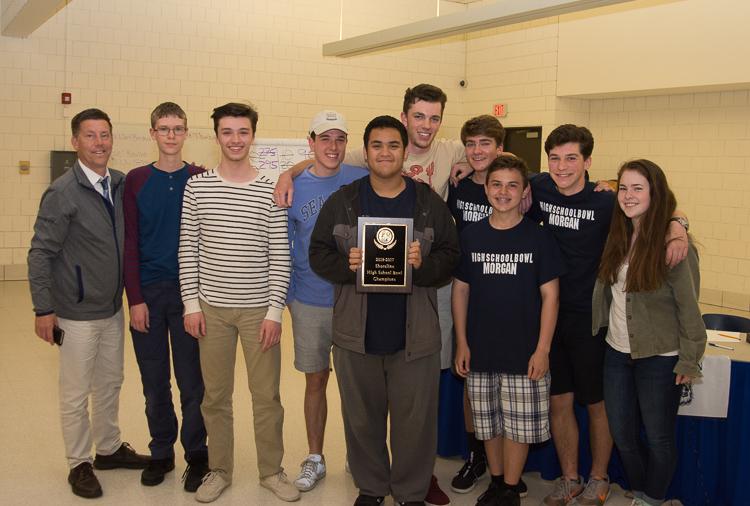 On Thursday, April 27, the Morgan School Bowl team achieved an amazing victory. After a 7-1 season, the team won the championships with dominating scores against the other teams.
This season the High School Bowl team has been unbelievable. Morgan emerged as a High School Bowl superpower, beating almost every team on the Shoreline. The first ever Commissioner's Plaque was awarded to the team for having the best season record, after winning every match except for their home match.
At the championships, Morgan competed against Coginchaug for the semi-finals. One of the better teams on the Shorelines, Coginchaug was the one team that beat Morgan during the season. However, they weren't as lucky in the championships, and Morgan defeated them.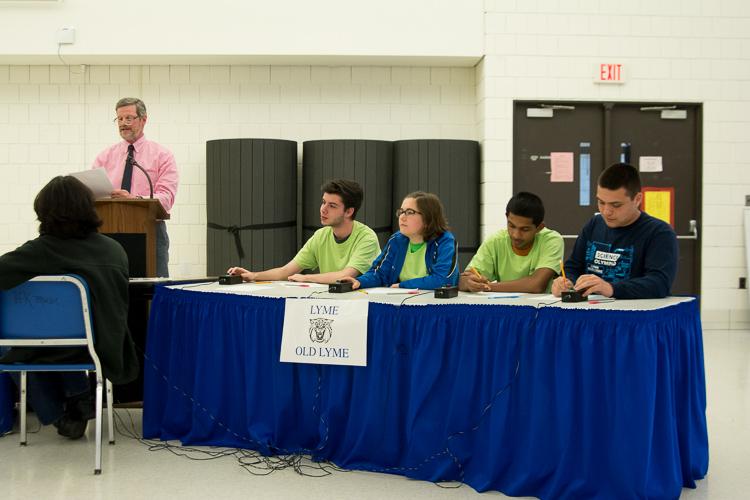 Morgan moved on to compete against Lyme Old-Lyme, another great team on the Shoreline. Morgan won by a great margin of 295 to 125 and sealed the victory as High School Bowl Champions.
Sophomore Dan Radka described the team's performance as "an impressive victory that we definitely had coming to us, made possible by our star senior, Sam Moran, and the best coach, Eric Bergman."
These are the members that competed during the championships:
Senior Sam Moran
Junior Matt Beauvais
Junior Wyatt Reu
Sophomore Caleb Adams-Hull
Sophomore Simon Hua
Sophomore Dan Radka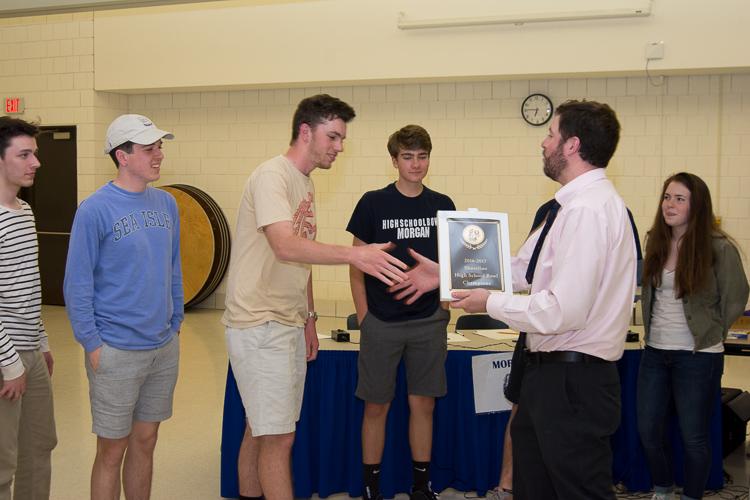 These are the other members of the team:
Senior Marcus McDermott
Senior Emma Phelps
Senior Oliver Vogl
Junior Kaitlyn Maurais
Sophomore Mike Menacho
Freshman Carlo Arnoldi
Freshman Logan Cummings
Freshman Taylor Gregory
Freshman Emma Orr
Freshman Caden Sorota
Overall, the Morgan High School Bowl team had an outstanding season and looks to maintain its high position in these coming years.