Hypnotist Show 2017
Written by Maggie Guba and Aryn McQuarrie |
Photos by Jillian Crowley and Emma Iovene |
Twice a year, here at Morgan, we are fortunate enou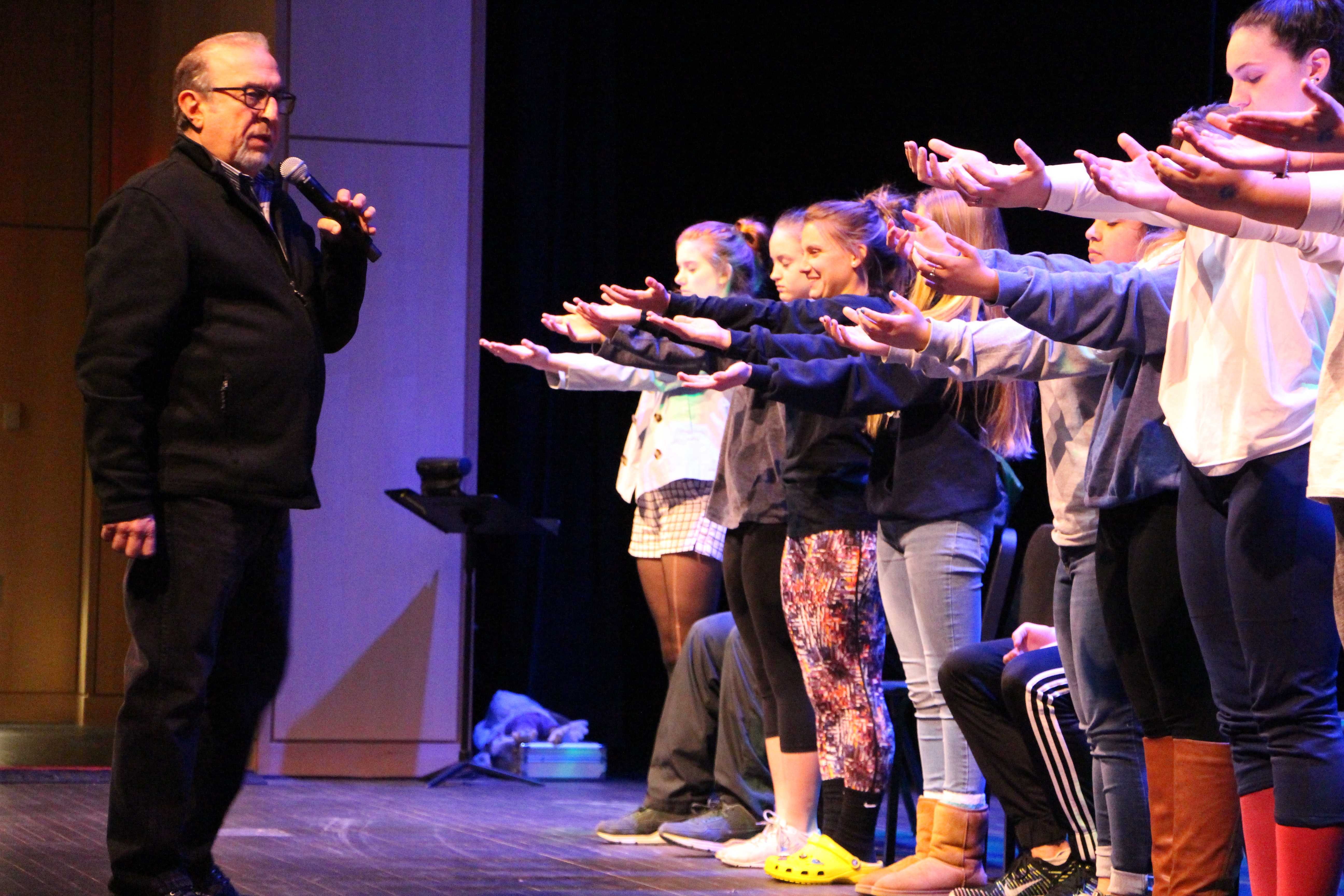 gh to have a hypnotist Jim Spinnato come to perform in front of an audience of Morgan students, staff, and Clinton community members. In the fall, only seniors can participate in the hypnotist show. At the beginning of spring, all students can participate in the show. Both of these shows help the project grad committee raise money for the senior class after graduation event.
Jim Spinnato has performed at The Morgan School for many years. Jim has traveled all around the country entertaining people with hypnotism. Freshman Jake McDonnell who was hypnotised said, "It's was like a dream. I forgot everything."
Overall the hypnotist show is well-liked here at Morgan, and it is a great event to get different varieties of students involved.
Below is a slideshow and video of some of the students who participated in this year's hypnotist show. We had a range of students from seniors to freshmen including Seniors Kelsey Lebert, Sydney Chomicz, Shannon Maher, Aidan Esposito, Alexa Schmidt, Junior Nina Kelly, Sophomores Phoebe Sullivan and Krystin Lecuyer, and Freshmen Jake McDonnell and Isabella Recine.
[wpvideo cmf5BsmJ]