Out With the Old, In With the New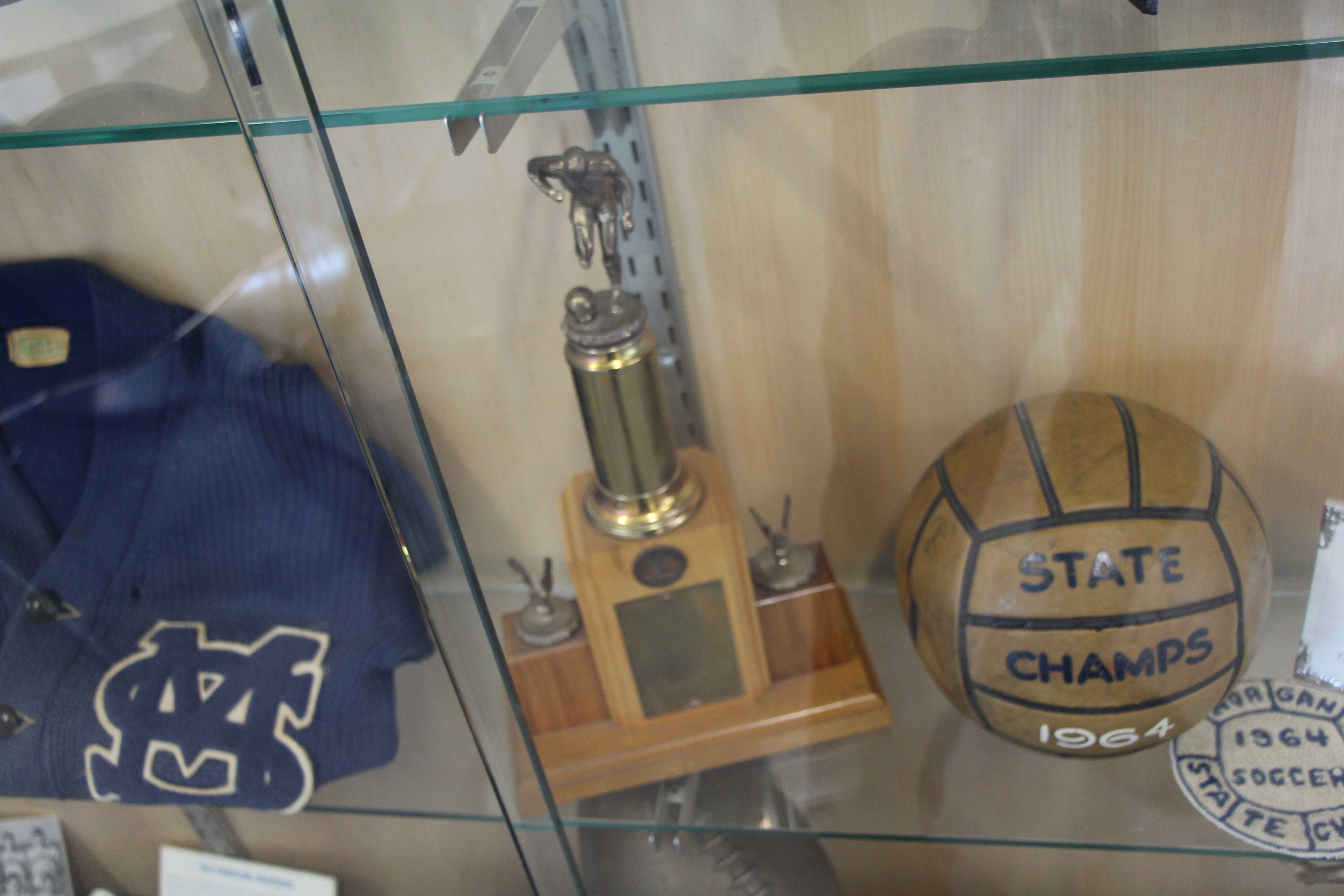 Written by Jake Anselmo and Ivan Villanueva |
In late November, an auction took place at The Morgan School involving the sports memorabilia. Trophies, banners, and plaques were all sold for certain causes to help benefit the school. Most students and staff were unaware of the auction and why it took place. This confusion caused many to become aggravated with the situation.
Principal Keri Hagness explained the reasoning behind the auction of our sports memorabilia. Mrs. Hagness said there were many rumors concerning what the money was being spent on.  She said ¨Sports is a big part of Morgan's rich history, and all the money raised went to the student assistance fund." This fund is used to help students in need who attend Morgan. Principal Hagness also said that many of the trophies were duplicates and that the old banners were going to be replaced with new ones.
Some items were purchased and given as gifts to coaches, players, and other championship participants. However, some athletes were rather upset about the selling of the awards. Senior Madden Ward said, ¨It was ridiculous. They tried to sell the baseball Class S runner-up trophy.¨ Athletic director Kevin Rayel said he had little to do with the trophies, and he stated, "I just moved them there".
English teacher and Head Golf Coach Eric Bergman said, "Ultimately it was a misunderstanding. The info the public received was little to none."
In the "Auction Keepsakes" article in The Shoreline Times, Superintendent Maryanne O'Donnell said, "The realistic thing is many of the things that were there, were things that were found in boxes and closets."  Mrs. O'Donnell did share with  The Shoreline Times that when  "The Morgan School Football Team 1987 State Championship Trophy was discovered sitting amongst the auction items," the decision was made to reevaluate.
Today some of the historic items are on display in the trophy cases at the new school.   The committee members will rotate trophies and other memorabilia in the display cases to honor past recipients and to share the Morgan legacy with current and future Morgan students.