The Importance of Being an Ally
By Quinn Pender|
Ally week is a week at Morgan where the LGBT+ Community at Morgan and all Morgan students come together to show respect for one another. On Tuesday, November 29th, GSA held an assembly during advisory about the GSA club here at Morgan. The club members explained what the LGBT+ Community is all about.  GSA also sold rainbow wristbands to the students at Morgan during Ally week. These wristbands represent the LGBT+ Community. By wearing the bracelets, students show that they care about others and respect them for who they are.
Senior Juliana Ragonese sets up Ally Week and also heads the GSA Club at Morgan.  She said, "Overall we have a really accepting community here at Morgan although there are people who aren't so accepting towards others, but we are working to make that better."
Sophomore Krystina Lecuyer is also a part of the GSA Club at Morgan. She said, "I think most people are accepting of the club itself and the message we are trying to portray, but I also think that the assembly helped people see that we aren't just a small group of four people, but there's a lot of us that want to be heard".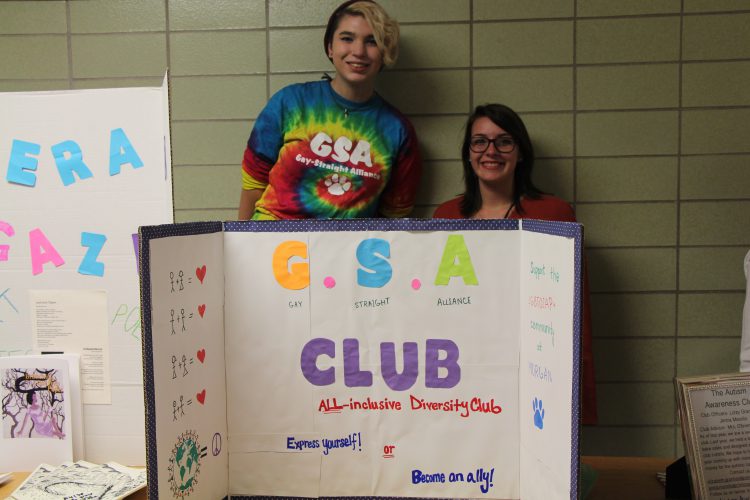 Principal Keri Hagness and Social Worker Maureen Tranquilli work closely with students.  There are some students who struggle to find themselves and who have a hard time being a part of the Morgan Community and coping with other students' feelings towards them.
Mrs. Hagness said "I feel like we have gotten better over the years. Not 100% but the more we look at the problem the more it slowly becomes better and people start to realize accepting others isn't a bad thing".
Mrs. Tranquilli said," I think we do a decent job, and we are improving to make everyone feel included. Most of the kids are nice towards others. Some still need help with accepting differences with other kids".
GSA will continue to promote acceptance at Morgan.