New and Improved Yearbook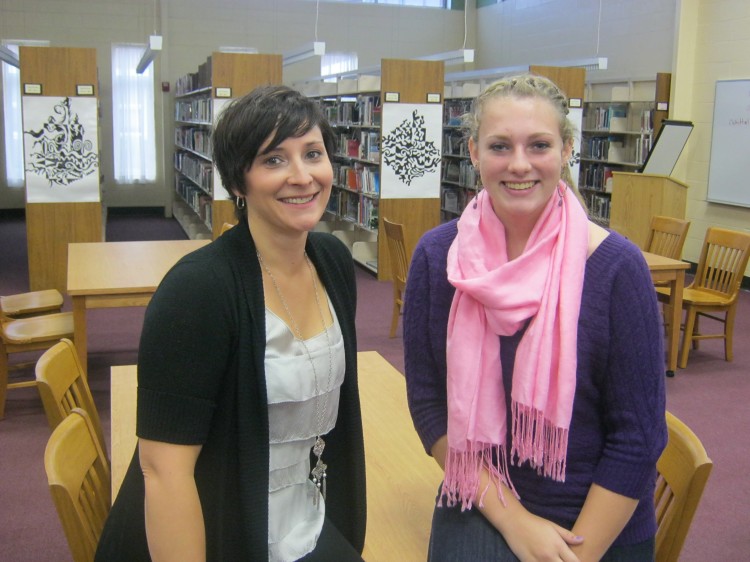 Written by Rebecca Raab |
Mrs. Robinson is the new advisor for the yearbook this year; she is  excited about all the new ideas and pages that will be incorporated this year. The theme of the yearbook is Lucky 13. Mrs. Robinson explains how there will be pages created by the number 13 in different ways. Yearbook flyers about ordering the yearbooks are being sent home soon. Yearbook orders are strictly being done online this year.
MAKE SURE TO ORDER YEARBOOKS BY JANUARY THIS YEAR BECAUSE THERE WILL BE NO EXTRAS ORDERED!
Add your own pictures by logging on to ReplayIt.com or download the app on your phones. Here you can upload your own photos which possibly can be incorporated into the yearbook. The site will scan each picture so even if you upload an inappropriate picture the site will not even allow the photo to be uploaded. There is a picture contest. The contest will be going on till spring of 2013. The person that uploads the best most creative photo will receive their yearbook for free! This lucky person will be chosen by the yearbook staff. Fingers crossed that we are able to have a full color yearbook! We need to sell enough ads, so if anyone knows of a business that would be interested, let Mrs. Robinson or any of the yearbook staff know. There are also many new additions to the yearbook, but we still want some of it to be a surprise.
Meetings for yearbook club are usually on Wednesdays. The club does not meet every week so make sure you listen to the announcements. Or visit Mrs. Robinson in the library to ask how you can be of assistance and get involved! There is also an email for any further questions: [email protected]