Written By Riley Thompson |
Photos By AP Spanish Class |
On Thursday May 26th, Senora Luther's AP Spanish class took their destrezas de espanol (Spanish skills) to Joel. The AP Spanish students wrote and illustrated their own book written in Spanish to share with the Joel students. This was a fun and interactive way to display all their hard work while using their Spanish skills!
The students visited two classes and each student had their own group of 1-3 students to  read to. Along with her fellow students, Senior Catlen Goss enjoyed the trip, "The little kids were super cute, but they did not understand what we were saying."  Senior Micheal Fiorillo said, "little kids are dope, and it's really funny to see their perplexed faces, but they're too funny."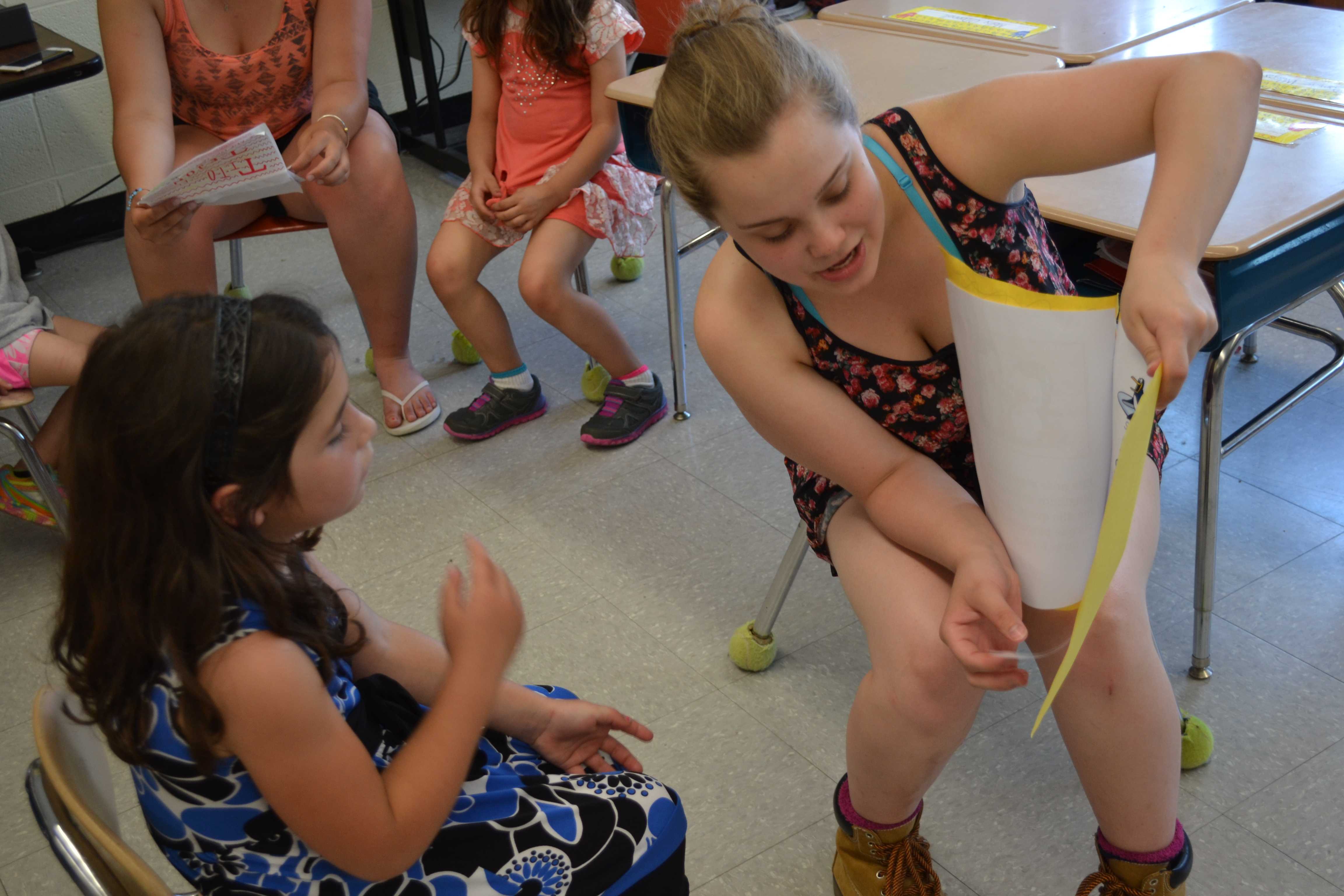 Senora Luther also was excited to have the opportunity to have her students share their work, "It was awesome. It was really awesome to see the students become the teachers." After a long year of tough AP preparation, the bright Spanish class will continue to practice their skills with fun projects until the end of the year.