The Secret to Making Money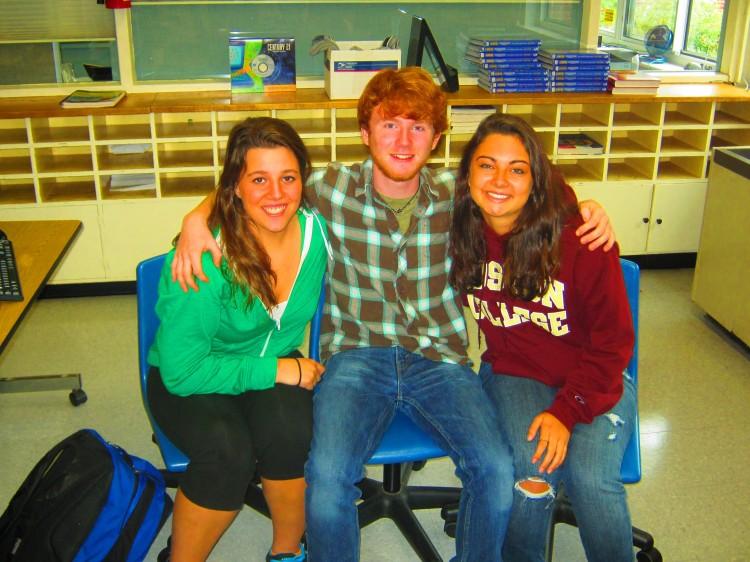 Written by Becca Raab |
Students at The Morgan School work very hard at homework, sports, clubs often also have a part-time job. Despite all the activities, the kids who chose to work are still able to find some time to make money. Students hold a variety of jobs. There are always jokes about how a great population of our school works at ShopRite, but there are also many other places that employ Morgan students.
From interviewing students here at The Morgan School, I found that many kids also work at restaurants, retail, and simple under the table jobs like babysitting. I interviewed Emma Wentworth who works at Palmieris, here in Clinton. She manages her time by working after school. Sometimes at work she is able to fit some homework in, and her co-workers even help her study. Emma learned to take off days when she knows it's going to be busy. One has to be able to balance a job as well as school work. I asked Emma if she enjoys her job, and she replied, "very much so; I got really lucky!" Another key to being successful in your job is enjoying what you are doing. If you have a job that you hate going to, it is just going to cause unnecessary stress. Lucas Edwards is one of the many students who are employed at ShopRite. He has a set schedule where he only works certain days so he can plan around those hours. Lucas says that by working there it teaches him the value of wages.
Personally in my high school career I have had two jobs already. When I turned sixteen my sophomore year, I got a job so I would be able to pay for things rather than always asking my parents. By having a job for about two years now, I find myself to be more mature, especially with making responsible decisions. Make sure to stop by Apple Spa and Tans if you're looking for a relaxing day or Coastal Cleaners for dry cleaning!
So, if you are looking to make some money, get a solid job and work hard. If anyone is looking to be employed, definitely check out the job bulletin board outside of the guidance office. Also make sure to check with Mrs. Brochu for any opportunities! Having good references from your employers can greatly help with applying to colleges senior year. Having different experiences will also give you an upper hand at acquiring other jobs.