Morgan to Provide Disaster Relief for Ecuador
Written by Cameron Sheehan|
Contributions by Willow Pender |
Photo via  Jessica Green and The Morgan PawPrint staff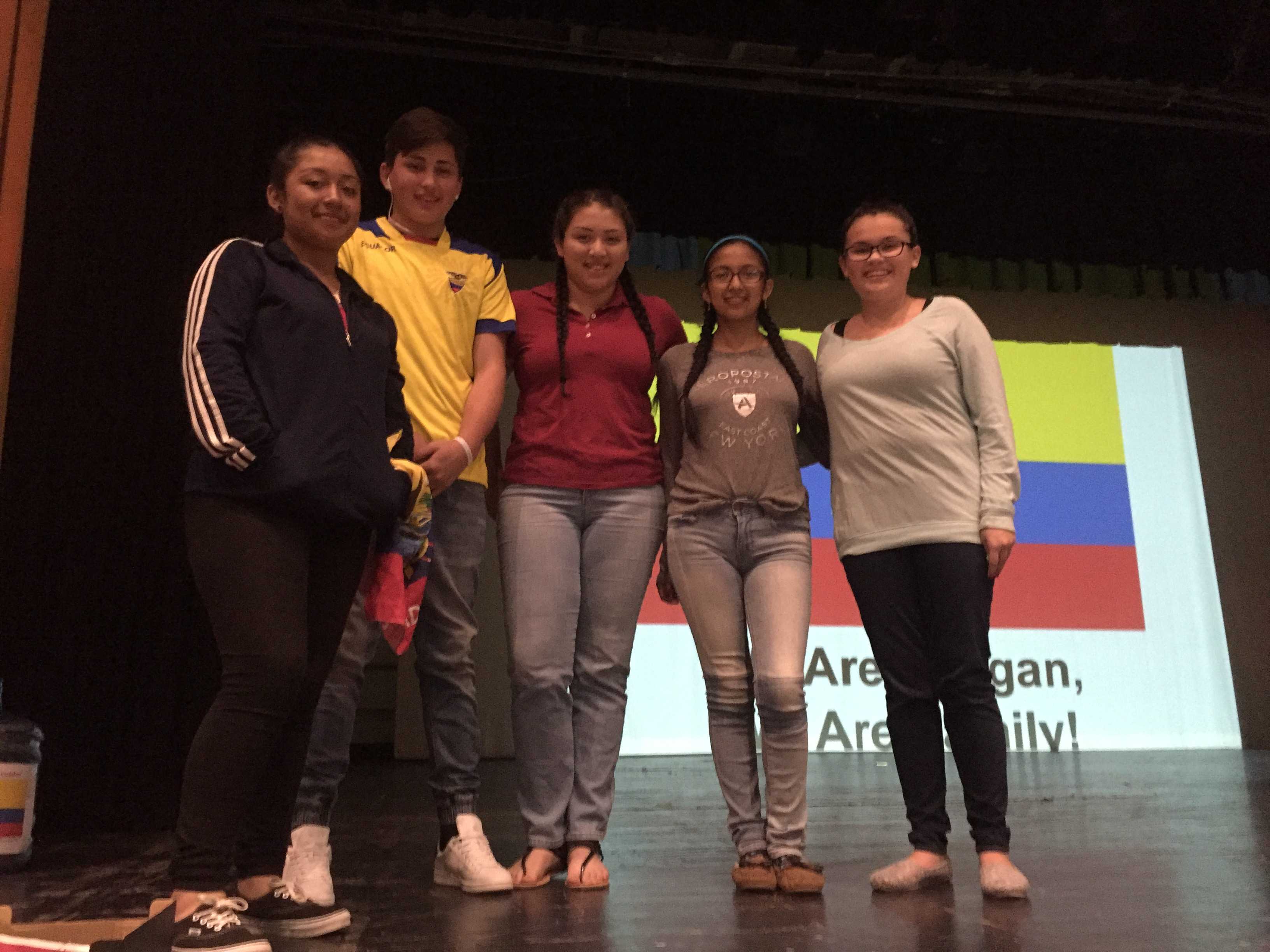 There are at least eleven students in the Morgan School that are from Ecuador.  One of these students, Freshman Daysi Beltran contacted Principal Keri Hagness over spring break.  She asked if through advisory the students at The Morgan School could take action to help Ecuador.   Ecuador suffered a 7.8-magnitude earthquake. With a death toll of 654, 16,600 injured people and  58 people missing along the country's ravaged Pacific coast, Ecuador needs aid. A total of 113 people were rescued from damaged buildings.  On Tuesday April 26th, Morgan students attended an assembly to learn about the earthquake and how they can help.  Students were told to bring items for kits that will be sent to Ecuador. A staff member from the Ecuadorian Consulate in New Haven explained t
o students why aid is important and how the kits are the best way to get help to those who need it.
There are currently three different kits that can be sent. The first is a food kit which can contain rice, canned foods, pasta, new cooking wear, hydrating drinks, nutrition bars, and disposable plates, cups, and utensils. Second is an emergency kit which can contain flashlights, insect repellent, bandages, oral serum, gloves, sunscreen, candles, cotton, battery radio, bags, and masks. The last kit is the infant kit which can contain baby formula/ food, diapers, towels, toys in good condition, baby wipes, powder milk, cereal, diapers, and rash ointment.
All donations matter.  Please help by bringing in your food, emergency or infant kit  items to advisory. The Morgan School can make a difference.