Written by Hannah Gaudet and Emily Sordo |
Be prepared to be blown away by Hello Week on February 8 through February 12. Hello Week was created in terms of the Sandy Hook Promise, an organization that promotes kindness amongst ones peers, good positive mental health, and a friendly hello while in the hallways. This advisory (the 2nd of February) two women, Morgan alumni Elissa Pinette and Meredith Thorton, will be speaking about their story of the struggles of social isolation, the feeling of being left out or lonely.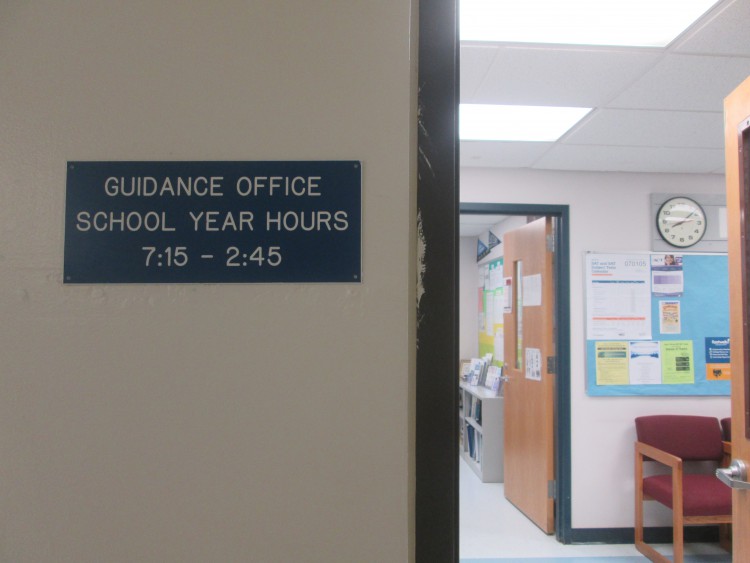 Guidance Counselor Janice O'Brien says, "We all have our own story and things we have to face and overcome. The two women who are coming are resilient, and I think resilience is a skill you need no matter who you are: the ability to snap back regardless of the obstacles." She hopes the outcome of this will be encouragement for the students of Morgan to be kind to each other.  "I got together with 9th grade mentors, and we had a discussion about the Sandy Hook Promise, and they came up with series of little activities to do during this week."
On Tuesday, February 9th, we're having Mix It Up Day which is when you could sit with someone you don't normally sit with at lunch. Wednesday, February 10th, is Kindness Nominations which is when students will be drawing a tree to represent the nominations of people who show kindness; nominations can be placed during lunch on Wednesday. Thursday, February 11th, is Unity Day where everyone can wear our school colors, blue and white.
Mrs. O'Brien and all the advisory mentors hope everyone will take part this week so we can encourage positive mental health in Hello Week. Mrs. O'Brien says "I think we have come a long way over the years, but I think we have ways to go. Just being nice to people, being kind, it makes it better for us all. This is our school, not just mine, not just the teachers, it's all of ours. This is our school, and I want students and teachers to work along with me so we can have the best school we can."