Written by Emma Riccio|
History teacher Emily Russell has her own club here at Morgan- Mock Trial. Most of the kids who are involved are from her freshman U.S. History class. They meet every Tuesday. Last week, on December 2, the team had their first trial.

The trial is about a drunk teenager who was accused of hitting another car and killing a woman's baby. Two participants, freshman Michael Menacho and freshman Madison Emmi, explained the parts of a trial. "I am on the defense team, and there are also the prosecution, witnesses, lawyers, and the timers. I'm a witness," revealed Emm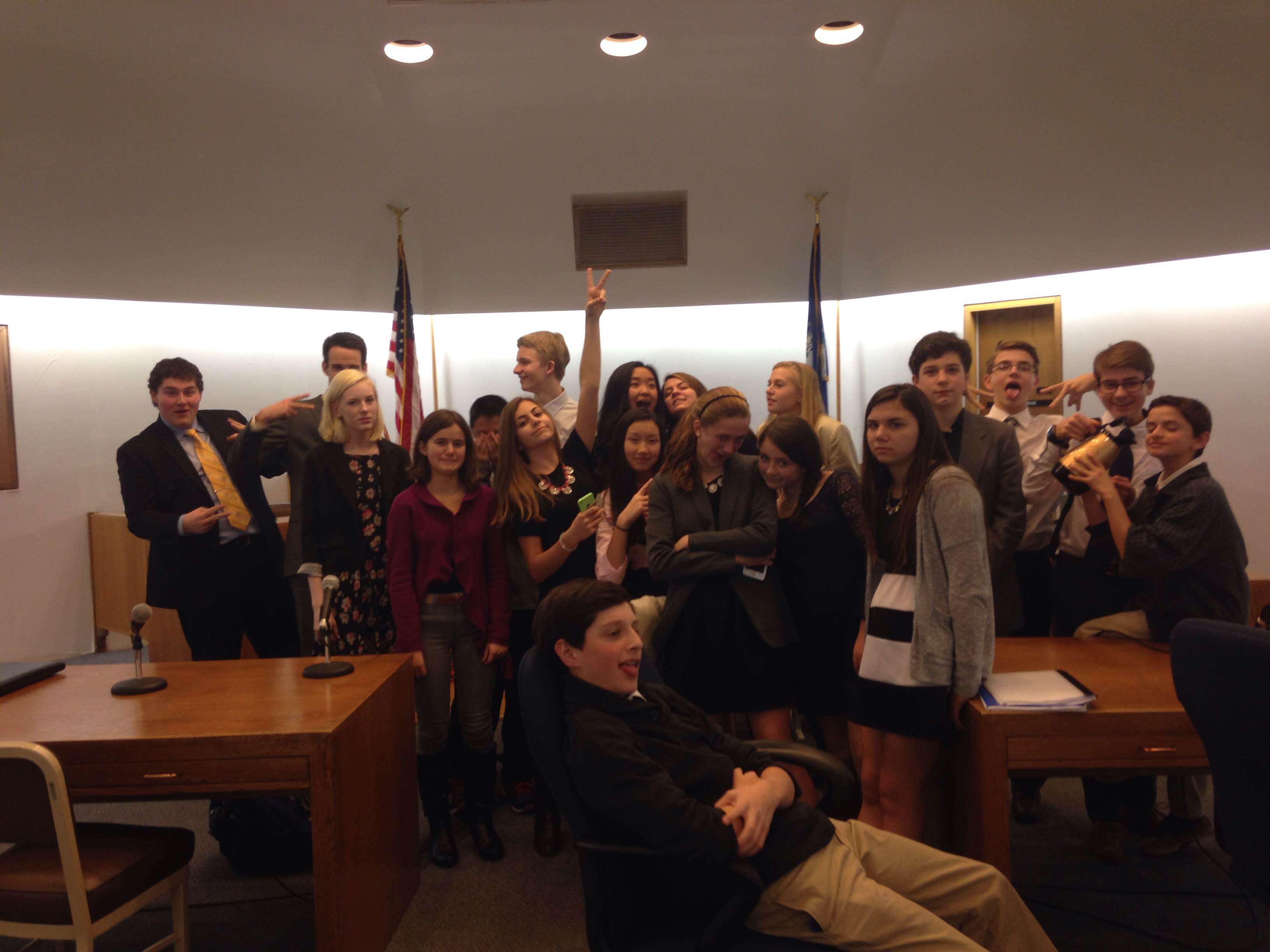 i. Mike is the opposite of Madison. "I'm on the prosecution, and I'm an alternate witness. So if JP gets sick, I go up there." They also explained the general atmosphere of the courthouse and what tit is like to be on trial. "If I actually got up there, it'd be scary, but it's pretty cool," Mike disclosed. As for Madison- "It's fun! I thought it was going to be scary, but it's not." The team ended up losing the case, but they are determined to win next time. 
There's a little bit of a twist though. They did not voluntarily join the team! "We got 10 extra points on our history midterm if we did it," Madison divulged. Both have since changed their minds, though. "Now it's really cool!" Mike said. Madison and Mike both said they are going to do it again next year.
For more information, go see Ms. Russell!