Advice From A Former Photojournalist: Allison Corbett
Written by Zach Corbett |
Photo from allisoncorbett.com
On Monday, December 7, Technology Education Teacher Allison Corbett spoke to this semester's Journalism class. Before becoming a teacher, Ms. Corbett worked in the journalism field as a photographer and a photo editor.  She interned for the Sacramento Bee and  worked for the St. Louis Post Dispatch before getting a job at The Hartford Courant as a photo editor. Ms. Corbett shared information about her past jobs, interesting stories from her past, and she shared Journalism tips.
One of the stories that Ms Corbett shared was about her experience in the Dominican Republic and her experience going to see cock fighting. She explained how cock fighting is illegal in the United States, but it is legal in the Dominican Republic. Cock fighting is when two male roosters are put up against each other to fight. The birds legs are usually fitted with metal spurs. She also explained how in some towns in the Dominican Republic, the only building with electricity is where the cock fighting is.
Ms Corbett also explained to the class that she visited a Day of The Dead Festival in Guatemala. She went with two friends from work to take photographs of the festival. She was interested in the culture. In their culture, unlike many other countries, the women as well as the men all wear similar traditional clothing.
Ms Corbett also told the class about her past jobs.  She explained how she worked at The Hartford Courant, which at the time was one of the best newspapers in the country and one of  the best newspapers for photo editors.  While she was working at The Hartford Courant, she and her team received an Honorable Mention Best of Photojournalism 2007.
Ms Corbett chose Connecticut over all of the other places that she has lived because she likes the people here, and she wanted to be closer to her family. She also continues to do photography while living in Connecticut. She does mostly wedding photography.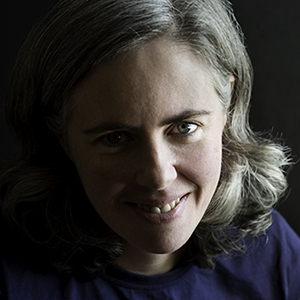 Ms. Corbett gave the class great advice on what to do as a journalist. She gave tips on how to interact with people during interviews. Photojournalists should not change or stage the photo, but instead try to get a picture of the person naturally.
Although Ms Corbett no longer works as a photojournalist, she continues to share her knowledge of journalism and photography with the students of The Morgan School.