Quotes to Inspire Your Life
Written by Marie Kane |
Quotes by QuotesGram, PinQuotes, Cathy Kane, and Morgan seniors.
Photos by MSUToday, Marie Kane, WeKnowYourDreams, and PinQuotes
Do you need or want some inspirational quotes? You are looking at the right article. Below, I have provided many motivating and inspirational quotes from QuotesGram, PinQuotes, some seniors from The Morgan School, and Cathy Kane. Next to the quotes is the source of the quote. Next to that is my opinion on the quote. Think about these quotes.
"Worrying is like a rocking chair. It gives you something to do, but doesn't get you anywhere." -Anonymous. I like this quote because whenever I worry, I remember I shouldn't because it will not get me anywhere. Worrying may just make things worse.
"Life is a box of chocolates. You never know what you're going to get." -PinQuotes. To me, life could be very mysterious. In my life, I never know what to expect.

"Everyday of your life is a page of your history. Why not make a book worth reading." -PinQuotes. Do not waste a day of your life. Anything could happen.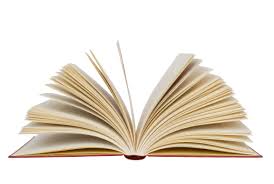 You want to make a good book, right? Then, make your days fun, interesting, and do what you want.
"If you're lucky enough to have something that makes you different from everybody else…don't ever change." -Taylor Swift. All people are different. Even if you're insecure about it, do not be! Stay the way you are. Do not be insecure about anything, especially about being different from others.
"Life isn't about finding yourself. Life is about creating yourself." -PinQuotes. Decide what you want to do, and do it. This will make you who you will become. The choices you've made in the past created who you are today.
"Nothing is really over until the moment you stop trying." -Brian Dyson
"Dreams are reality waiting to happen." -Nick Jonas. What's getting in the way of your dreams? They are reality! Make them happen and you will be happier.
"Either you run the day or the day runs you." -Jim Rohn. Choose how you want your day to go. It may be the best day of your life.
"Be kind whenever possible. It is always possible." -Dalai Lama
"I faced it all, and I stood tall and did it my way." -Frank Sinatra. Do things your way; do not be insecure, and if people judge you, that's their problem. Do not pay attention to it.
"If you enter this world knowing you are loved and you leave this world knowing the same, then everything that happens in between can be dealt with." -Michael Jackson. Many people believe they are not loved. They shouldn't be thinking this! If you are one of these people, stop. Right now, look at your life. Look at the people in it! Family, friends, colleagues, classmates, and other people care for you. So, don't feel as if nobody cares for you or loves you. There are at least five people at the minimum who love you and care for you.
"When anger rises, think of the consequences." -Confucious. Everyone gets furious at times, but it isn't good to go overboard with anger. There are so many bad things people do because of anger, and then they have to face the consequence. There are so many bad consequences that we shouldn't have to face, so control your anger. If you are upset, just punch a pillow, listen to music, or do something that calms you down.When people get angry, and they do not think of the consequences, they have to face the consequences
, and this is not good at all. It could ruin your reputation too.
"Follow your dreams." It's your life and your dream. Why not make the dreams come true?
"Judging a person does not define who they are…it defines who you are." -PinQuotes. This is 100% true. If you judge somebody, you're just making yourself look bad in front of others. Judging people is a waste of time, and nobody should do it.
"I have no idea what I'm doing, but I know that I'm doing it really really well." -Julia Hornyak. It is okay if you do not know what you're doing. There's a great chance of success.
"She needed a hero, so that's what she became." -Chelsea Pacheco. Sometimes you have to be your own hero in your life; Save yourself, and care about yourself.
"Champions don't show up to get everything they want; they show up to give everything they have." -Riley Thompson. If you are a champion, give everything you have, and there's a good chance of getting what you want.
"Everything in life is temporary. So, if things are going good, enjoy it because it won't last forever. And if things are going bad, don't worry. It can't last forever either." -PinQuotes. Enjoy life. It's a great gift.
"The sky is the limit." -Annonymous.
"If you look in  the past, you're going to crash. Just like when you're driving, don't keep looking in the rear-view mirror. Look forward."-Cathy Kane. This is very true. We should be looking forward to the future. Is it good to look in the past sometimes? Yes, but only at the good moments. Don't keep looking in the past. It's good to look forward to the future, and to live in the  present time in your mind.
Comment any quotes you know or have, and share them with other people too.