Written by Jadan Washington|
Family Consumer Science teacher Joanne Nunan is a person that does a lot here at Morgan; from teaching culinary classes, to helping students learn about children, she has a big impact on The Morgan School. Another imp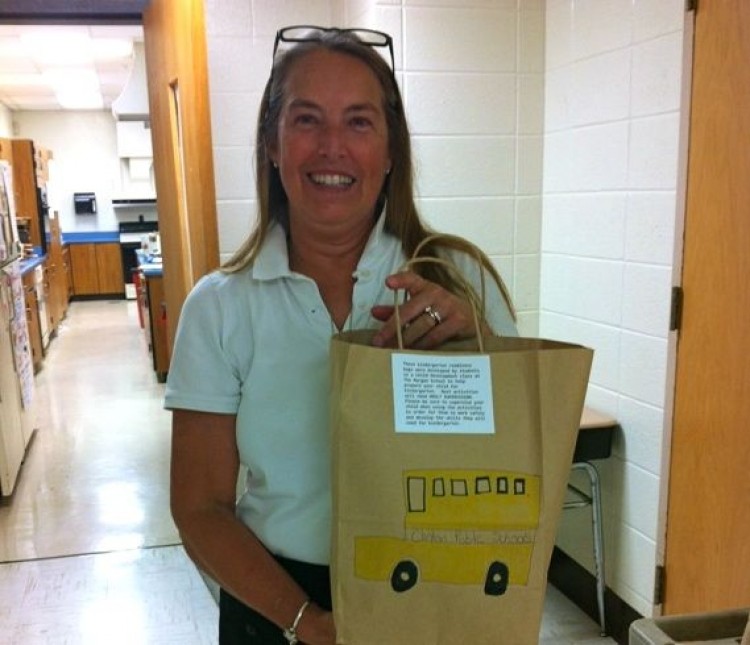 act that she has is with her current Class of 2015 advisory. She made sure that her advisory was full of interesting lessons that would help her students navigate high school. Mrs. Nunan was very interested in making sure her students felt comfortable and prepared from the moment they stepped into the building.
Before the class of 2015 advisory students even entered Morgan, she was preparing for their arrival. She had her previous advisory write letters giving advice to the newcomers. As soon as The Class of 2015 stepped into advisory, they received a letter from a graduate. The
letters were full of the do's and do not's of high school. As freshman, the adviosry created a time capsule which they sealed until senior year.
The advice and knowledge Mrs. Nunan shared with her advisees continued throughout the four years  She taught her advisory what a proper thank you note should look like. This year she had the advisory students write letters to teachers that helped them in high school.
Too often by the time senior year comes around, advisory is a program that turns into a lot of sitting around with students wishing it was over, but Mrs. Nunan's advisory was the exception. When asked why she designed these great activities, she had this to say, "At the other school that I was at, we had something similar to advisory but for middle school. When we started the program here, I just thought that this program could either be great or horrible so I had to make the most out of it".
And making the most out of it, is what she does. It is hard to know which advisory's are doing great activities, but in my opinion, The Morgan School should use Mrs. Nunan's work as a lesson on how to run an effective advisory.