Project Grad: Fundraising To the Success
Written by Charlotte Limosani |
For those of you who are not familiar, Project Grad is an event that all graduates participate in the night of graduation. In the past, some of the different events that happened at Project Grad were extravagant and took place in awesome and very creative locations such as the Marine Base in Groton. In order to make this event such a success, many fundraisers take place in order to raise enough money to make the night so amazing.
Some of the fundraisers coming up consist of: McDonald's Night on Thursday November 6th. Not only will a portion of the revenue that night go to Project Grad, but there will also be a table set up there selling magnets as well. Another fun event that certainly draws in quite the crowd is the Comedian Hypnotist Show performed by Jim Spinnato. This event will take place at The Morgan School auditorium Thursday November 13th from 7-9pm. The tickets will be $10 at the door and all of the proceeds made go to Project Grad.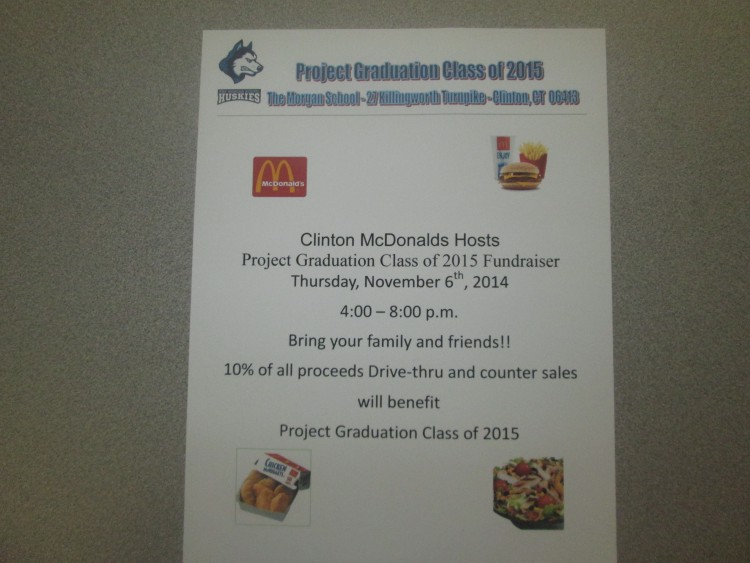 Member of the Project Grad Committee Melissa Limosani said, "I'm so glad to be able to be a part of Project Grad. Hopefully these fundraisers are a big success. That way we can give the seniors a great night after graduation. Everyone should come out to support the Class of 2015!"
Come support the Class of 2015 everyone! For more information you can visit the Project Graduation2015 event calendar.