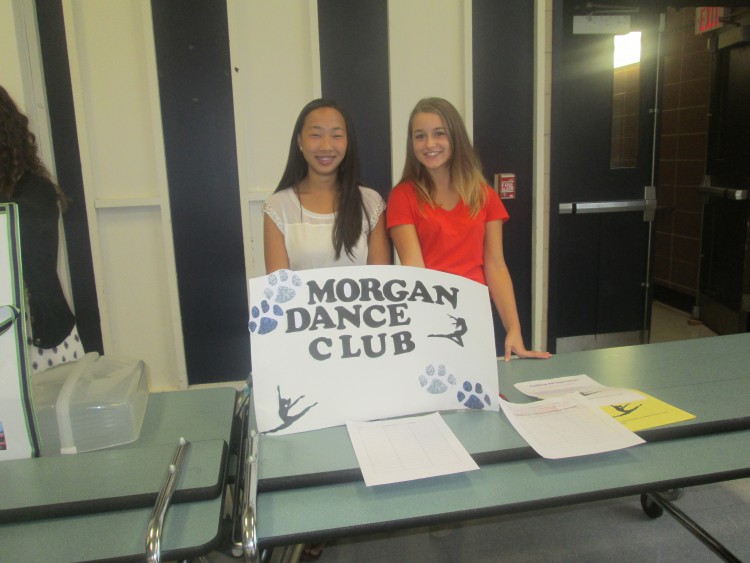 Written By: Amanda LaRiviere and Sam Pansa |
Mathematics teacher Ms. White shared her ideas behind the new dance club, "We are going to start it as a club, and if there's enough interest and commitment, then we're going to talk to Principal Keri Hagness and Athletic Director Kevin Rayel about making it a team." She hopes that enough people will be willing to start the new club and expand it in the future.
Ms. White used to teach at The Christian Academy of Dance so she has a background in dancing. When asked about the types of dance that will be taught and the experience needed, Ms. White responded, "It will be all kinds of dance put together. My background is mostly Irish step dancing, but I know tap, jazz, and ballet. I want it to be open to anyone who wants to dance, whether they have experience or not."
Sophomore Lindsay Harden has been dancing for twelve years. After suffering from an injury last year, she was unable to dance but is excited to get back to it. She excitedly said, "I've already talked to a lot of people, and they're jazzed about it. I'm hoping to eventually (before I graduate) get it to be a sport." Lindsay also advises that people must "…have a sense of flexibility and be willing to commit to it. It won't be extremely intense, so if people want to do it and don't have a lot of experience they can keep up."
The Dance Club is a fun addition to the school and those who love to dance will be excited to join. Students had the opportunity to sign up at the club fair. If you want to sign up, it is not too late. Go down to Ms. White's room and tell her you are interested!