Written By: Amanda LaRiviere and Kate Driscoll |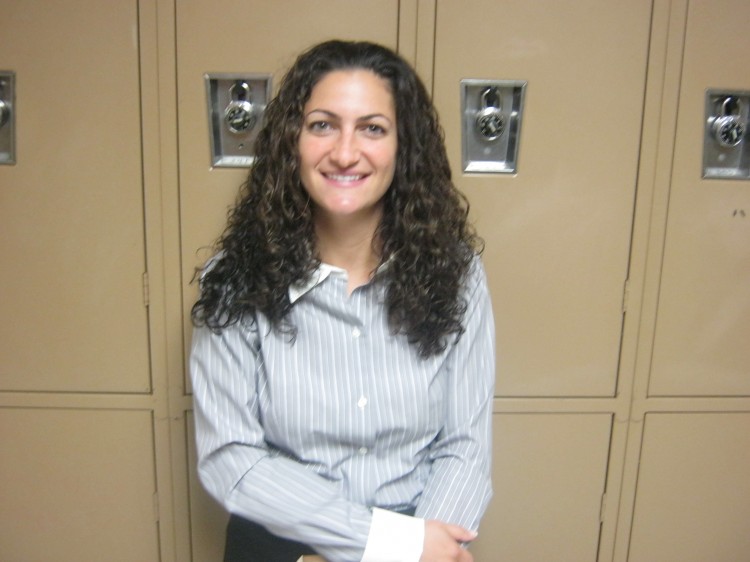 Every year one teacher is chosen from the many working at The Morgan School as a stand out teacher, going above and beyond the required work. This person is chosen by our student council members, with specific criteria in mind. The teacher of the year award this year was given to Mrs. DelGrego-Fasulo.
We asked her what it meant to be named teacher of the year, and her response was suprised. "I was 100% surprised at the senior awards ceremony; I was not expecting this award; however, I am extremely grateful.  The award is a reflection of the Morgan student body…The students inspire me every day; they brighten my days and remind me why I became a teacher.  They actually provide the motivation to get more involved.  As a result, I have been involved with Swoosh for Change for three years, and this year I joined the SLS (Student Leadership Society) as a co-advisor for the group.  I also attended various sporting events, as well as, chaperoned the Senior Prom and the Brownstone trip.  Unfortunately, I missed out on the Powderpuff Game earlier in the year due to wedding planning, but I look forward to being more involved next year" she said.
To find out what the teacher of the year award criteria was, we asked Senior Patrick McCallister and Junior Brian Gendron. "It's a teacher of the year award. Given to a teacher who works hard inside and outside of the classroom. Someone who injects herself into the school spirit" said Patrick.
"She was always at the sports games; she did a lot for Swoosh for Change, and a lot for the senior class. She was a person that students could go to, to always talk about things." added Brian.
Congraulations to Mrs. DelGrego-Fasulo for winning the teacher of the year award!