Who are your Senior Class Officers?
Written by Leah Campano |
With the year coming to a close, it is time to elect new class officers for senior year! This past year, the junior class was represented by President Chase LeMay, Vice President Jadan Washington, Treasurer Bailey Shea, and Secretary Celia Lacross. Junior Brian Gendron served as vice president of the school and will assume the role of president next year as a senior. A few new students stepped up to run for a class officer position that have not served as one in the past. Among the fresh faces were Erica Richards, Madison Wickham, and Abby Andrews. All those running for a position gave very informative speeches, explaining what they planned to do for our class in our last year at The Morgan School.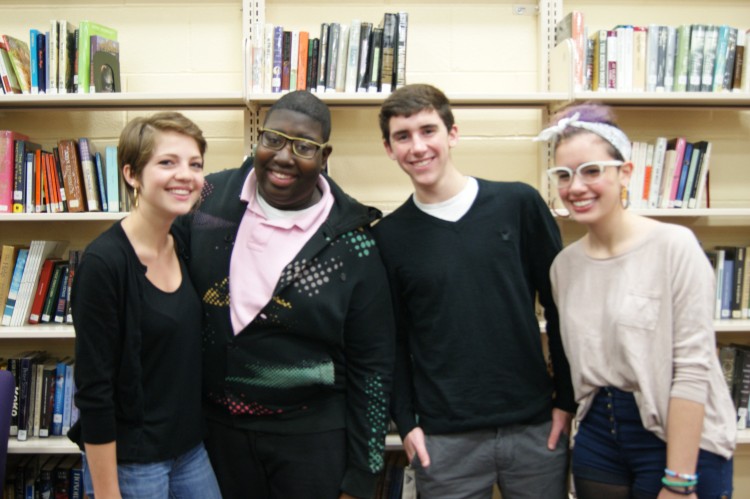 Next year, there will be an interesting change in the officer positions. Instead of having the position of treasurer, there will be the new position of public relations officer. Madison Wickham ran unopposed for public relations officer so for the 2014-2015 school year, she will be representing the senior class. Celia LaCross will resume her position as secretary. The position of vice president was decided by the second highest number of votes for who was running for president. Next year, Abby Andrews will serve as vice president and our senior class president is Catie LeMontague.
Junior Catie LeMontague, soon-to-be senior class president, has exciting plans for our last year at Morgan: "I really want to get a good game of Assassins going, and I know a lot of people will hold me to that! Also prom is another big event to plan for."
Next year's seniors are very pleased with the elected officers. Juniors Ashlyn Chidsey and Charlotte Limosani said: "We think Catie and Abby will do a very good job as president and vice president and will find the best fundraisers for our class. We're also very excited for an Assassins game!"
History Teacher Michael Graham had something to say about the newly elected officers and what it takes to be a leader: "Leadership is doing things that nobody else wants to deal with and getting things done when no one wants to do them. They do things quietly, without making a show because they know it's the right thing to do. Good leaders do what is right."
Congratulations to all our new senior class officers!