Morgan Cupcake Wars
Morgan's annual Cupcake wars, hosted by Consumer Science teacher Susan Murphy, took place on the 27th of April. The competition this year was far from half-baked. With this event taking place every spring, Mrs. Murphy's classes fight to get the top pick from her anonymous group of judges. Between Murphy's Advanced Culinary, Cooking 3, and Baking, the classes are split into teams of two to three and have to plan out their very own cupcake.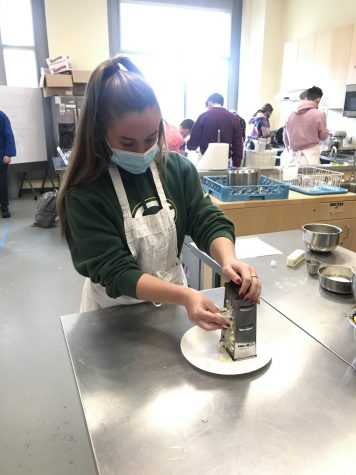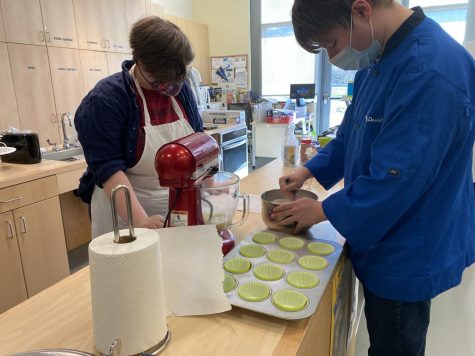 Each group was given a week to plan out their very own cupcake that fit with the provided theme of the year, that being "spring". The only determinate factor that had to be associated with the cupcake was that it had to have a filling of some sort. Within the first week, the groups were provided with planning sheets in which they had to brainstorm the design for their cupcake as well as gather the necessary recipes. Each group was in charge of putting together a description of their cupcake. With that, groups were also responsible for constructing their posters for their piece. After preparations were met, the students were all given two class periods in which they would be able to put their skills to the test. Murphy provided the materials needed for the cupcakes, and each group went on their way. From homemade fondant to frosting-formed grills, each class set out to impress. Each group was required to make at least six presentable cupcakes that would be served to the judges. When the competition began to settle, and the judging tables were set, the room was filled with many different scents and fragrances. Each group had to set up the display of their cupcakes and hope for the best outcome as they would then leave their pieces to be judged.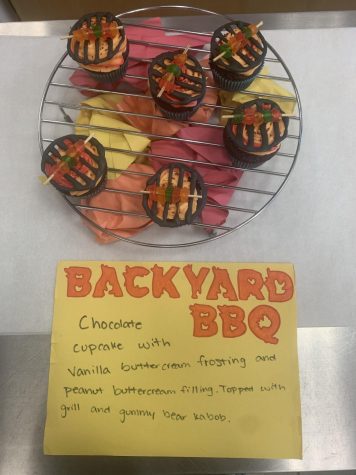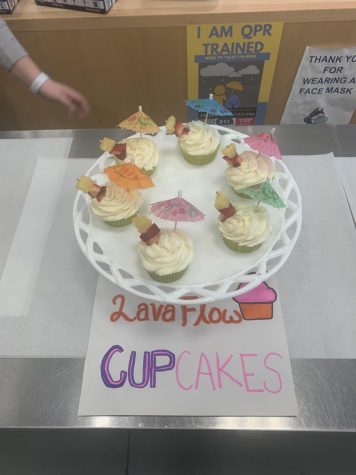 On Murphy's panel of judges, this year were Music Teacher Ray Smith, Art Teacher Jessica Leiss, Library Media Specialist Shannon Robinson, Science Teacher Terry Bella, and Technology Support Specialist Cathleen Hammel; and none of them pulled any punches. They graded each cupcake on design, decorum, taste, and imagination. After making it through the groups, the top three were decided.
The lava flow cupcakes received third place, the Backyard BBQ received second, and the winners of this year's cupcake wars were the Crab Kingdom clash.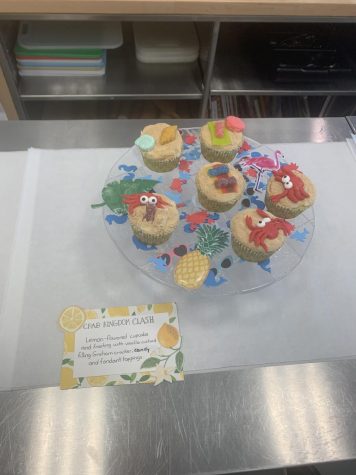 Crab Kingdom Clash
Made by Jahayrah Lopez and Nashaley Idrovo
"Lemon flavored cupcake and frosting with vanilla custard filling. Graham cracker, candy, and fondant toppings."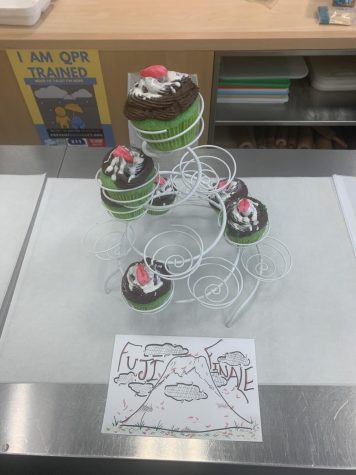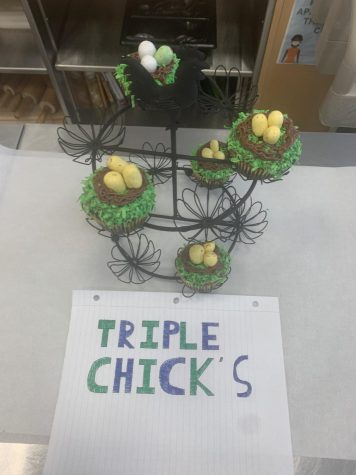 Though competition was not able to go to nationals as it had done in previous years, each group worked its hardest. Even though COVID-19 restrictions, the contest served as a unique way for students to express themselves in such interesting times. As Ms. Murphy puts it, "I would describe the "wars" as an awesome, authentic learning opportunity where student teams design and create baking art in the form of  cupcakes, sticking to an overall theme (spring/summer this year), as independently as possible while using a variety of techniques and problem-solving skills."
About the Contributors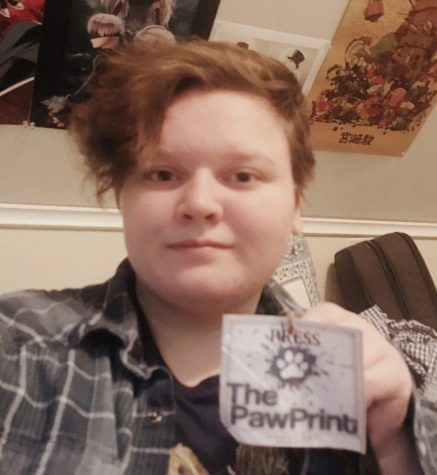 Isabella McDavid, Staff Writer, Reporter, and Editor
My name is Isabella McDavid. I am currently a senior at Morgan and will be graduating this year. I will be a writer and editor for the PawPrint. This is...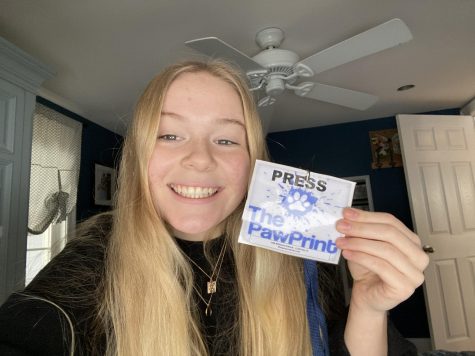 Iris Dunham, Staff Writer and Reporter
Hi! I am Iris Dunham, Class of 2023. This is my first year taking this journalism class, and I am excited to see what I can do. I began a segment called Uncovering...