Rising Talent on Morgan Boys B-Ball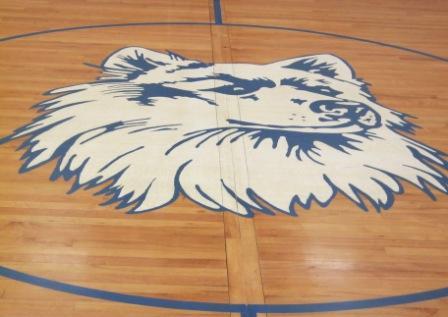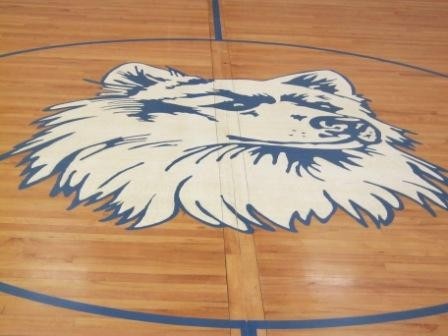 Written by Ryan Donovan
Young, short, and inexperienced, these are the factors that have played into the Morgan boys' basketball team this season. Though it may seem that the team would be brought down by all of this, they have been striding for the best throughout the season.
Their record may not show it, but their practices are filled with hard working drills and endless effort. During practices the gym is filled with consistent talking and a great work ethic. The practices are led by the two captains, Tyler Anglin and Will Thompson. Both are juniors who have played all of their first three years on varsity.
When Tyler was asked if the young age of the team has affected them, he said "We don't have a lot of experience, and our height has been affected; most of the kids playing varsity have a lack of varsity experience."  He was referring to starting point guard, Jake Ward, a freshman who has never had varsity experience in high school before this year.
Tyler and Will are both new at being captains this year and had a large task ahead. When Will was asked if being a captain has changed the way he's played, he replied, "No, I'm just playing my game." Asked if the record has affected his effort, he said "Definitely not, I keep putting in 110 percent every day."
This leadership displayed by the two captains has been a catalyst for the success the team has generated toward the end of the season. Though this season is coming to a tough close with a 3 and 13 record as it stands, the team is looking forward to a fantastic year with every player returning besides one senior.
With the immense amount of young talent Morgan has; the following few seasons should be very good ones. Leading scorer and captain Tyler Anglin looks to carry this great season he is having over into the next one. All three guards, Will Thompson, Nick Powers and Jake Ward, are prepared to come out hot starting next season. And lastly, Mike Iavarone will look to come out as a force in the paint in the following season. These five are all looking to be unstoppable in the upcoming year.
Look forward to the Morgan Boy's Basketball team lighting up the score board next season with tons of returning talent and great potential.