Spotlight on Athletes
Welcome to a Spotlight page on athletes at the Morgan Sports Center! Here you will find the athletes that deserve an honorable mention.
Girls Lacrosse
Emily Davis
Emily Davis is a senior captain who plays for the Morgan girls lacrosse. She has been playing since freshman year. Emily decided to play lacrosse because "It's my favorite sport and it always a ton of fun playing." A funny moment from playing Morgan lacrosse was "Sophmore year I hit my coach with a lacrosse ball during a drill we were doing and I've never laughed harder"
Quotes from Teammate 
" Emily Davis was a great captain this year, she always encouraged all of us whether it was at practice or at a game. She was a great role model that we all looked up too and also became one of my great friends that I am definitely going to miss."-Sophmore Natalie Novarro
Girls Basketball:
Emma Dwake
Emma Dwake is a sophomore who plays for the Morgan girls basketball team. She plays guard and wears #13 for the girl's basketball team. She has been playing basketball since she started playing Park and Rec. She loves playing basketball because it can ease all the stress out and it can be aggressive and she finds it fun to play. She loves her team at Morgan and she gets along with all her teammates and has fun with them. Emma's favorite memory is "Senior Night
 
Indoor Track:

Juan Avila
Juan Avila is a senior who runs indoor track for Morgan. He is starting varsity and runs the 4×2, the SMR(Sprint Medley Relay), and the long jump. He has been running track since his freshman year. He didn't enjoy running, but the upperclassmen convinced him to try it. He loves to run indoor track because it helps him become closer to his friends and prove his ability at soccer. He loves running for Morgan because he gets to know many different people in different grades. A funny story Juan shared from Indoor Track was "during warmups we usually do suicides, and I think it was my sophomore year, I was going backwards, and I tripped myself, and then everyone started clapping, and then I was so embarrassed, but it was funny at the same time."
Quotes from Teammates:
"Juan tries to make everyone be the best athlete they can be through teaching them what past upperclassmen have taught him."- Sophomore Taylor Wyatt
Boys Basketball:
Tyler Newfield
Tyler Newfield is senior who plays for the Morgan boys basketball team. He wears #10 on the court as a starting varsity forward. He started playing Morgan basketball his freshman year and has been playing basketball since he was in first grade. Tyler loves playing for Morgan basketball because he loves playing with a team that "wants to play and be there and having fun." Tyler loves playing basketball because "it's a team sport and not only one guy can win it, and to be a good team, you got to move the ball and make your shots, and I love shooting the ball and playing defense." A funny moment from playing Morgan basketball was "Deven Talarczyk in last year. He got crossed up and broke his ankles almost in the game, that was great."
Quotes From Teammates:
 "Tyler gives 110% every day and continues to make us all better."- Junior Lee Broderick.
" Tyler works hard every game, he leaves it all out on the court and that makes you want to play with the same energy."- Junior AJ Fritz
"Tyler contributes great amounts to the squad, even great analogies like "The Domino Effect."- Sophomore Miles Vogl. 

 Cross Country:
---
Kate Daley
Kate Daley is a senior who runs on the Cross Country team. She is on the varsity team and competes in the 5k race (3.1 miles). She has been running for the team for 2 years. Her favorite part of the sport is the feeling she gets after a good race. One memory she has from running cross country is, "I missed a turn on one of the courses so I ran extra, yet I still won!"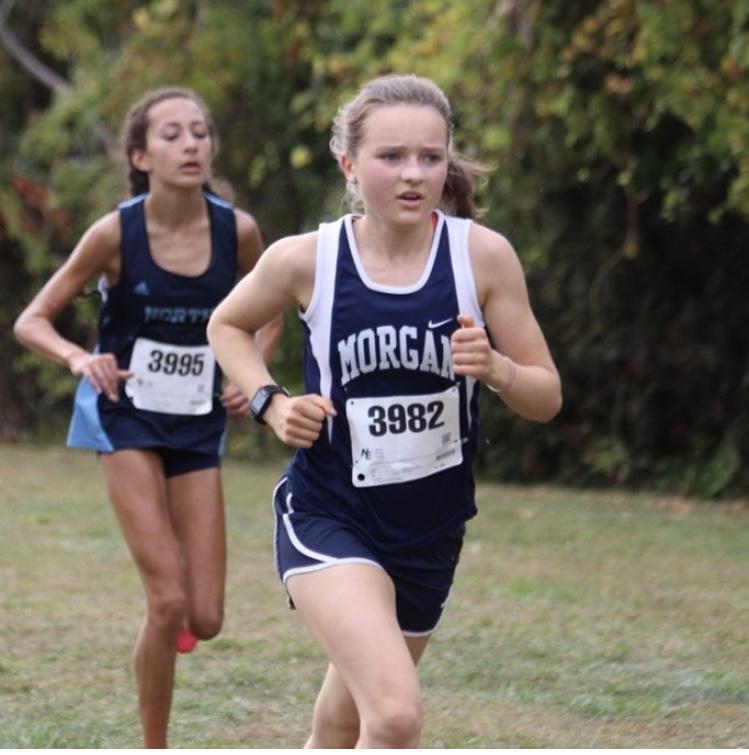 Quotes from teammates:
"Kate was a captain for the girl's team and a great leader. She is both really responsible and nice at the same time!" -Freshman Taylor DiFlippo
"She is a great runner who puts her heart and soul into every run."-Sophomore Chayse Lofgren
Picture via Kate's Instagram
Boy's Soccer:
---
Calvin Jackson
Calvin Jackson is a junior who plays on the Morgan soccer team. He wears #2 on the field as a starting varsity defender. He has been playing soccer for 12 years and has been playing the Morgan team since he was a freshman. Calvin's favorite part of the sport is how all his teammates are there for him on and off the field. He loves knowing that "whether it be in school or as friends I can count on my brothers to have my back." Calvin stated the Morgan boys soccer team has not just a team but a family. A funny story Calvin has from soccer is "one night on the way home from a night game in Cromwell our team sang along to "Crazy Rap" by Colt .45 and it was just a ride full of laughs and smiles; a nice way to cap off a night of victory. There's never a dull moment with the Morgan Boys Soccer team."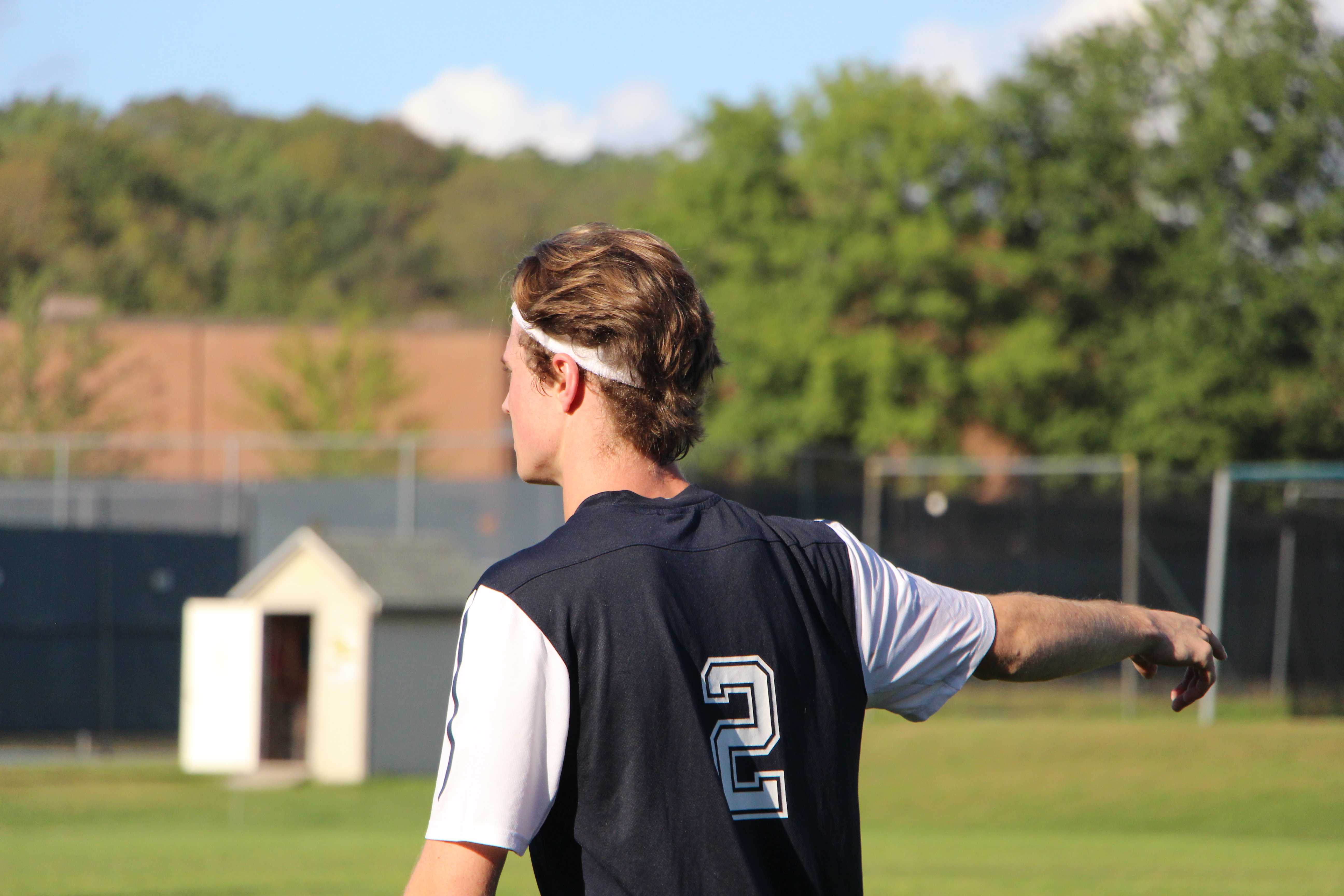 Quotes from teammates: 
"He is insanely fast and hardworking. Calvin is also a great leader on and off the field." -Sophomore Josh Kennedy
"Calvin is a valuable player to the team and is very aggressive." -Junior Ford Pender
"Calvin may not have been a captain this season but he is still one of the best leaders on the team." -Freshman Ryan Nguyen
Field Hockey:
---
Chelsea Piccirillo
Chelsea Piccirillo is a junior who plays on the Morgan field hockey team. She wears #16 on the field as a starting varsity defender. She has been playing the sport ever since it was first offered in Clinton which was sixth grade. Chelsea's favorite part of the sport that she has been playing now for 6 years is her teammates. A funny memory she has from the field hockey team is when she was playing defense and the ball had hit her finger and it exploded with blood. This has occurred to Chelsea twice, once during freshman year and once during sophomore year and all she can remember is how blood was all over her stick, uniform, and hand.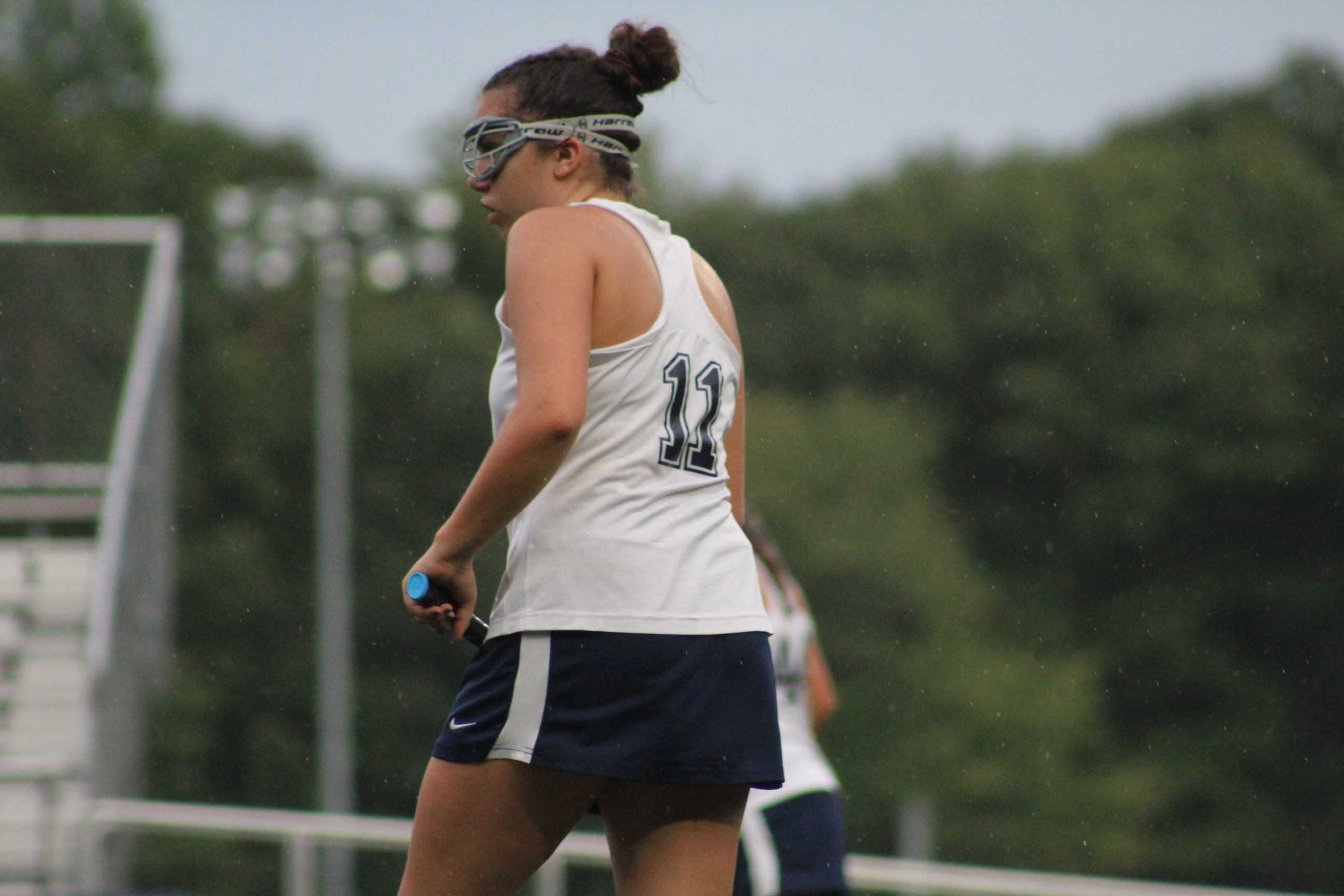 Quotes from teammates:
"Chelsea is such a strong defender and very passionate about the sport. She constantly stays positive and never gives up." -Junior Kitty Shortt

"She is loving, caring and a great player on the field." -Freshman Nori Lopez

"Chelly is very aggressive and sometimes literally flies under the radar as she is never afraid to get take one for the team." -Sophomore Emma Farrell
Football:
---
Mike Savage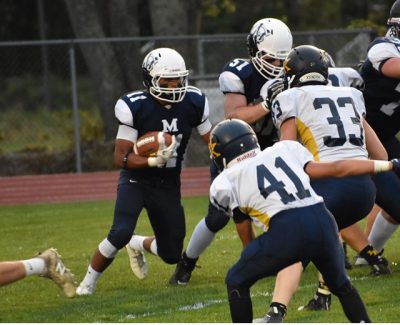 Mike Savage is a junior who plays on the Morgan football team. He wears #11 on the football field as both a player and a captain. Mike is currently a captain for the 2017 season and plays and starts middle linebacker as well as running back on varsity. Mike has been playing football ever since he was 5 years old and really admires the sport. His favorite part of football is playing defense since he is allowed to be "physical and hit people." A funny memory he has from Morgan football is when Ryan Caldwell was a freshman and kicked the ball and instantly got double cramps.
Quotes from teammates:
"Mike is a phenomenal football player." -Sophomore Mike Zing
"He is an aggressive and great player." -Sophomore Ben Lichack
"Mike is very hardworking and a great captain." -Junior Bryce Thomas
---
Girl's Soccer:
---
Maura Kelly
Maura Kelly is a sophomore who plays on the Morgan girls soccer team. She wears #36 on the soccer field as a left midfielder who is double rostered. She has been playing soccer for roughly 10 years and loves it. Maura enjoys MGS because of how involved her teammates are and how close they all are. A funny story she has from this year's season was during a practice when Halle Dicrosta had run through the middle of a three-man weave drill and "got nailed with the soccer ball three times".
Quotes from teammates:
"Maura is really hardworking and has great foot skills." -Sophomore Alena Curis
"She is my entire heart." -Junior Alyssa Lemary
"Maura is the most genuine person I know." -Junior Grace Roman
---