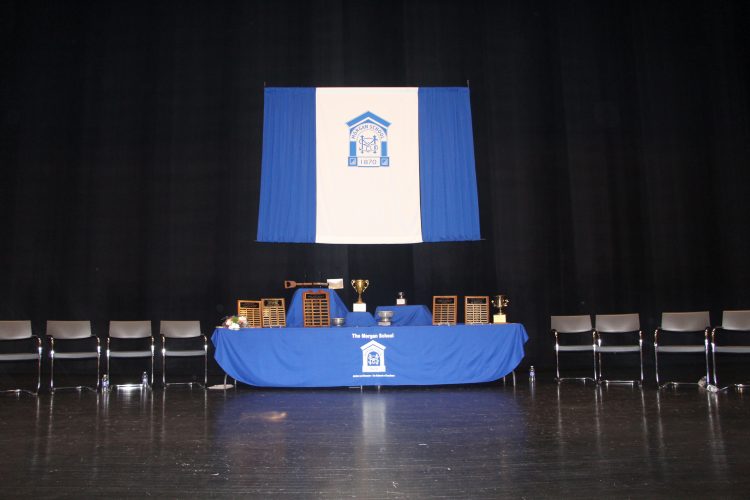 Written by Michael Gionfriddo |Photos by Victoria Le |
On Friday, May 31, The Morgan School hosted its annual awards assembly for underclassmen. At this event staff, classmates and parents can see how hard the students at Morgan worked throughout the year.
Not only do the students get recognized, but staff members do also. The yearbook was dedicated to World Language Teacher Laura Luther. Mathematics teacher Jessica Lynch received the Student Council Teacher of the Year award.