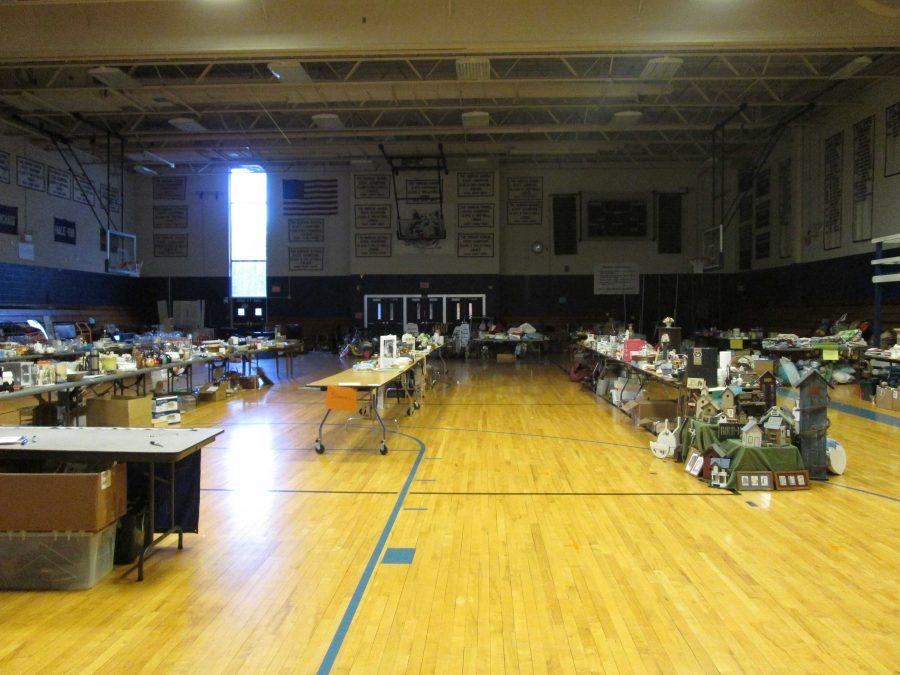 Written by Mikhela Hull |
Pictures by Mikhela Hull |
Update 4/29/13:  Project Graduation raised around $7,000 on Saturday. This is one of the largest amounts raised in recent years. There were still many great items left over that were donated to different charities. The Project Graduation committee noticed that there were numerous items that would be great for the graduating seniors to use in their dorm rooms. They thought that it would be a good idea to let the seniors sort through the left over items during school the following day. What do you think about this idea? Leave us a comment below!
This Saturday, April 27, Project Graduation is sponsoring a tag sale to raise money for the senior class. The tag sale will be held from 9 to 1 in both gyms at Morgan. There will also be flowers sold in the lobby and waffles as well. Many parents have been working on the Project Graduation committee all year. The parents of the senior class have been setting up since Thursday night to make sure everything is in order. This event will be raising money for the celebration that takes place after graduation. After graduation day on June 26th, the seniors have an opportunity to spend one last time together. The parents of the senior class have been working hard to make this a great experience all year long and this is one of the many fundraisers they have created. Come down and support Project Graduation and the senior class!