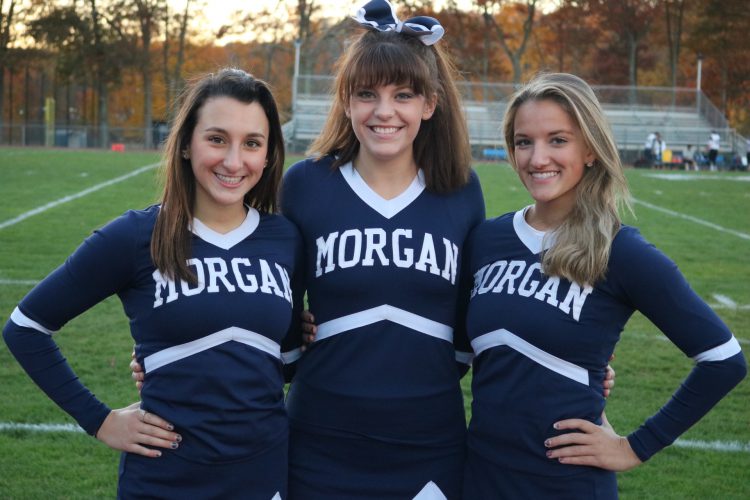 Written by Emily Sordo and Autumn Johnson |
New School vs. All Schools
Morgan trumps all others.
You talk to your teachers like they are your best friends
There's always a window to look out…
We have the best school spirit on the Shoreline
Students have lip sync battles during assemblies
Everyone is friends with everyone…
Upperclassmen or underclassmen- it doesn't matter how old you are
Both principals greet you by name
Chromebooks mean less paper and more technology
There are so many different opportunities to get involved
Students can form any club
The Anime club, Autism Awareness, etc.
Air conditioning!!
Games and dance offs during pep rallies rule
You don't bump into other people in the hallway anymore
TBT the math hallway at the old school
People are always available…
Teachers, administration, support staff, paras, and even other students are there to help
X block
We have the freedom to learn, relax, explore, enjoy
There is learning in Collab rooms
Every corner you turn… there's another space to collaborate!
There are no more water filled buckets
Since there are no holes in the ceiling…
The courtyard is available for all students
Students have a voice!
The PawPrint, student-run assemblies, student council
"We Are Morgan We Are Family"