Written by Jordan Ledyard |
After a long summer, The Morgan School's fall athletes hope to make history this season. The Morgan girls soccer team began its season winning 3-1 on September 10th for the opening day game. Morgan boys football also won its first game against Haddam Killingworth, 47-14, on September 12th. History teacher, basketball coach, and tennis coach Mr. Christopher Zawadski said, "Football has a lot of seniors who have been playing varsity their whole career." and Sophomore Eli Luchuk shared his enthusiasm, "Football is fun and not just about all the serious stuff but about being with your friends and having fun." The Morgan School should be expecting a great football season this year.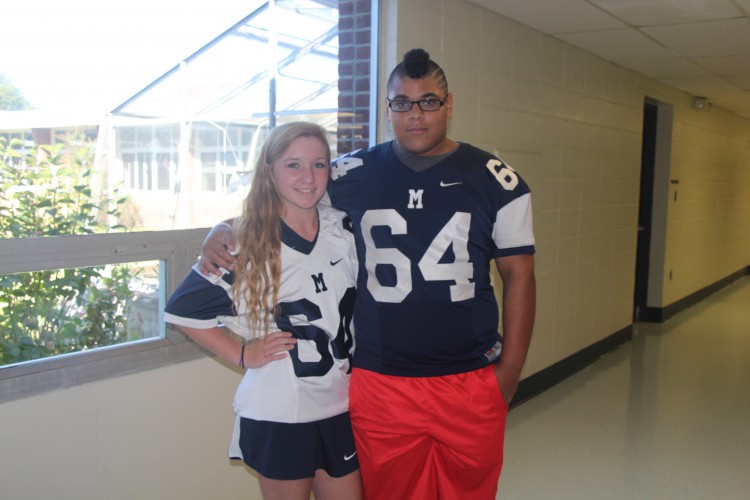 Spanish teacher Mrs. Barrett commented on all the sports: "I have a lot of confidence in the Morgan athletes. They have a lot of skill and great teamwork." Not only the students are excited for this fall season but also the teachers!  The Morgan School had great success in sports in the 2013 season. The girls volleyball team won States for class S after beating Lyman Memorial in an intense game. The Morgan students and faculty are hoping for another states experience with the team this season!
There are many other Morgan fall sports that are expected to do very well this season including cross country, and boys and girls soccer. The Morgan school has a lot of really good runners on the cross country team, and the Morgan girls and boys soccer teams both have very talented athletes participating.  Principal Mr. Webb expressed his enthusiasm: "I am really excited for this fall season." He isn't the only one!  Check out the Morgan Athletic Event Calendar on the CIAC site for all the latest information